Lemongrass DIY Body Scrub
This homemade lemongrass DIY body scrub is great for gently exfoliating your skin and leaving it highly moisturized and smooth. Not to mention the lemongrass is so invigorating and great for boosting your mood and leaving you feeling refreshed. It can be used head to toe for that glowing skin you desire.  
What I love about this sugar scrub is you can make it in a matter of minutes, and you probably have all the ingredients in your pantry. By just combining the ingredients, you get an instant product that can pamper your skin, to help hydrate, nourish, and soften your skin. I love using sugar scrubs regularly all year round to keep my skin feeling soft. 
For this sugar scrub, I used Young Livings Lemongrass essential oil. It is so therapeutic and offers so many health benefits, I just knew it would be perfect for this scrub, and the aroma is light and offers a crisp citrus scent to awaken your mind. The graininess of the sugar really helps rub away any dead skin cells that are clogging pores or leaving your skin looking dull. The lemongrass can really help give you that flawless, youthful skin you are going for.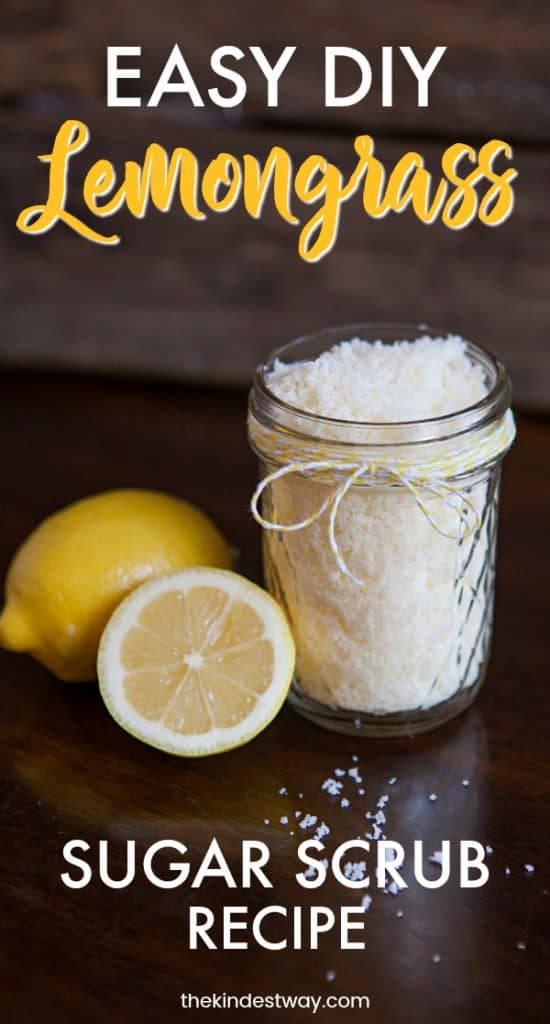 Benefits of Lemongrass Sugar Body Scrub 
Let me share even more ways that this sugar scrub might become a new obsession of yours to use on your body and face! 
Rough Spots 
If you have rough spots on say your feet, elbows, knees, or other problem areas, use this scrub. It will exfoliate the skin and work at pulling away dry dead skin cells. By adding moisture to that area it will also help nourish your skin and get rid of those problem areas forever. For rough areas like this, I use it every other time I take a bath or shower. I just scoop up a tiny bit and gently massage in the rough spots. If your skin is extra sensitive and you find the sugar is too harsh, only do it every 4-5 days. 
Dry Lips 
Take a toothbrush (I bought a cheap one just for my lips) and add just a tiny bit to your lips. Very gently use the toothbrush to rub on your lips with that lemongrass sugar body scrub. This will help hydrate dry lips, get rid of any dead skin, and really leave your lips feeling extra soft. Great for anyone who struggles with dry lips. You simply rinse off after just a minute. 
Acne-Prone Skin 
This is great for any parts of your body that might have acne-prone areas. Just apply the sugar scrub to the area, gently massage on for a minute, and then rinse away. The lemongrass will help clear up your acne over time and will also help keep the acne away. Make sure not to over exfoliate, just do this once a week or every few days, however often your skin seems to tolerate. 
Cuticles
If your cuticles need some TLC, simply massage on some lemongrass sugar scrub and let it sit for 3 minutes, then rinse in warm water. It will help hydrate them and get them looking and feeling much better. 
Head to Toe
As you can see this is a head to toe homemade sugar scrub that will leave you feeling nourished and invigorated. I think if you make this you will greatly enjoy it and reap the wonderful benefits of glowing and youthful, hydrated skin.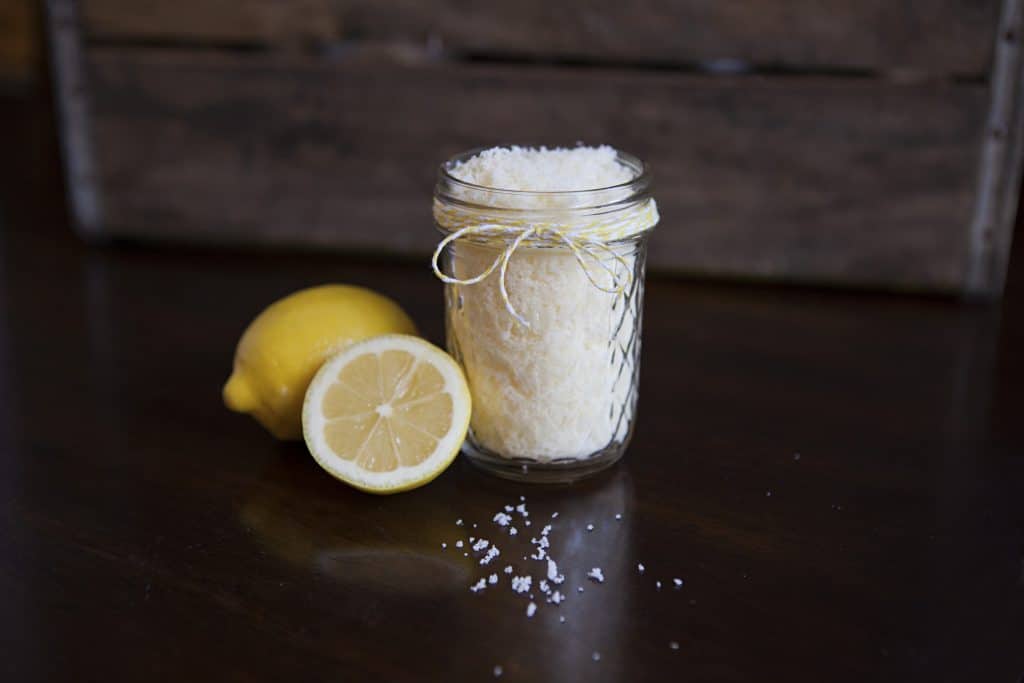 Lemongrass Sugar Vegan Body Scrub Recipe
What You'll Need
1 cup White Sugar
2 tbsp Coconut Oil
2 drops Yellow Food Coloring (Optional)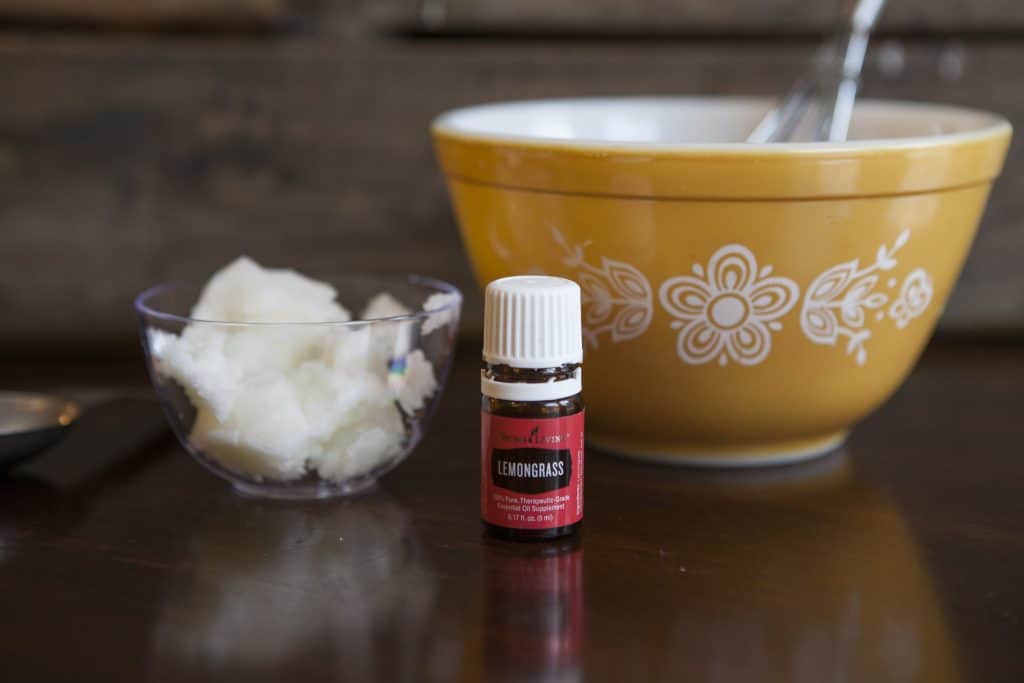 How to make the Lemongrass Sugar Body Scrub
1. Pour sugar into a medium-sized bowl.
2. In a separate bowl, measure out your coconut oil.
3. Place coconut oil in the microwave for one minute, stirring every 15 seconds until melted but not hot.
4. Slowly add to sugar and mix well until blended.
5. Add Lemongrass Essential Oil and food coloring (if using coloring).
6. Mix until thoroughly blended.
7. Store in an airtight container.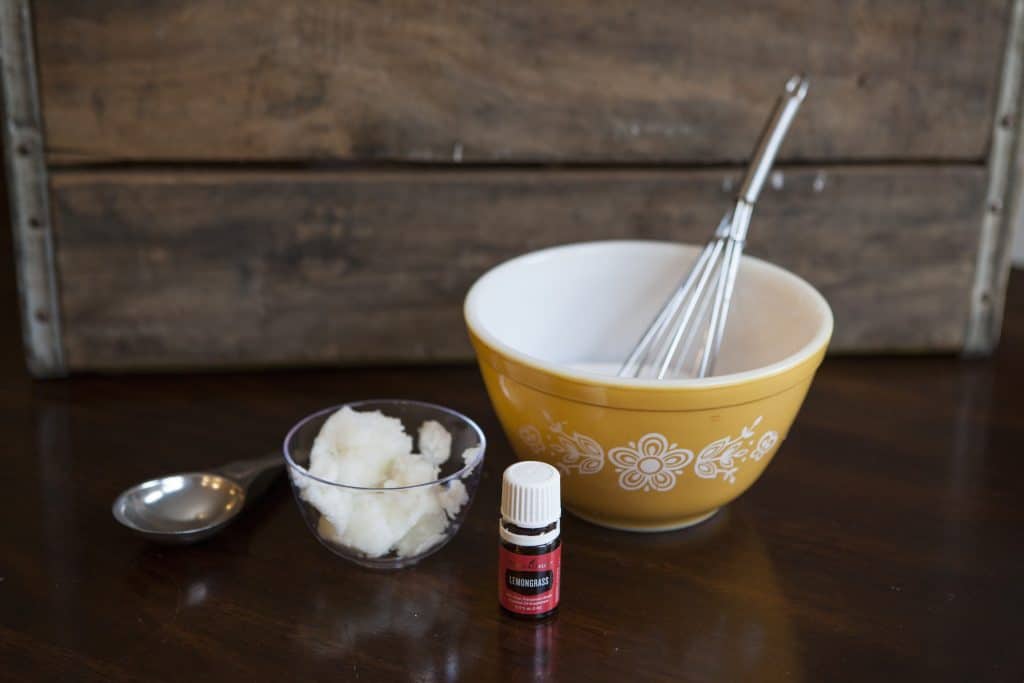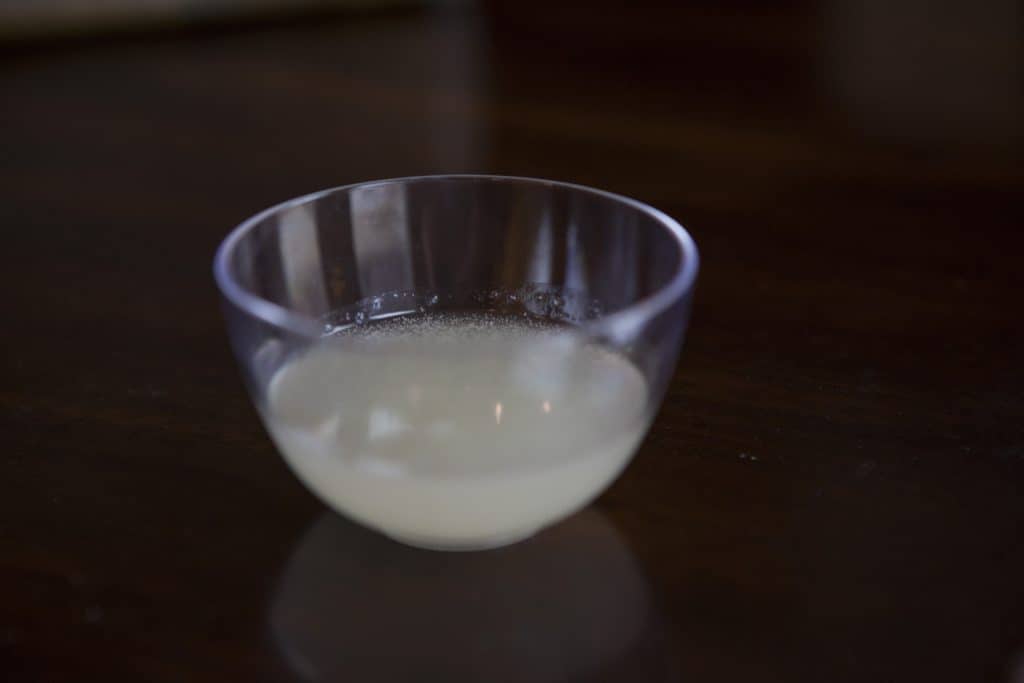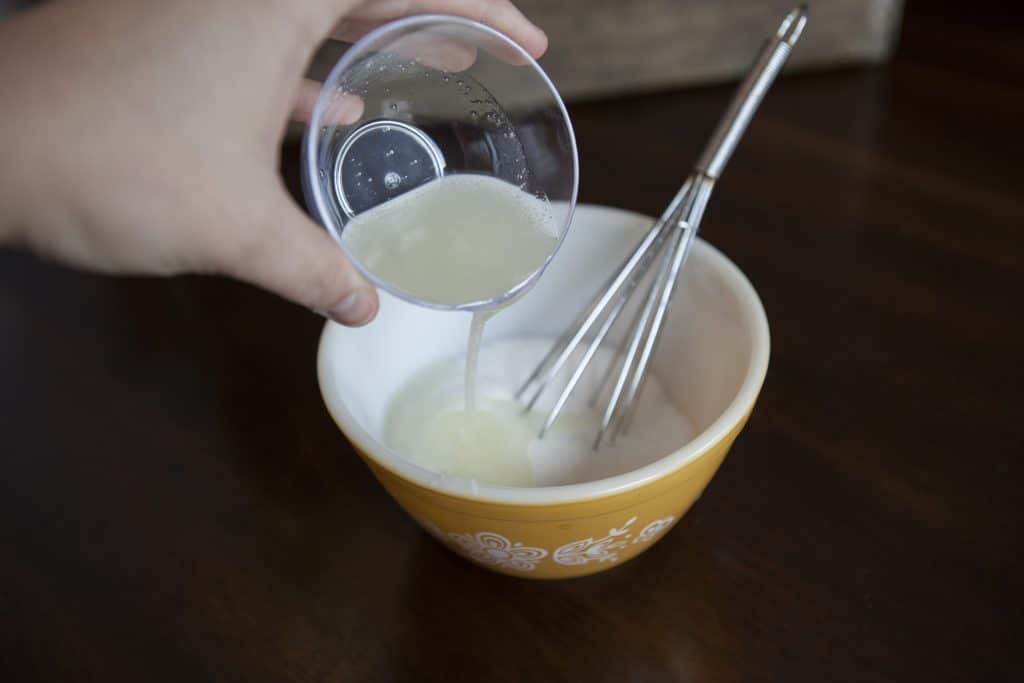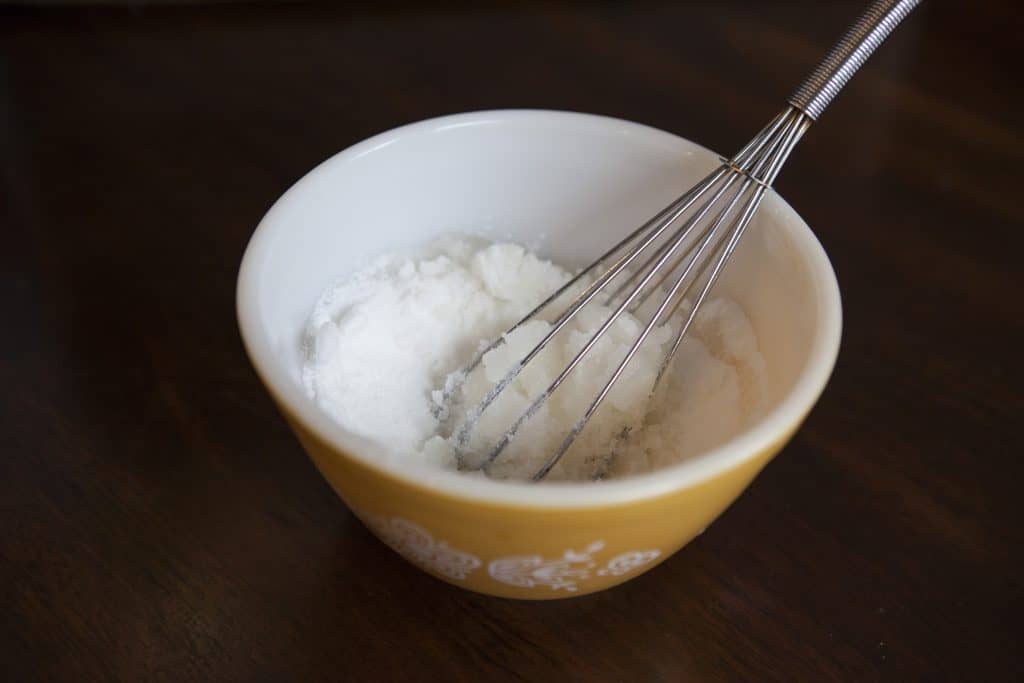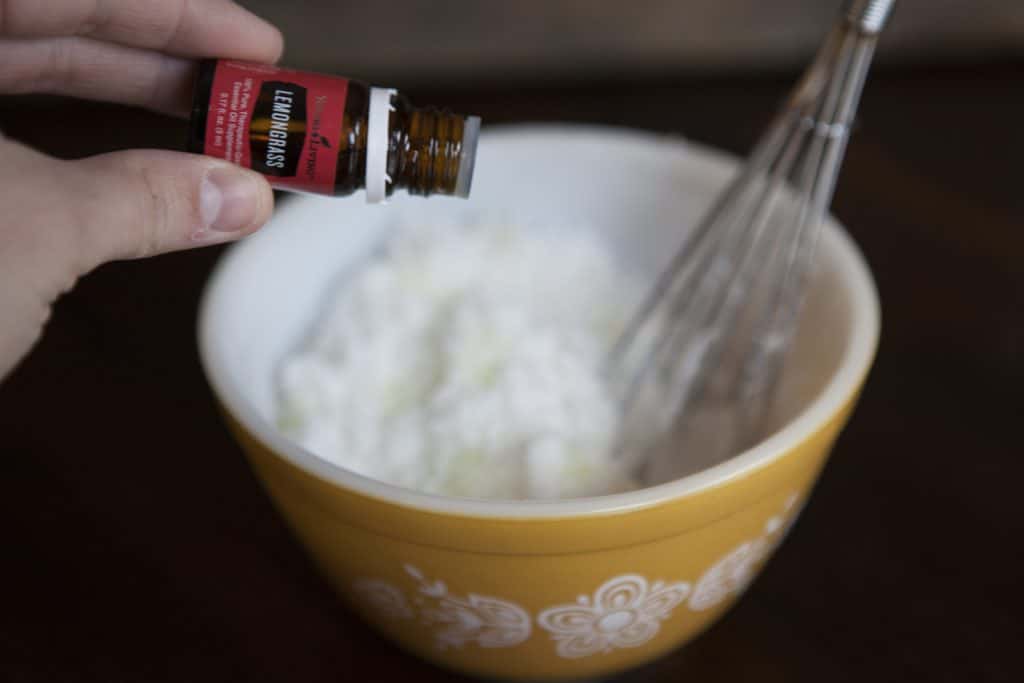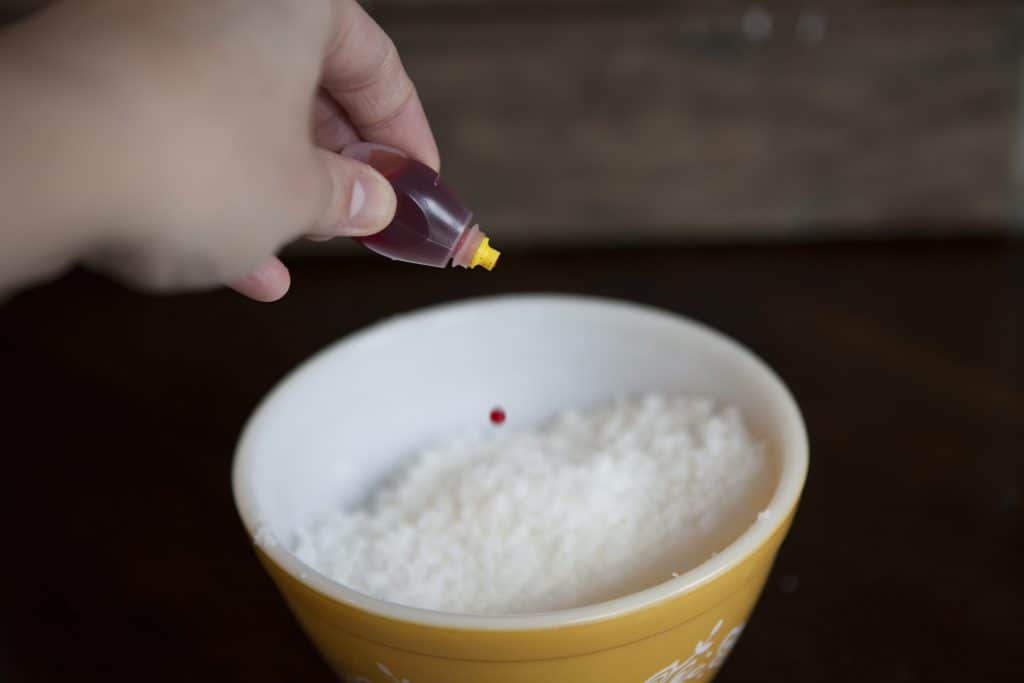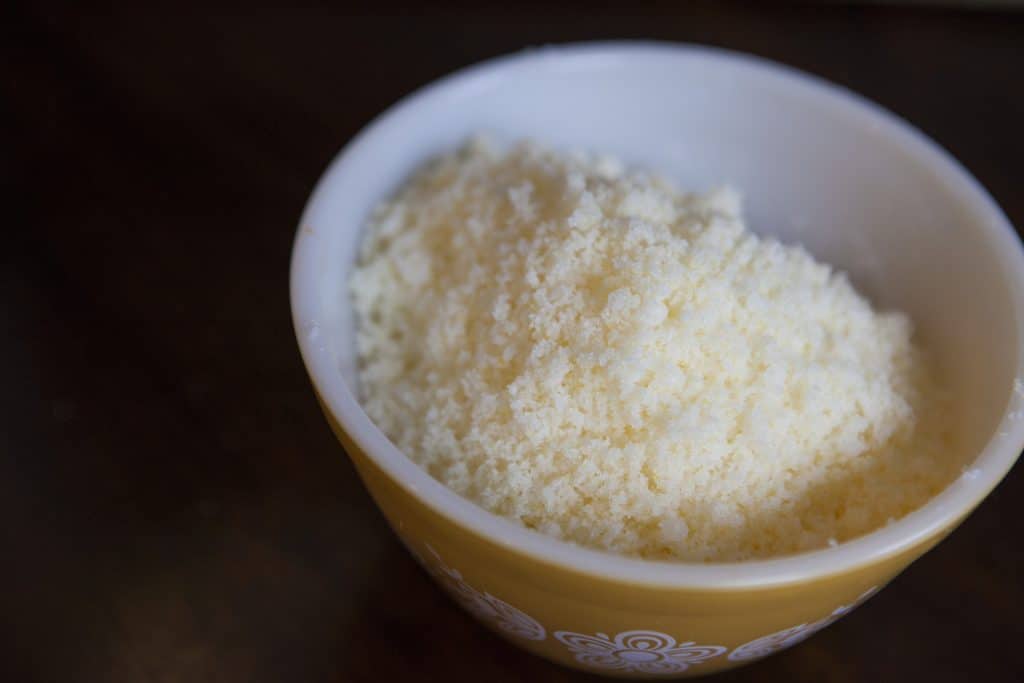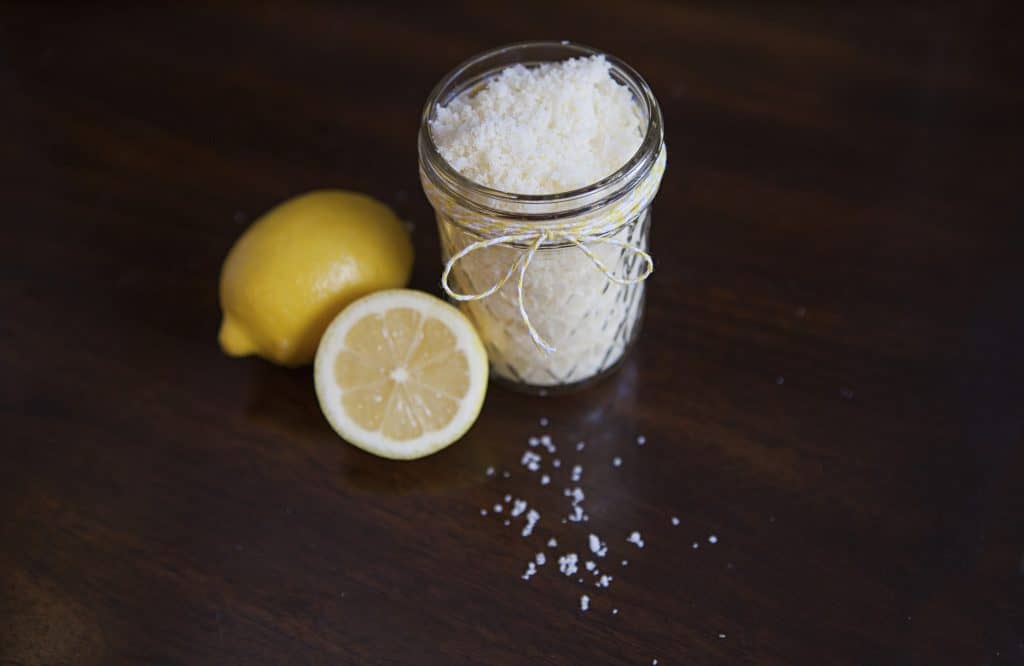 ---
I hope you enjoy making this DIY Body Scrub Recipe as much as I did. I certainly know you're going to love using it to make your skin look and smell great!
Pin it for later!