If your family is getting itchy feet, it might be time to start planning your next vacation! Whether you opt for an adventure in a big city or a few days in a country oasis, you'll find you have more options than ever when it comes to finding a place for your family to stay. Hotels used to be the obvious answer when seeking accommodation, but in recent years, Airbnb has taken hold of the market and established itself as a strong competitor. The novelty and convenience of staying in someone else's home can sometimes certainly rival the comfort of a hotel.
Before deciding where to stay on your next holiday, consider whether a traditional hotel or an Airbnb is right for your family. If you aren't sure how to tell, the following should help clarify the choices!
---
HOTEL VS. AIRBNB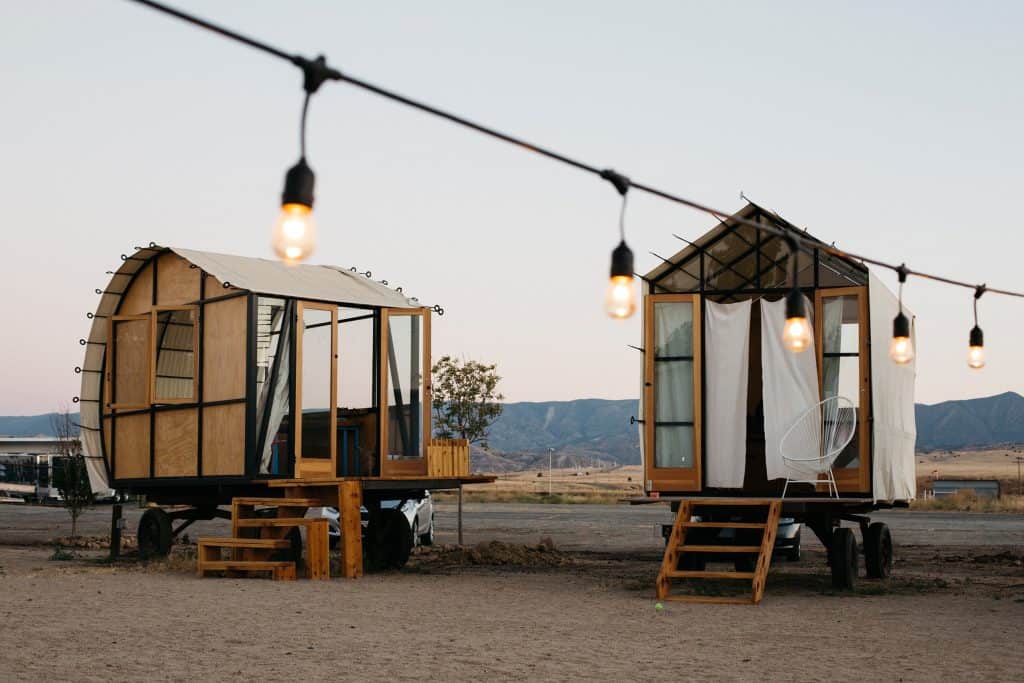 An Airbnb might be the perfect choice for your family if:
You don't want to eat every single meal at a restaurant.
Eating out for breakfast, lunch and dinner can get expensive quickly. On top of the cost, it can be challenging to find healthy options or menus that cater to specific dietary needs at restaurants in unfamiliar places. Most Airbnb rentals come with access to a full kitchen. So save a few bucks and help your family stay on track nutritionally by renting an Airbnb and adding a trip to a local grocery store to your first day's agenda. Even if you splurge on a few speciality items to make the vacation more fun, your family will still likely save a significant amount of money on food. And you'll feel better knowing you're fueling your body with healthy meals!
You want a little personal space.
Even when you splurge on the suite, most hotel rooms are far smaller than what you're used to at home, especially if you're staying in an urban area. Consider an Airbnb over a hotel if you want some room to stretch your legs and the ability to sleep in peace. Filter your search to ensure you find a home to rent with the right number of bedrooms and bathrooms to accommodate your family.
You're trying to experience life like a local.
While some families prefer the comfort of a well-known hotel chain and the convenience of public transit, others would much prefer to get to know how the locals live. If you want to see what it really feels like to experience a place – whether you're just looking for an enriching experience, or you're trying to scope out an area for a potential move – you should look to rent an Airbnb in an appealing area. Rent a car (if it makes sense) so you can explore the area further and venture out to other parts of town.
---

On the other hand, you should probably consider a hotel if:
You really don't enjoy cooking.
If your idea of a family vacation is avoiding the kitchen at all costs, a hotel may be the right route to take. Many offer continental or cooked breakfast buffets so you can start your day with a full meal without having to cook or even leave the property. Consider yourself a foodie? You'll probably find you'd rather experience the local cuisine than cook for yourself at home.
Your family loves the amenities.
Hotels come with a variety of fun additions to please their guests – swimming pools, fitness centers, housekeeping, and room service are somewhat standard. Some fancier resorts offer even more options, like access to private golf courses, playgrounds, or cinema rooms. Before booking your next vacation, consider whether or not your family would take advantage of the amenities brought by a hotel. If the only way you're able to relax is to book the kids into a kids club, a hotel could be the right choice for your family.
You need predictability.
One of the best things about hotels is the fact they're predictable. Often people will return to the same hotel brands again and again because they know they'll have a consistent experience. On the off-chance something doesn't go as expected – you find your family stuck in a room without enough beds, or the air conditioning cuts off in the night – the property is almost always able and willing to make accommodations.
---
A few further things to note:
Unlike hotels, Airbnb's are owned by independent owners. In most cases, individuals are renting out their own homes or a secondary property. They aren't bound to the same standards and rules traditional hotels are, so they can cancel your stay on a whim right before you're scheduled to arrive. This doesn't happen often, but if you're unlucky enough to experience a bad host, your trip will surely be impacted.
Airbnb properties aren't usually equipped with a full-service onsite staff to assist if anything goes wrong. While most hosts will go out of their way to address any issues as swiftly as possible, if you find yourself stuck with a less-than-ideal host, you could find yourself with someone who's unreachable or unable to correct the situation for days. It's not likely that something will go wrong if you opt for an Airbnb, but it's smart to have a backup plan identified in case your situation changes.
On the other hand, Airbnb's can offer a much more personalised experience. Hosts are often more than happy to give recommendations on places to go and things to see in the area, and will often leave a booklet outlining exactly what is on offer in your neighborhood.
And hotels aren't without their flaws. Often owned by large corporations (often offshore), they can sometimes take advantage of the local labour and suppliers without directly giving back to the community they operate in.
---
Airbnb's and hotels can both provide a fantastic base for your next holiday. I hope this guide has helped you to define which option is best for your next family holiday!
Pin this for later!