When the weather begins to show glimmers of spring it instantly perks me up and I get excited to pull out some spring scents. I am a huge fan of coconut and lime and when you combine them magic truly happens. This coconut lime sugar scrub screams sunshine and will gently exfoliate your skin to get it spring ready! Keep by the sink to keep your hands hydrated after you do the dishes, or pop some on in the shower for a full body exfoliation to help hydrate your skin and make it feel silky soft. 
---
DIY Coconut Lime Sugar Scrub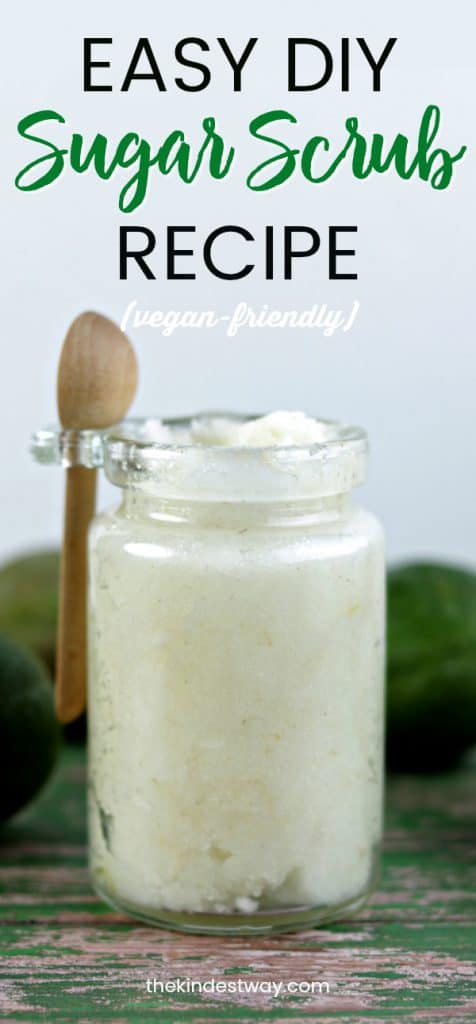 What I love about this coconut lime sugar scrub is that it is so quick to make and it's an awesome moisturizer and exfoliant for the skin. You can find a cute jar and ribbon and give this as a gift for Mother's Day, or as a birthday gift for a loved one. It is affordable to make and truly leaves your skin silky and smooth. Use it in the shower before you apply your sunless tanner to give your skin that dewy even glow. 
Coconut oil is extremely popular in and out of the kitchen. This tropical dream offers therapeutic properties that are making more and more people reach for coconut oil at the store. Coconut oil is wonderful for moisturizing your skin, and when you add the sugar it transforms into a super powerful exfoliator. 
Coconut Oil Works For All Skin Types 
Coconut Oil is great for dry skin and oily skin! That is one thing that I love about using in in this sugar scrub. You can have anyone use this and reap the benefits. 
When you have dry skin, your skin is lacking oils, and that can leave your skin flaky and rough. When you use oils like coconut oil, it can help restore the correct lipid barrier, locking in moisture, which reduces water loss. It will leave your skin feeling hydrated without that greasy feel. 
For those who have oily skin, when you apply this coconut lime sugar scrub, it helps exfoliate your skin and does great at breaking down and dissolving the excess oils you are producing.
So, whether you have oily or dry skin this sugar scrub will work for you.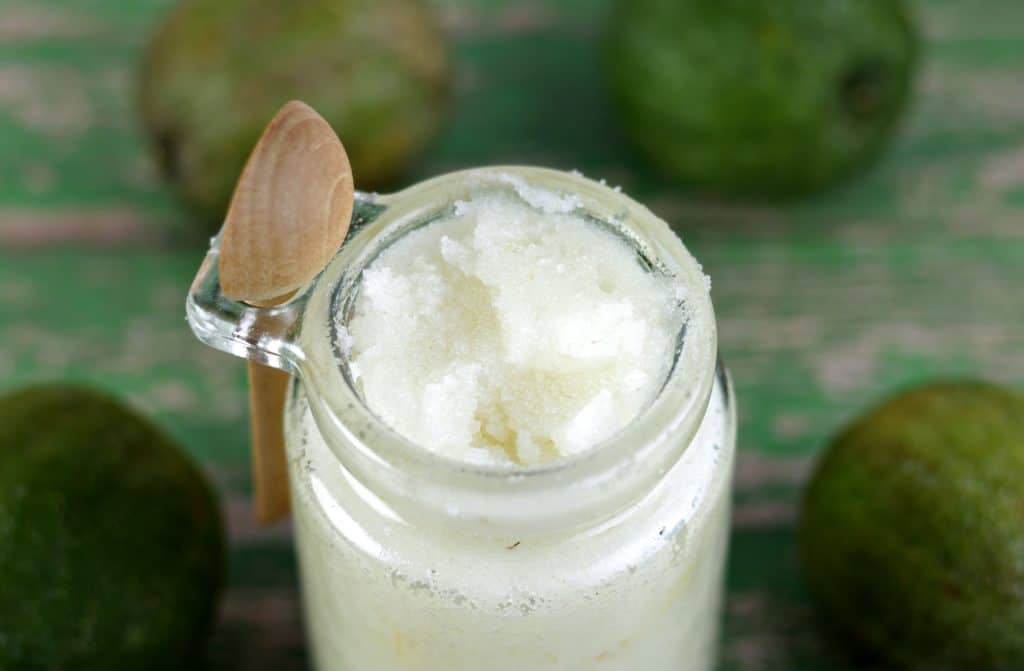 Coconut & Lime Sugar Body Scrub Recipe
Ingredients
1/2

cup

coconut oil

1/4

cup

fractionated coconut oil

1

cup

white granulated sugar

10

drops

lime essential oil
Instructions
If your coconut oil is too hard to stir, warm it in the microwave for 5 to 10 seconds. You want it soft enough to stir but still solid.

Combine coconut oil, fractionated coconut oil, sugar, and lime essential oil.
Recipe Notes
You can use any carrier oil in this recipe. I chose fractionated coconut oil because it's a lighter oil. Grapeseed oil would also work. Olive oil will too, but it's heavy.