For many of us, the way we dress is an expression of ourselves. Our clothes are an extension of our personalities. We use them to tell a story and reveal something about us – a little piece of who we are, how we feel, or what we believe. If you're on a mission to embrace sustainability throughout your life, you won't want to skip over your wardrobe.
Here are a handful of ways you can incorporate sustainability into your closet.
---
Sustainable Clothes Shopping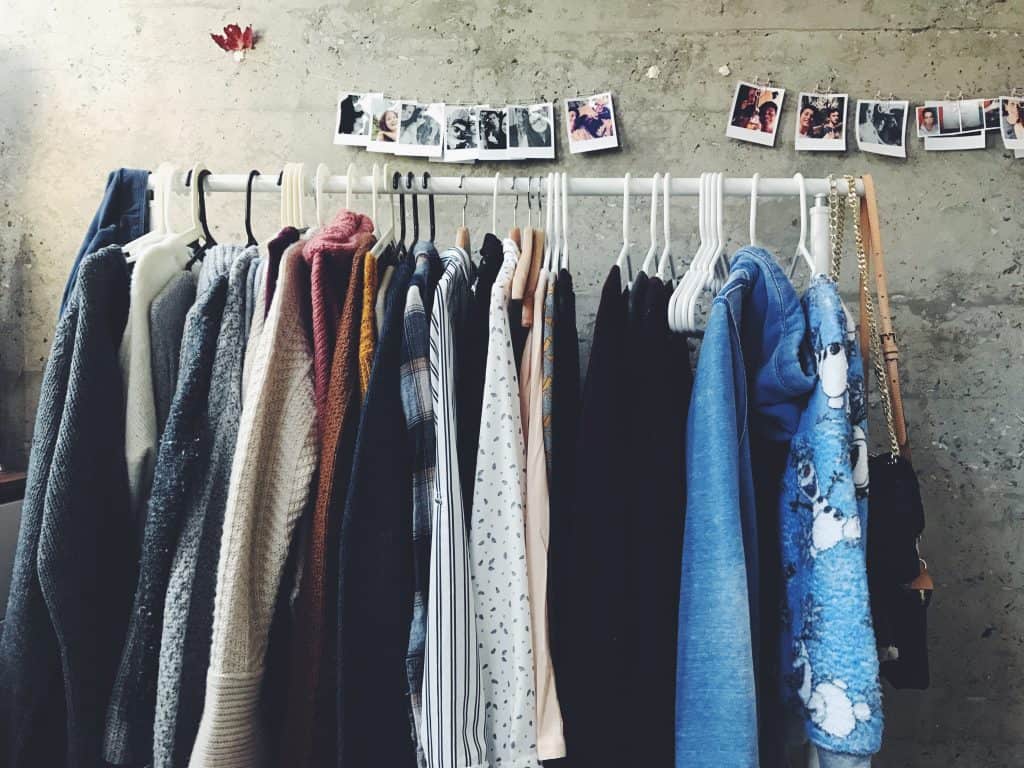 Shop second-hand.
Giving new life to old things can be a great way to help our environment and live a little more sustainably. Instead of letting old clothes go to the landfill, see if you can give them a new home. When you're on a hunt for something new to add to your closet, explore your local thrift stores for interesting pieces you won't find anywhere else. It might take a little searching, but you could be surprised by the quality and uniqueness of the pieces you find.
If searching through thrift store racks doesn't sound appealing, there are lots of ways you can shop for second-hand clothes online, too. You could get lucky checking out your local Craigslist website, but I'd recommend seeing what you can find in local Facebook buy and sell groups, too.
Support businesses that embrace organic, sustainably-sourced materials.
Do your research before you spend your money – especially if you're looking to invest in staples for your wardrobe. Look for eco-friendly clothing companies that use organic, sustainably-sourced materials instead of synthetic fibers and fabrics. Producing these man-made materials often involves lots of energy and toxic chemicals – things our world could use far less of. Instead, opt for natural materials like hemp, linen, and cotton.
Look for companies that give back to the planet.
Lots of clothing manufacturers are doing great work to help our earth and further the cause. See if you can find and support companies that have embraced initiatives to support the environment. Patagonia is a great example. They established a non-profit called 1% for the Planet, which urges businesses and corporations to commit 1% of their gross annual sales to supporting environmental groups that drive change in local communities and across the world.
Check for labels or certifications.
There are dozens of different certifications, labels and designations that brands and products can earn for meeting environmentally-friendly standards. These certifications are awarded for embracing environmentally sustainable supply chains, manufacturing processes, employment practices and other efforts. Look for these labels to indicate clothing manufacturers have met certain environmental standards.
Consider a capsule wardrobe.
One easy way to have a more sustainable wardrobe is to simply buy less stuff. Take a look at your closet or dig through your dresser and see how many things you own that you haven't worn in the last year. You might be surprised to see how much you actually have – and how little you wear!
Instead of allowing your wardrobe to explode out of control, keep it confined to key pieces. Limit yourself to a certain number of tops, pants and shoes and stick to it. Opt for classic pieces that can be easily mixed and matched, and choose well-made items that won't disintegrate after one season of wear. While you might spend more on individual pieces this way, you'll spend less over time, and you'll sleep easier knowing your efforts are helping our planet.
---
Do you consider yourself a sustainable shopper? If so, what does that mean to you? Do you have any favorite earth-friendly clothing brands or labels? Share your ideas or favorite brands in the comments below!
Pin this for later!