My Instant Pot is hands down the most versatile appliance in my kitchen. You can make everything from breakfast to dessert in this miraculous machine. And when it comes to vegan staples such as beans and lentils (which can take an age to cook) it saves you a ton of time cooking. Just pop everything in the machine and enjoy a warm delicious and healthy meal – what could be simpler? Here are 20 of the best Vegan Instant Pot Recipes to get you started!
---
Easy Vegan Instant Pot Recipes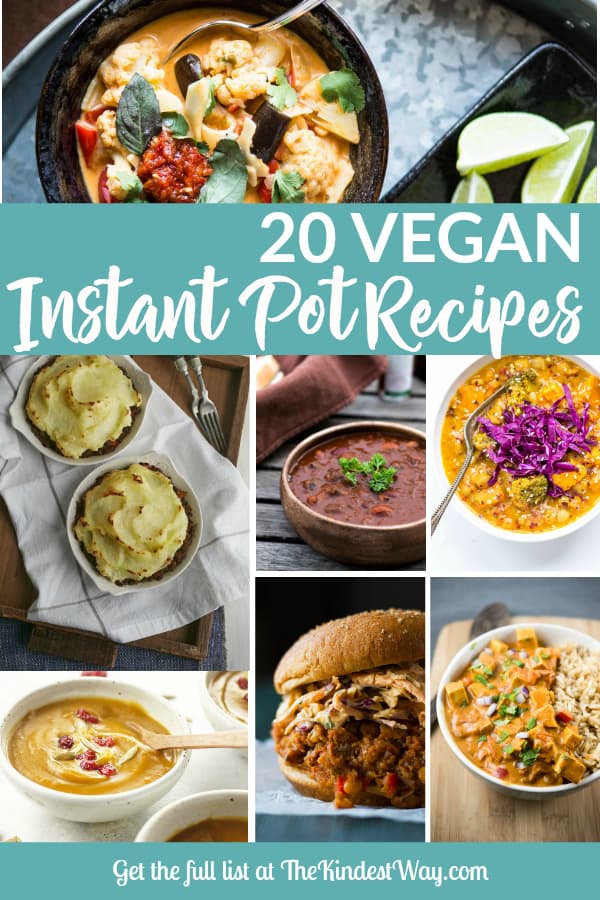 Quinoa is a household staple in any vegan home. Mix it with Mexican flavours and you've got a winning combo! These yummy quinoa burrito bowls are a quick and easy instant pot vegan recipe you can prepare any night of the week.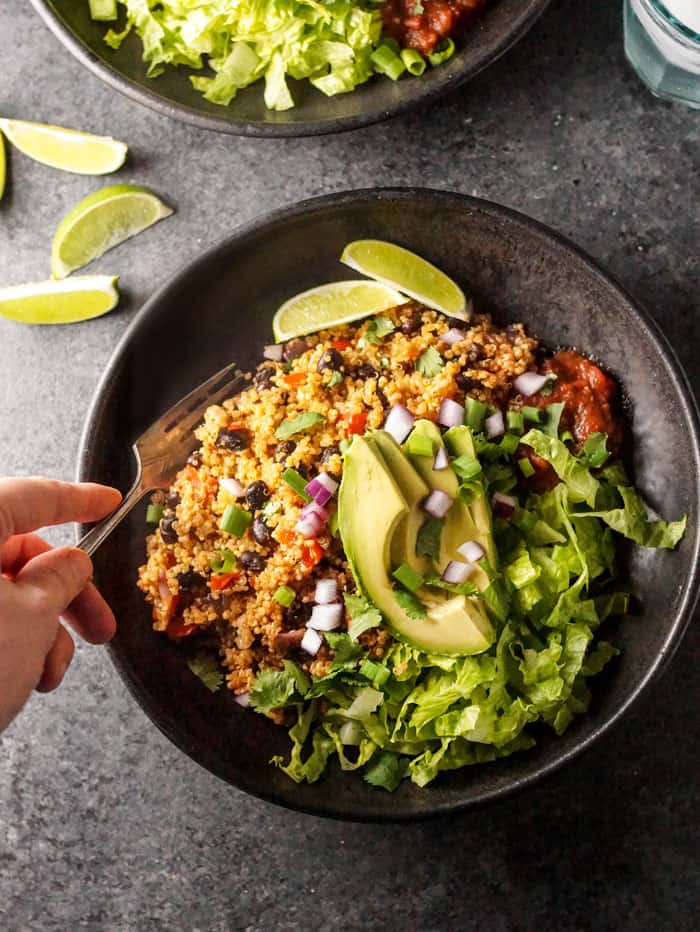 Recipe by Detox Inista
Quinoa for the win again! This creamy coconut curry is an easy way to get a good amount of fiber and protein into your diet. It's also got the anti-inflammatory goodness of ginger and turmeric, and it's gluten-free. What's not to love?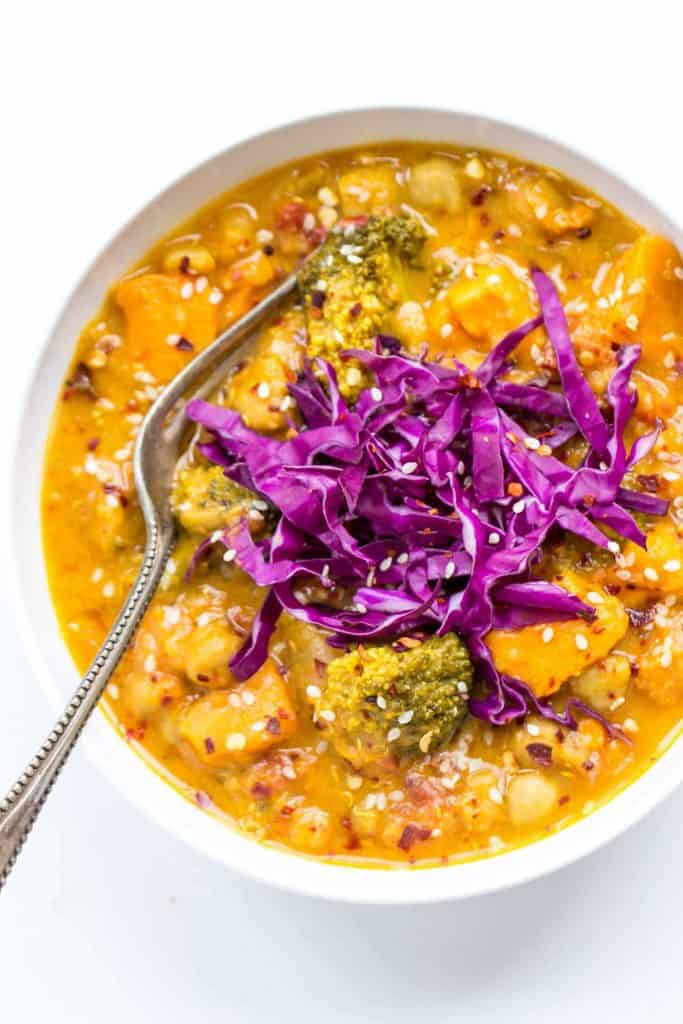 Recipe by Simply Quinoa
Full of goodness, filling and delicious, this vegan instant pot shepherd's pie is bound to be a winner with your family. Although it requires a little more work than your usual instant pot recipe, the end result is worth the effort.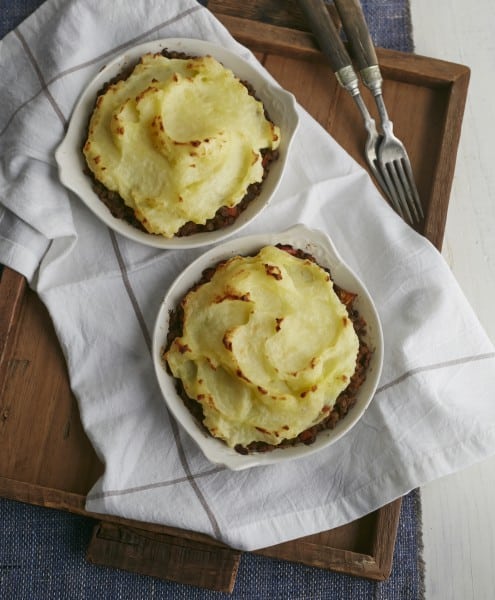 Recipe by The Veggie Queen
The best way to enjoy tofu is when it's been marinated in sauce like in this delicious vegan crockpot recipe. And if you have issues with soy, simply replace it with chickpeas or your favourite vegetables!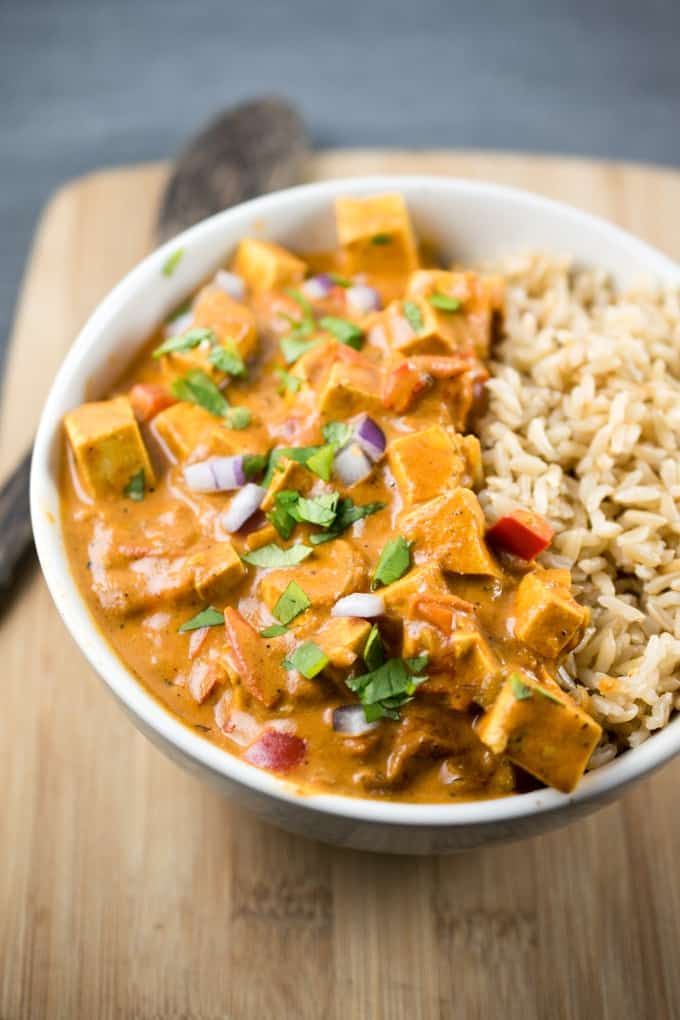 Recipe by Yup, it's Vegan
Warm, comforting and healthy is how this scrumptious looking soup is described, and we'd have to agree that's an accurate description! One of the best instant pot vegan soup recipes – it makes the perfect weeknight winter soup.
Recipe by Detox Inista
Risotto is one of my favorite meals, but I don't eat it as often as I'd like to because it takes so long to make! Add to that all the stirring and adding stock slowly – it's not the kind of meal you can make on the fly. That was until the Instant Pot came along! Now you can have a creamy risotto in just 10 minutes!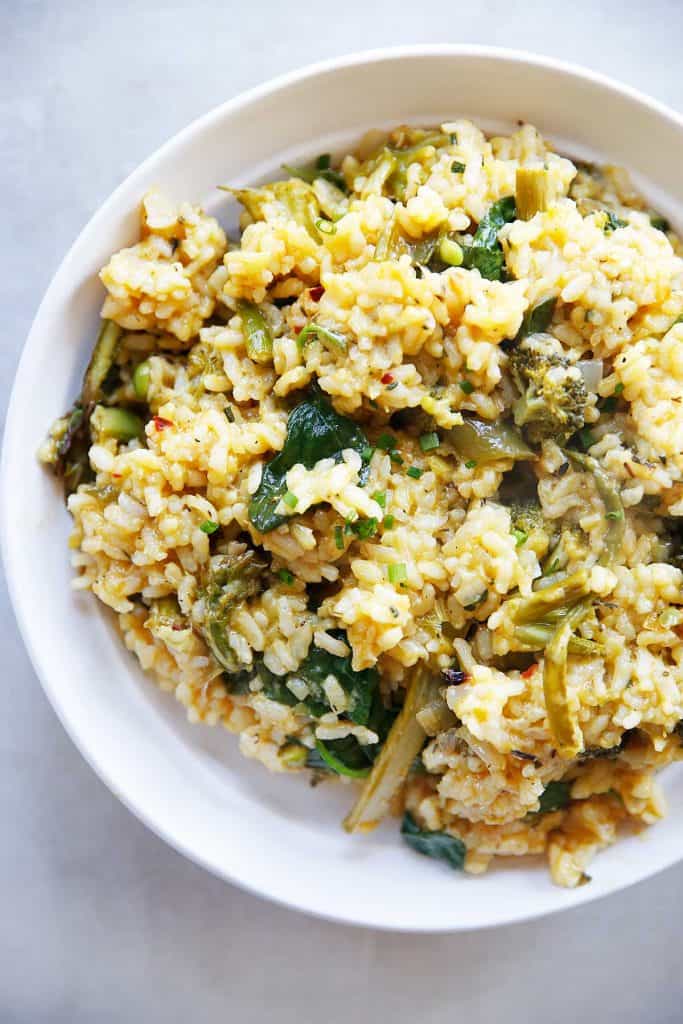 Recipe by Lexi's Clean Kitchen
As mentioned earlier, cooking lentils using traditional methods takes a long time. But this vegan instant pot recipe has them cooked up in just 15 minutes! A warming, hearty vegan soup.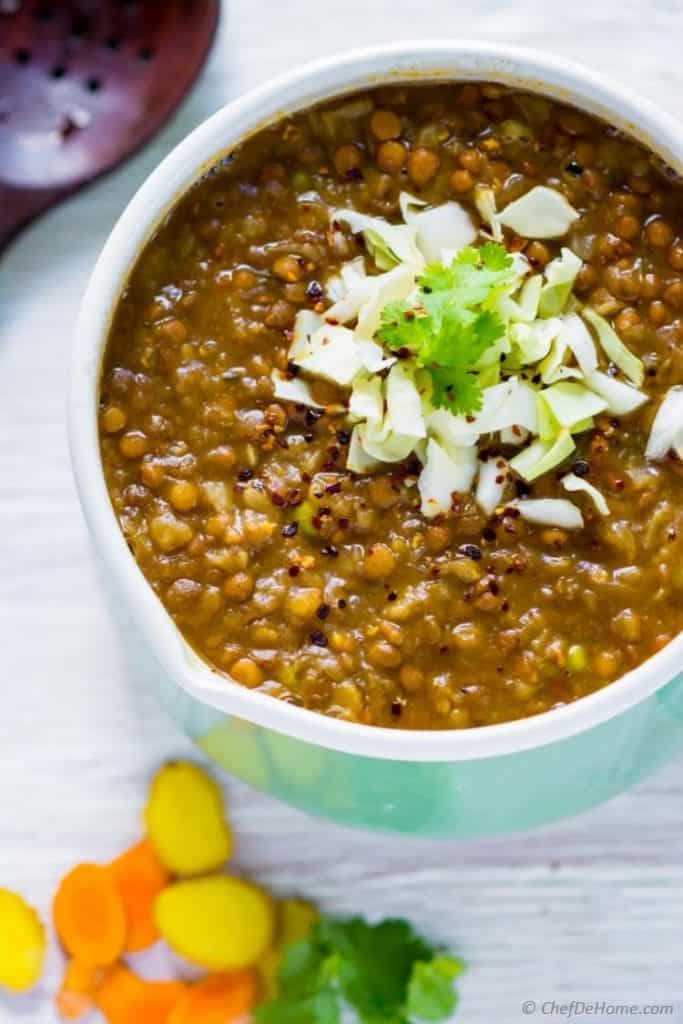 Recipe by Chef de Home
Who can resist a good veggie stew? One of those meals that can transport you back to your childhood in just one tasty bite. This is one recipe that'll tempt even the most hardened meat-lovers in your life!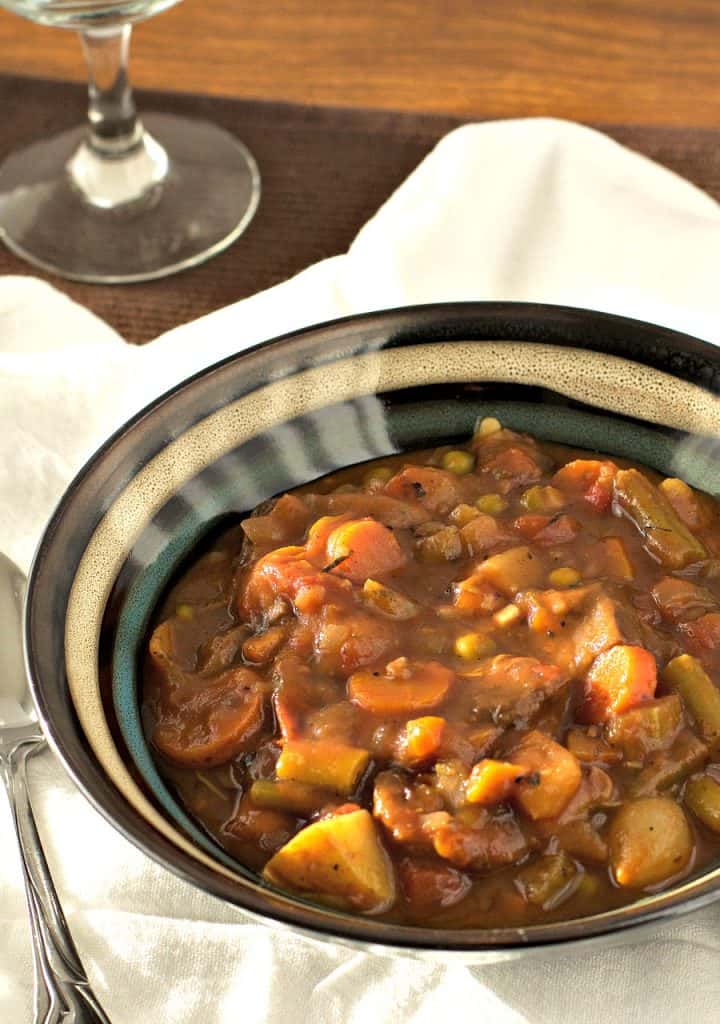 Recipe by Brand New Vegan
If you're a fan of sloppy joes you'll love this vegan version! Delicious, satisfying and just so, so tasty – it's sure to go down a treat at dinner time.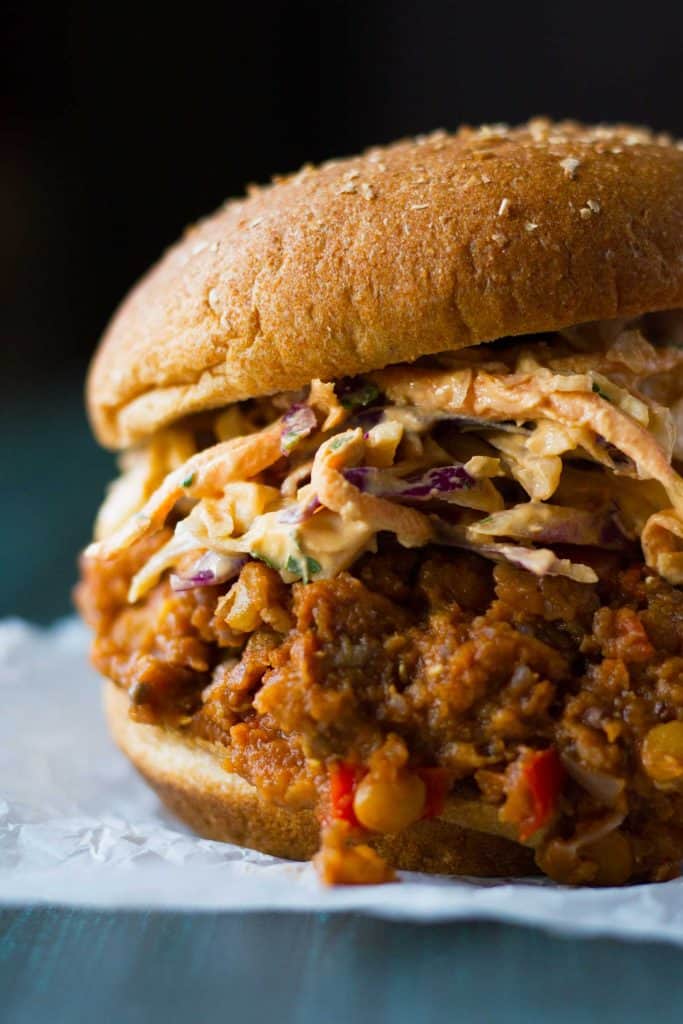 Recipe by Pass the Plants
This Instant Pot vegan chili recipe is known as the Best Damn Instant Pot Vegan Chili – yep, it's that good! Try it out for yourself tonight, you won't be disappointed…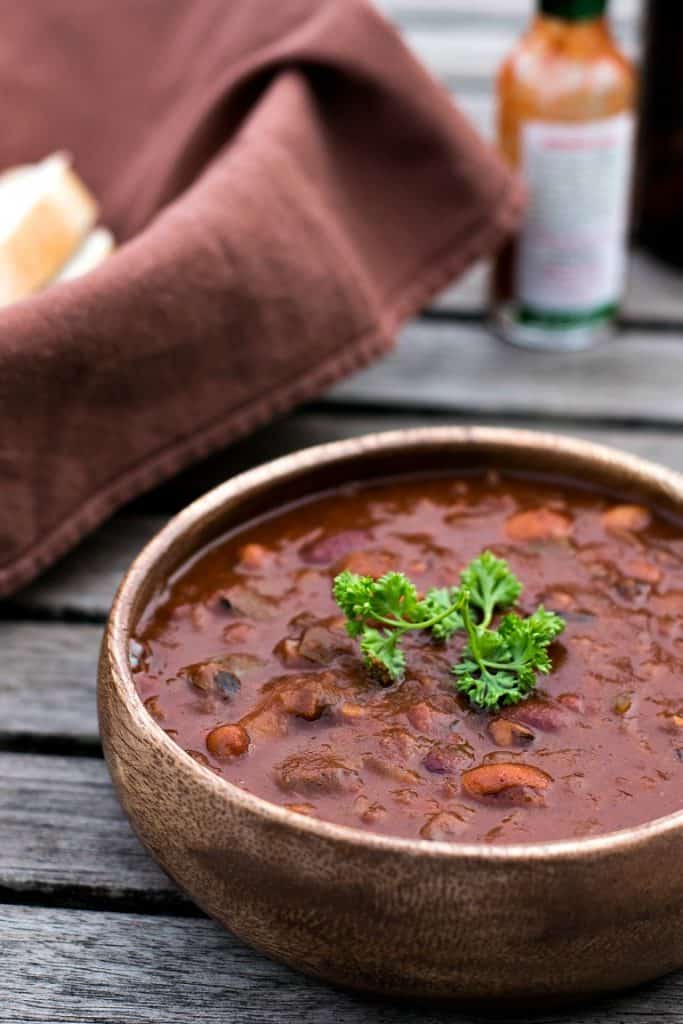 Recipe by Brand New Vegan
Another amazing vegan instant risotto recipe that can be cooked up in just 15 minutes – I'm sold! This butternut squash, mushroom and spinach version is creamy delicious and super easy to make.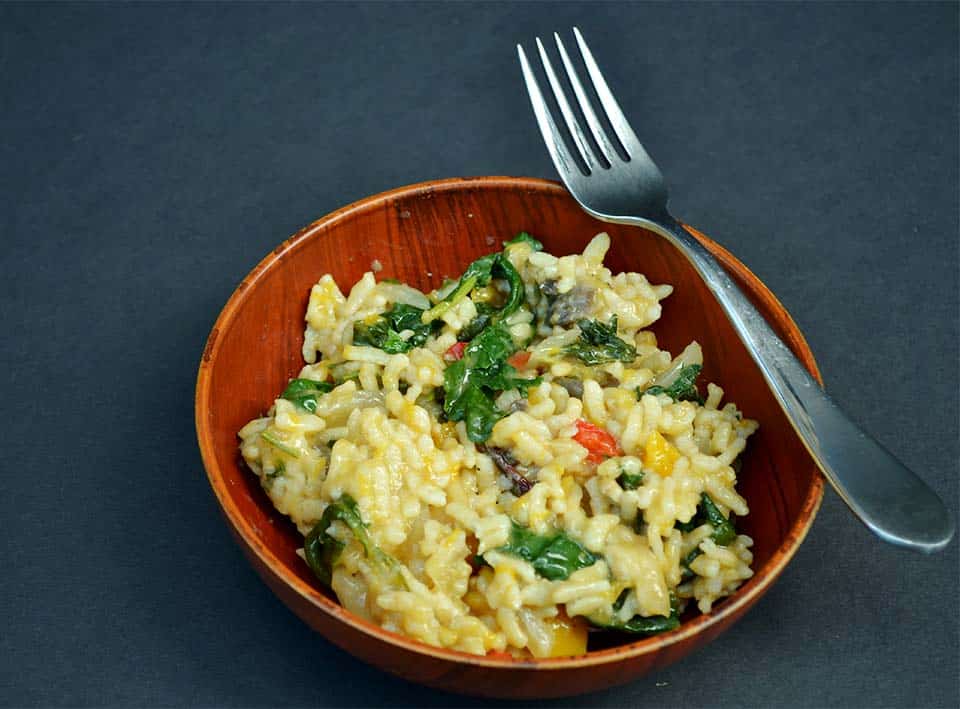 Recipe by Make Real Food
Although originally created as a vegan crock pot recipe, this lasagna soup can be just as easily made in an instant pot (check the comments section for directions). All the goodness of lasagna in an easy-to-eat soup!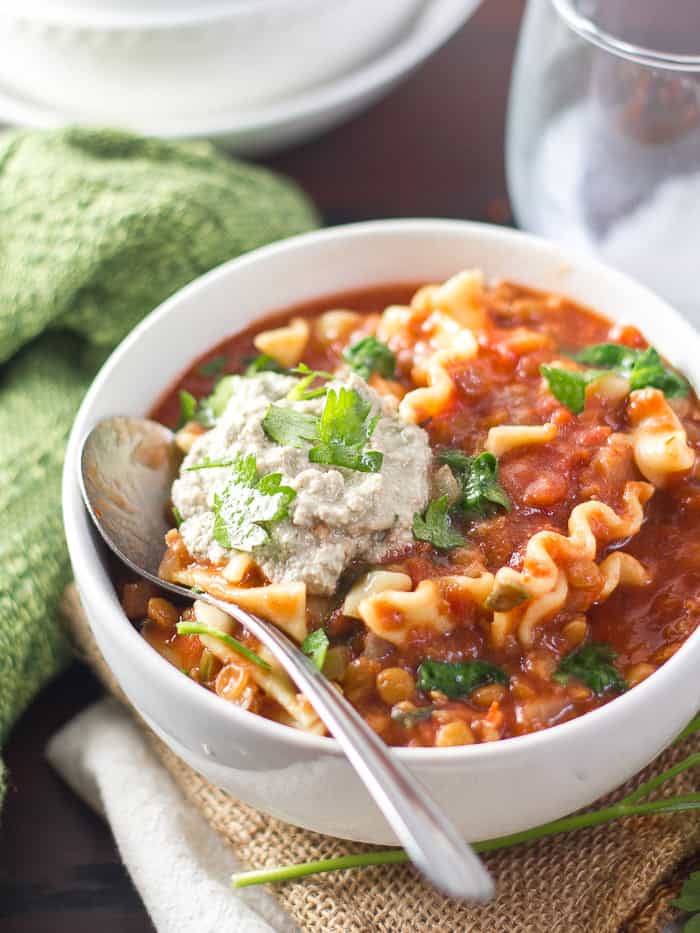 Recipe by Connoisseurus Veg
Dinner doesn't get any easier than these lentil tacos. Just throw a few ingredients into your Instant Pot, leave it for 15 minutes, then serve up in a taco shell and add your favorite fixings – dinner served!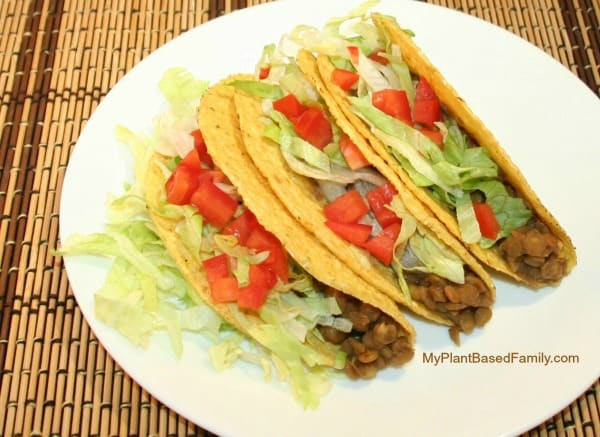 Recipe by My Plant-based Family
Did you know you can cook pasta in your Instant Pot? Neither did I until I came across this easy as pie recipe! It's just the ticket when you've had a busy day or week and you just can't face cooking… And of course, it tastes great too.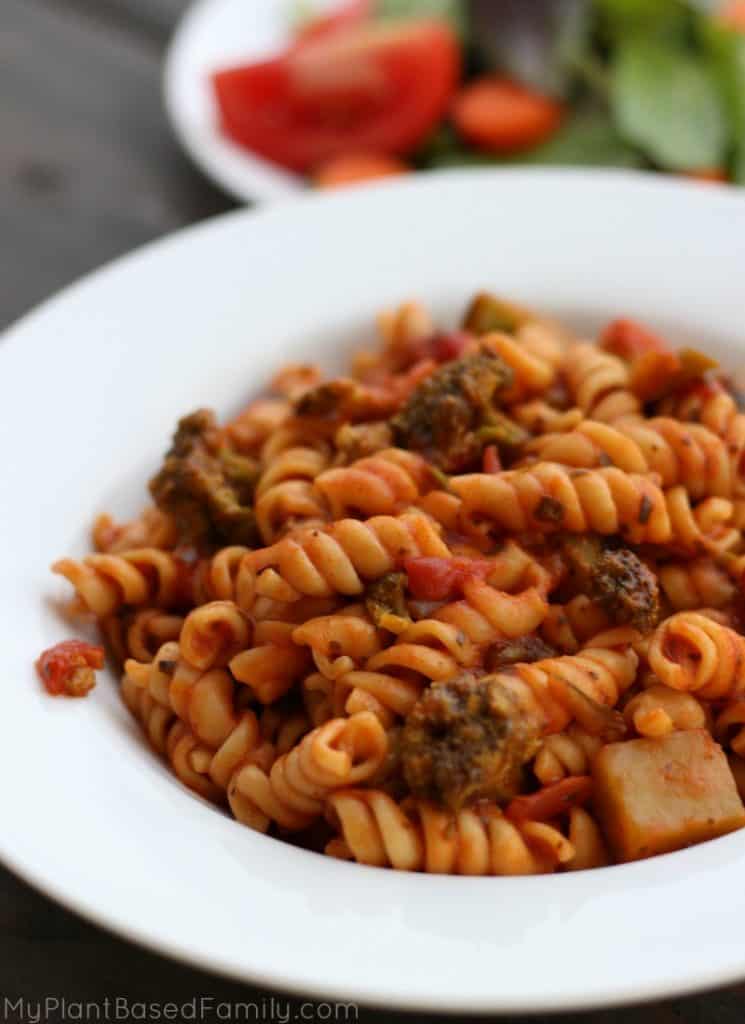 Recipe by My Plant-Based Family
These vegan veggie burgers taste so amazing you'll have a hard time believing they're good for you! But with power packed ingredients such as lentils, ginger, hemp seeds and oats, they offer a nutritious dinner in a tempting package.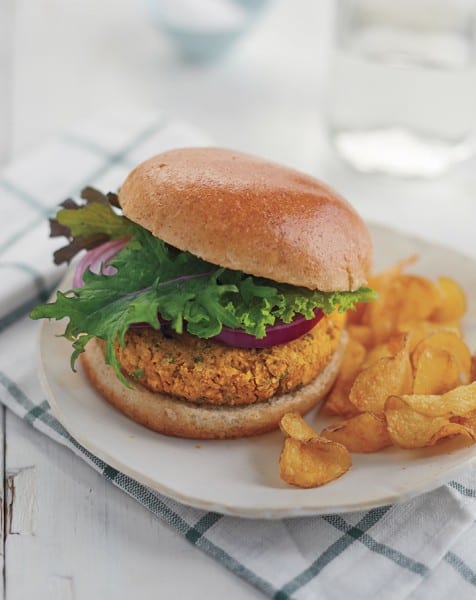 Recipe by The Veggie Queen
This hearty Turkish take on a family classic is a winner in our house, and I've no doubt it will be in yours too! It's also gluten-free and super easy to make as a weeknight warmer.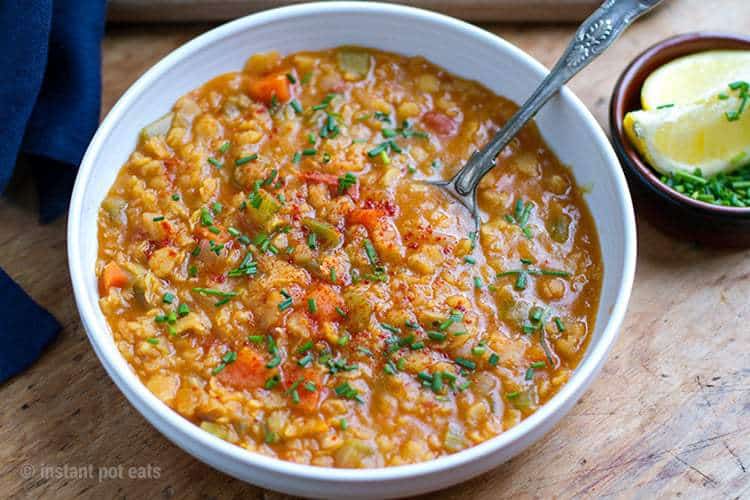 Recipe by Instant Pot Eats
Black beans and rice are healthy on their own, but when combined together they make a complete protein. They also contain vitamin, minerals and fiber, making them an excellent healthy choice for dinner.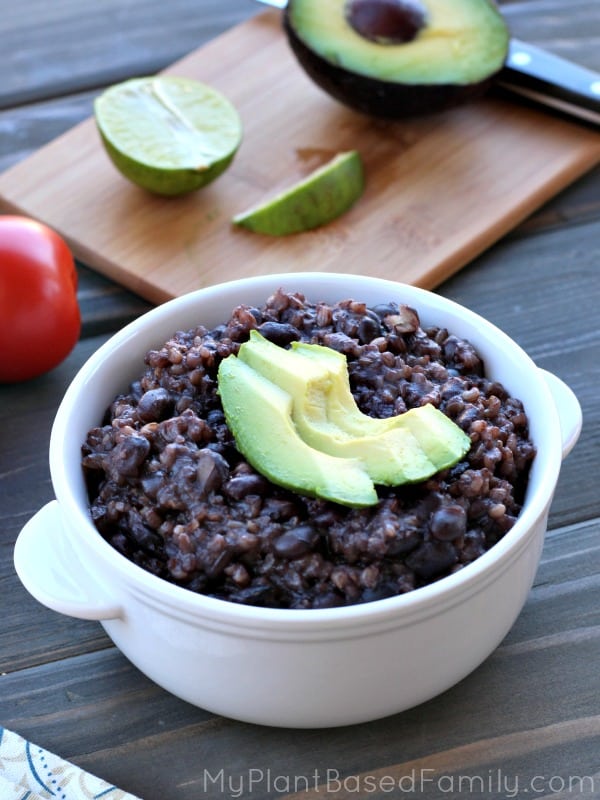 Recipe by My Plant-Based Family
How can you make a Mexican meal even better? By pairing it with this lime cilantro rice! Add a zingy twist to your rice with what must be one of the easiest vegan pot recipes out there!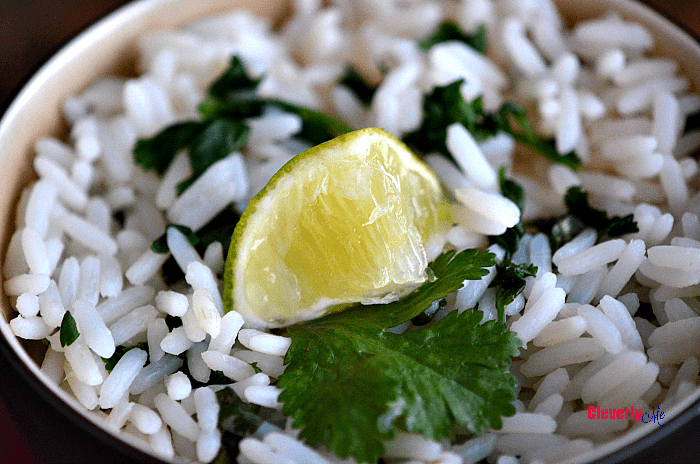 Recipe by Cleverly Me
Beans are just so good for you, and delicious too! Which is why they feature heavily in vegan Instant Pot recipes. This refried bean recipe is just as good as your favourite Mexican restaurant serves up – and almost as easy to whip up!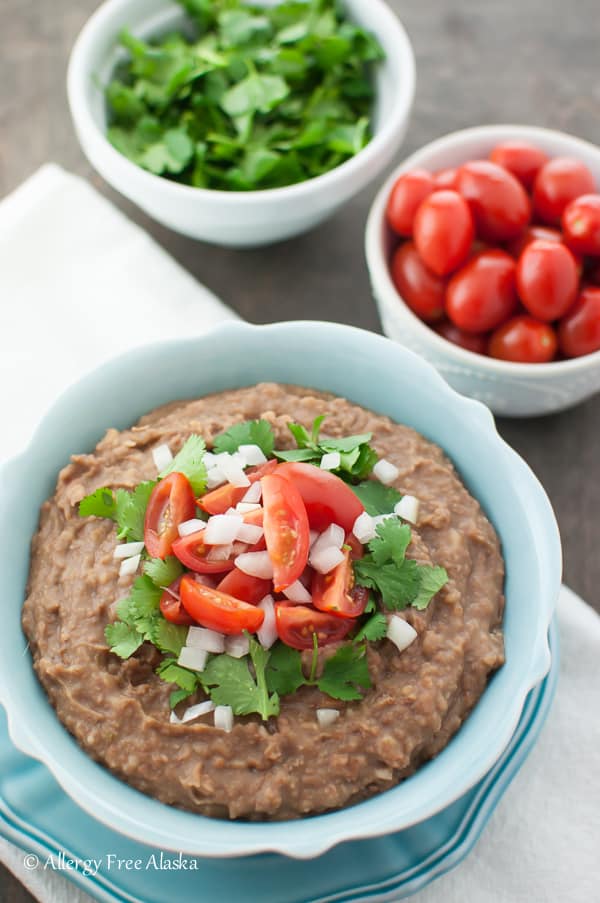 Recipe by Allergy Free Alaska
Another great example of how well beans and rice go together is this Mexican Casserole Instant Pot recipe. Just throw on some fresh tomatoes, red onion and cilantro and you've got an awesome ready-made meal!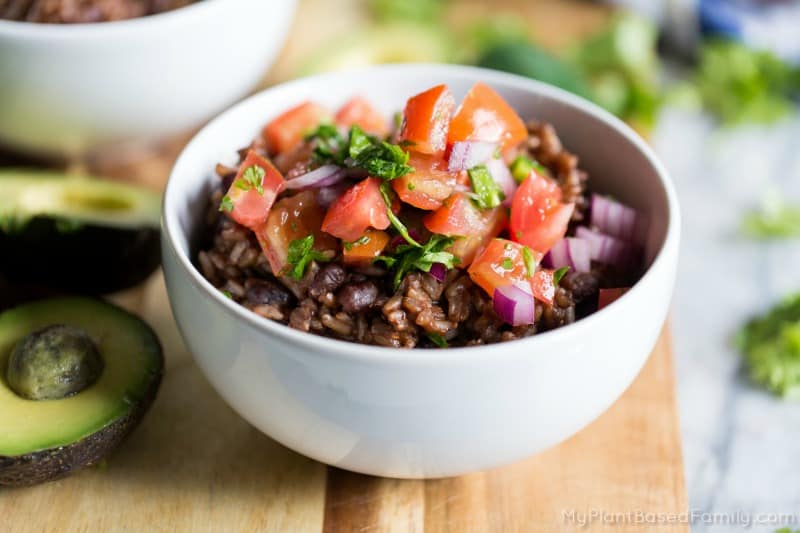 Recipe by My Plant-Based Family