If you're dreaming of redecorating your home but you're short on cash, these budget-friendly DIY Accent Walls are the perfect solution! From pastel colored feature walls for your kids bedrooms, to funky tribal inspired accent walls, there's something for everyone. And they don't cost a fortune to create!
Check out our 20 favorite DIY accent walls below.
---
Budget-Friendly Accent Wall Ideas
(Pin this for later!)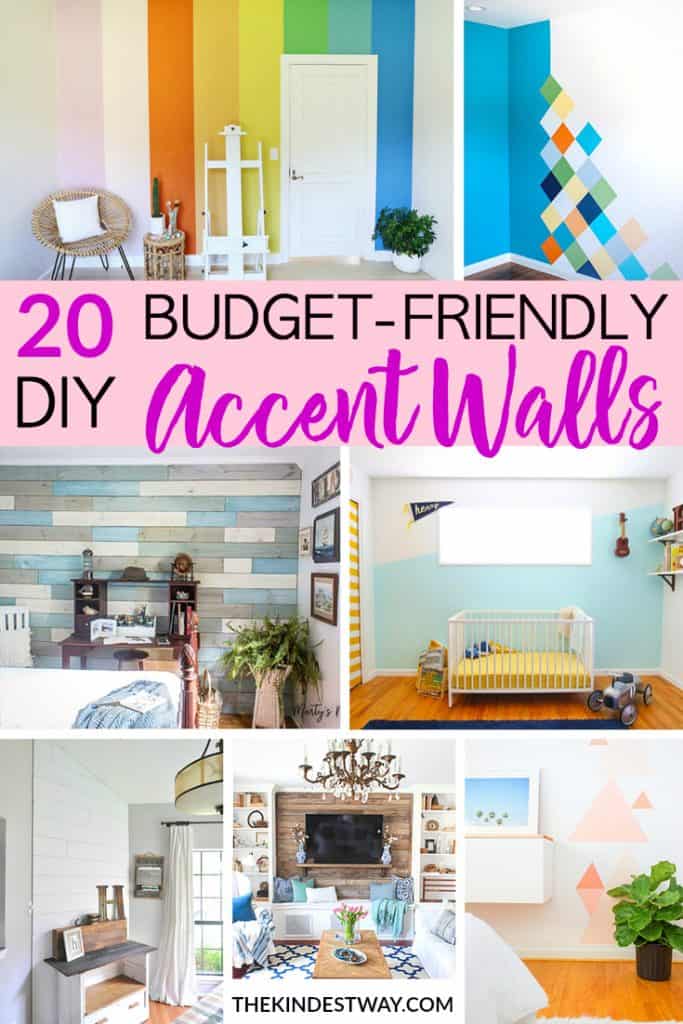 This geometric accent wall is such a fun way to brighten up a white bedroom. It allows the space to still have that clean and sophisticated feel, while giving it a playful feature. And the peach color featured in this DIY tutorial is just so dreamy…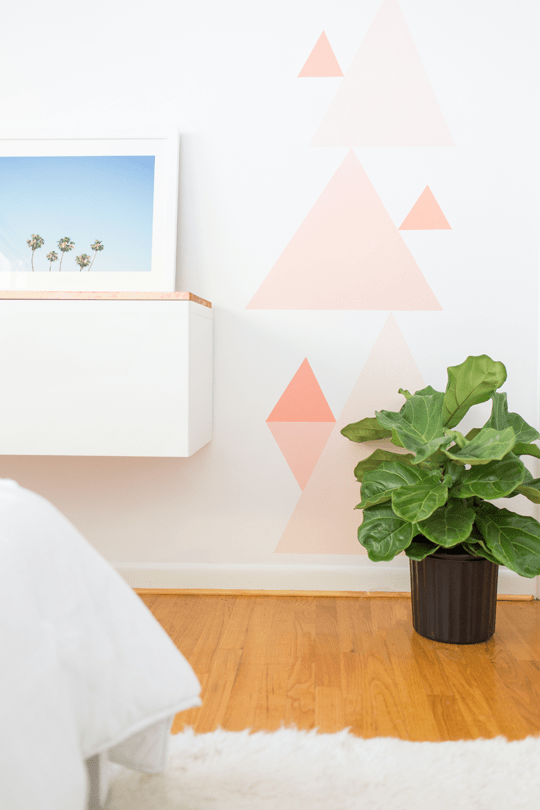 DIY Geometric Accent Wall by Sugar and Cloth
Looking to add a bit of rustic charm to your bedroom or living areas? This DIY plank wall will add interest, without overwhelming your space. You can colour it however you like to fit with your existing fixtures and fittings.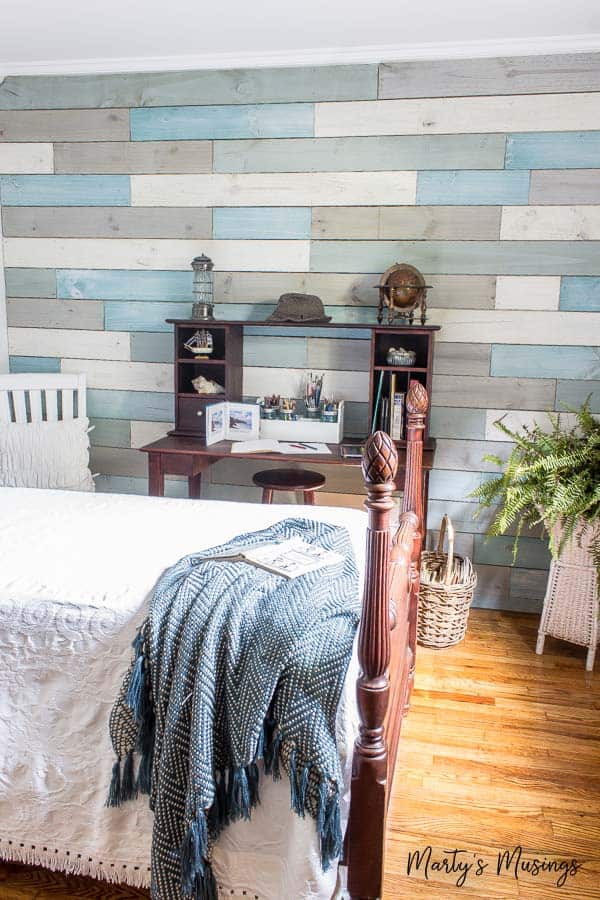 DIY Plank Wall by Martys Musings
If you've ever dreamed of adding a tribal element to your home, this geometric wall accent is for you. It's made out of vinyl, giving it that wow factor that will make it a real talking piece. Although it looks complicated, it's actually fairly easy to achieve with a bit of patience!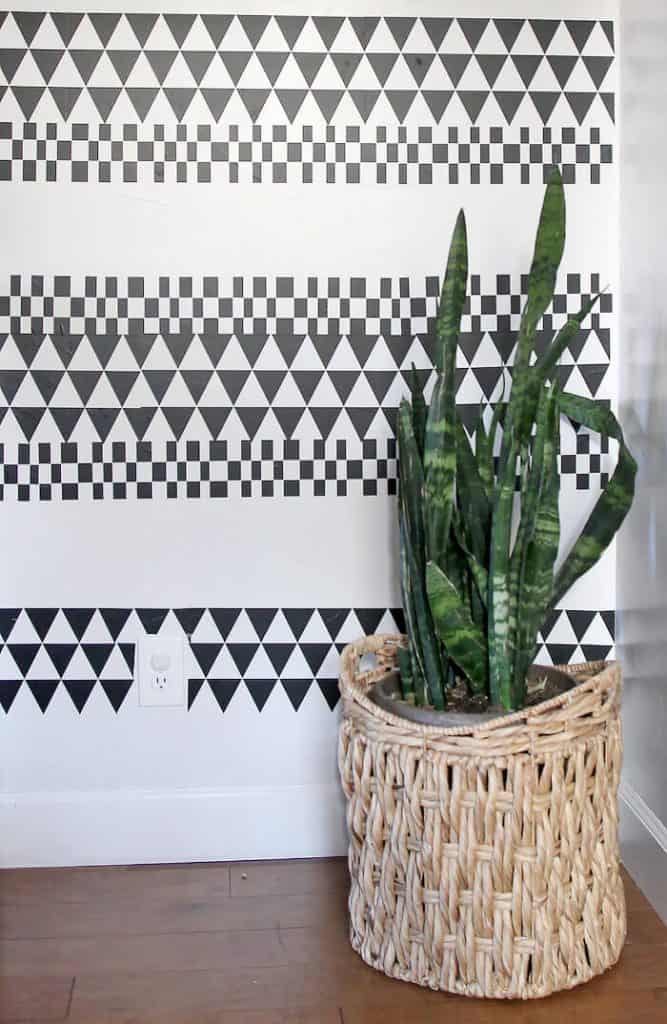 DIY Vinyl Geometric Accent Wall by Persia Lou
Kids love color, making this fun accent wall is perfect for a kids bedroom or playroom. It's super easy and cheap to create, and you can even get your kids involved!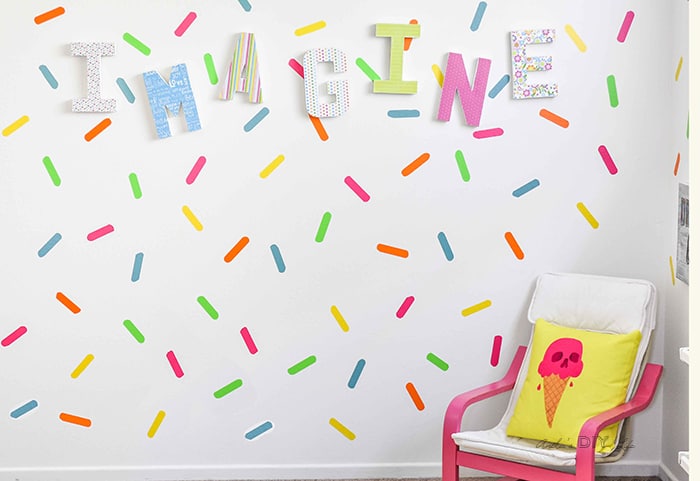 Colorful Playroom Accent Wall by Anikas DIY Life
I love the look of this brick veneer accent wall so much, I want to create one in my own home! It's just the right amount of rustic and retro, and it would give any room some depth and dimension.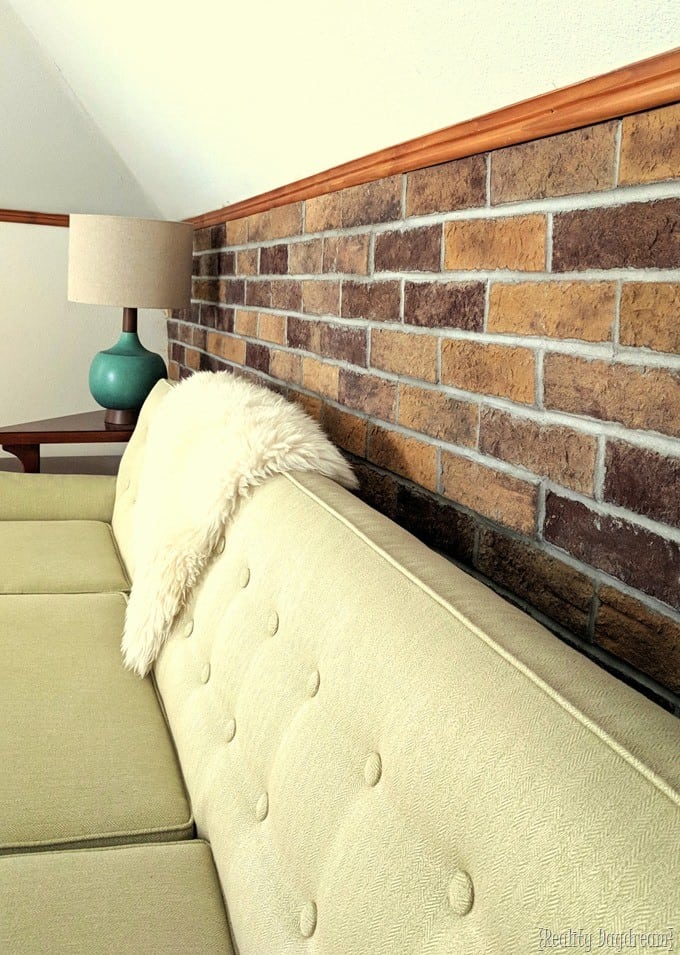 Brick Veneer Accent Wall by Reality Day Dream
Another great idea for a kids bedroom. This colorful accent wall doesn't look too childish – meaning your kids won't grow out of it! Mix up the colors to create an effect your children will love.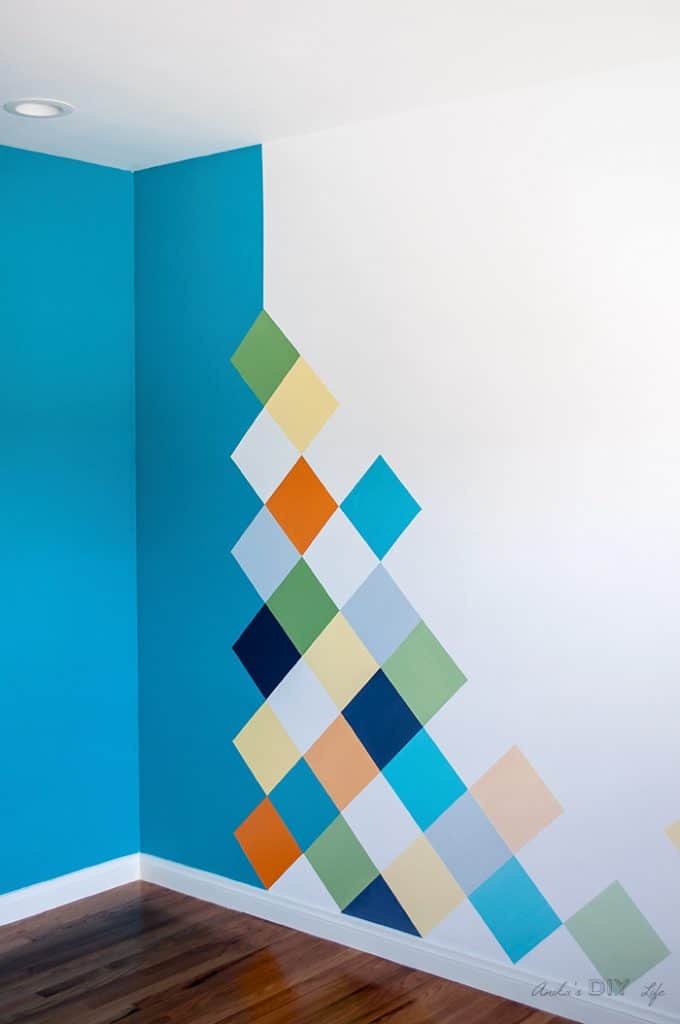 DIY Kids Room Accent Wall By Anikas DIY Life
When you see the effect painting one wall had on this bedroom you'll be brandishing a paintbrush in no time! Easy to do, and not too expensive to create, this painted wall will enhance any space.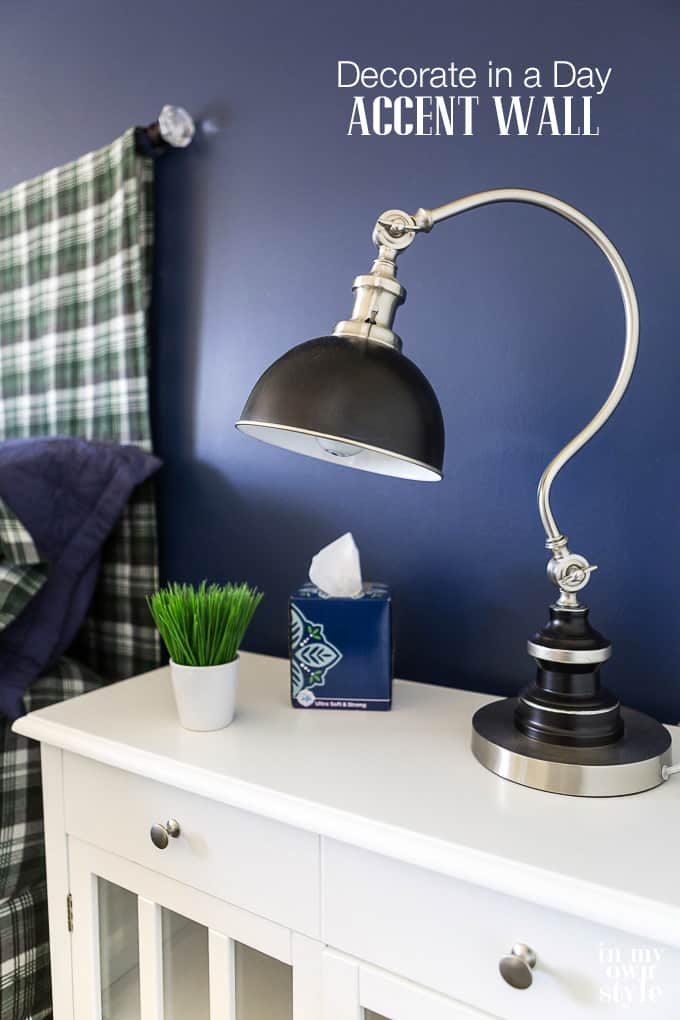 DIY Painted Accent Wall by In My Own Style
This accent wall couldn't be any simpler, or more cost-effective to create! All you need is some gold sharpie pens and a steady hand to create a wall that looks super sophisticated.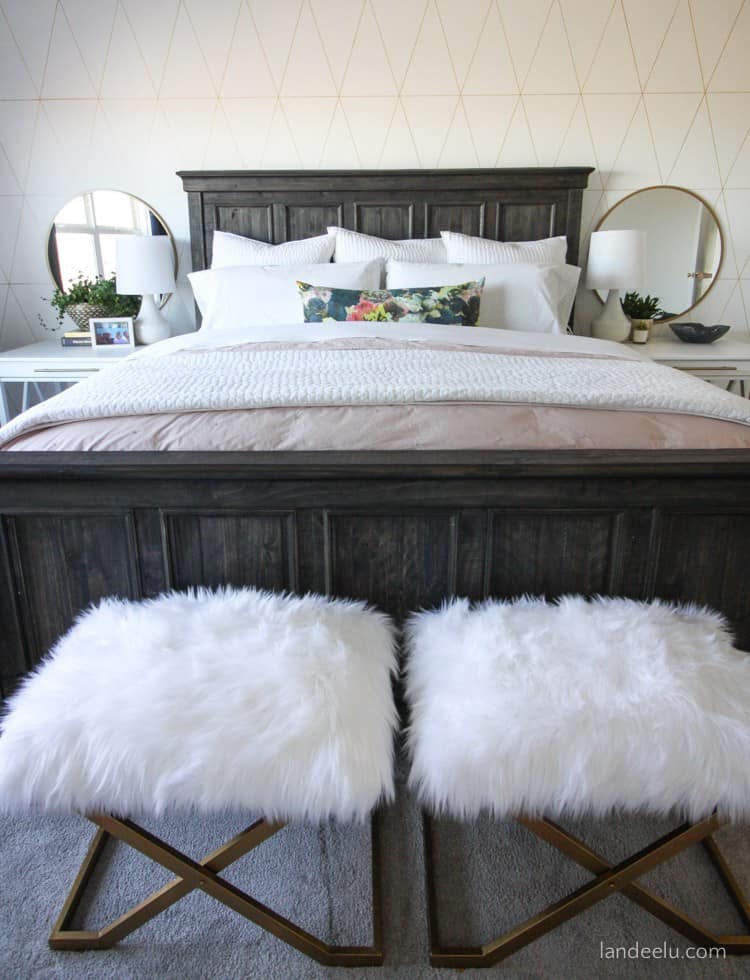 Gold Sharpie Paint Pen Wall by Landeesee Landeedo
This easy DIY geometric accent wall would look just as good in a bedroom as it would center stage in your living room! The pretty pastels will make you smile whenever you lay eyes on it.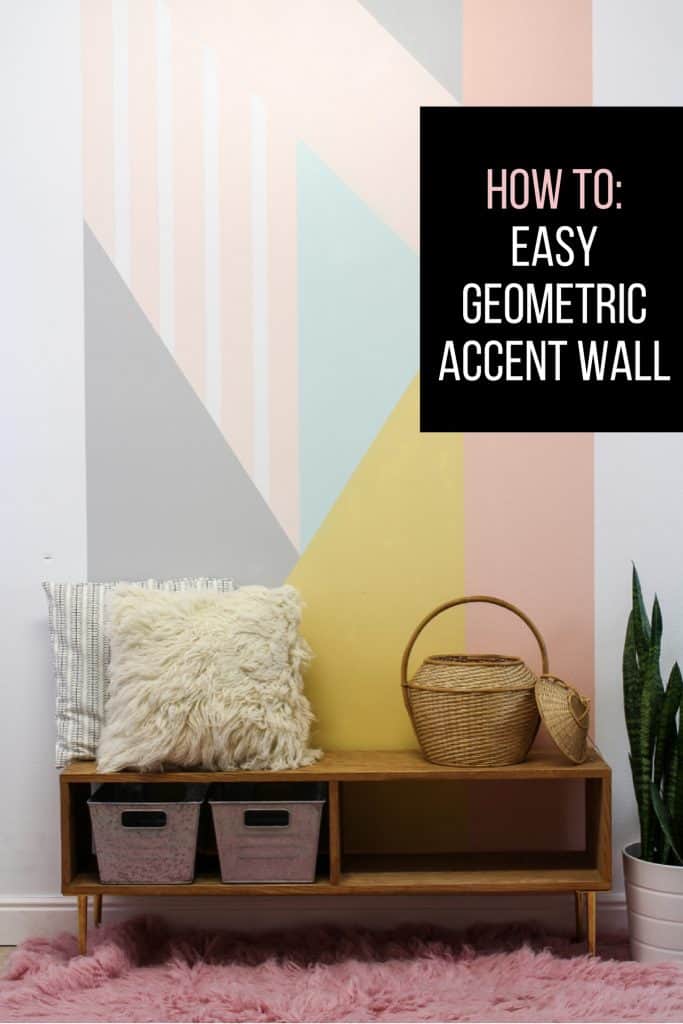 Easy DIY Geometric Wall by Hawthorne and Main
Rainbow stripes never get old, and when incorporated into a accent wall they will brighten up any home! Choose your color palette and get painting!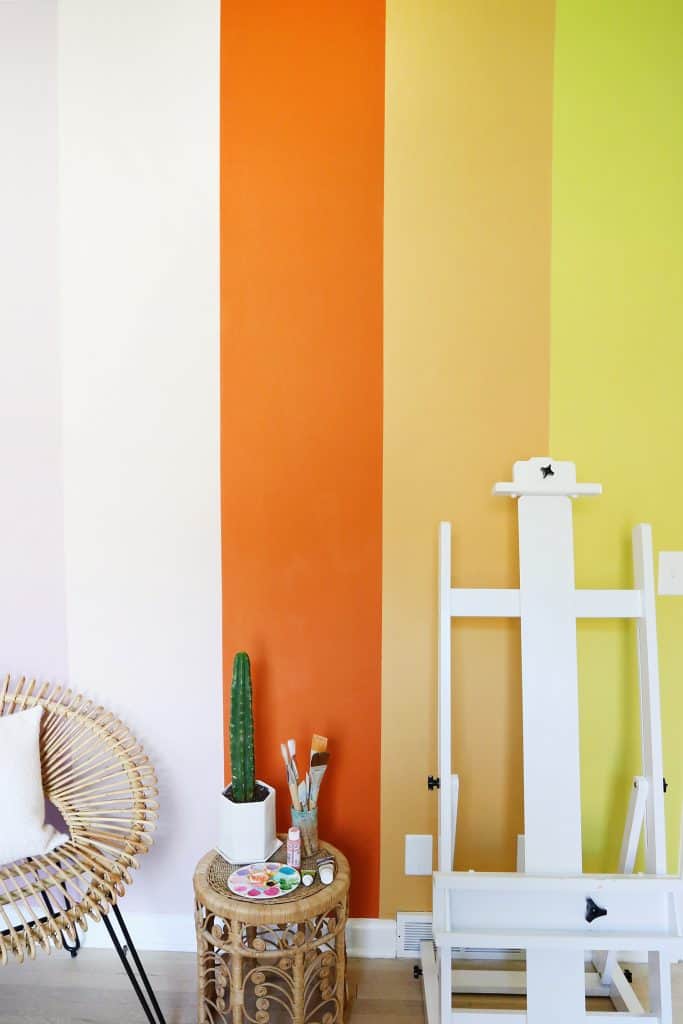 DIY Rainbow Accent Wall by A Beautiful Mess
A funky looking accent wall for less than $3? Yes please! This triangle accent wall is super easy to create and so affordable that anyone can create it in their home.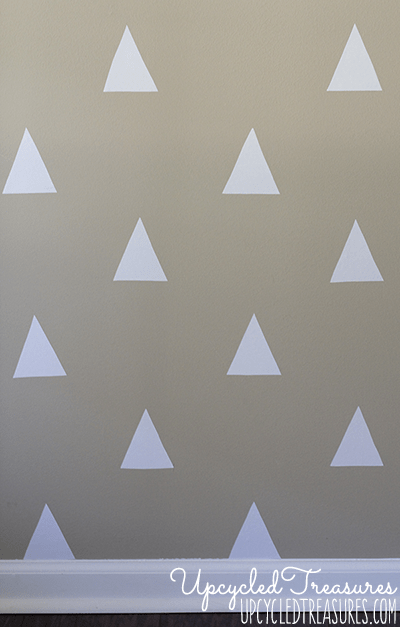 DIY Triangle Accent Wall by Mountain Modern Life
A black and blush geometric accent wall that looks sophisticated and expensive. Yet it surprisingly affordable to create! It'll take a little patience to create, but you'll adore the end product.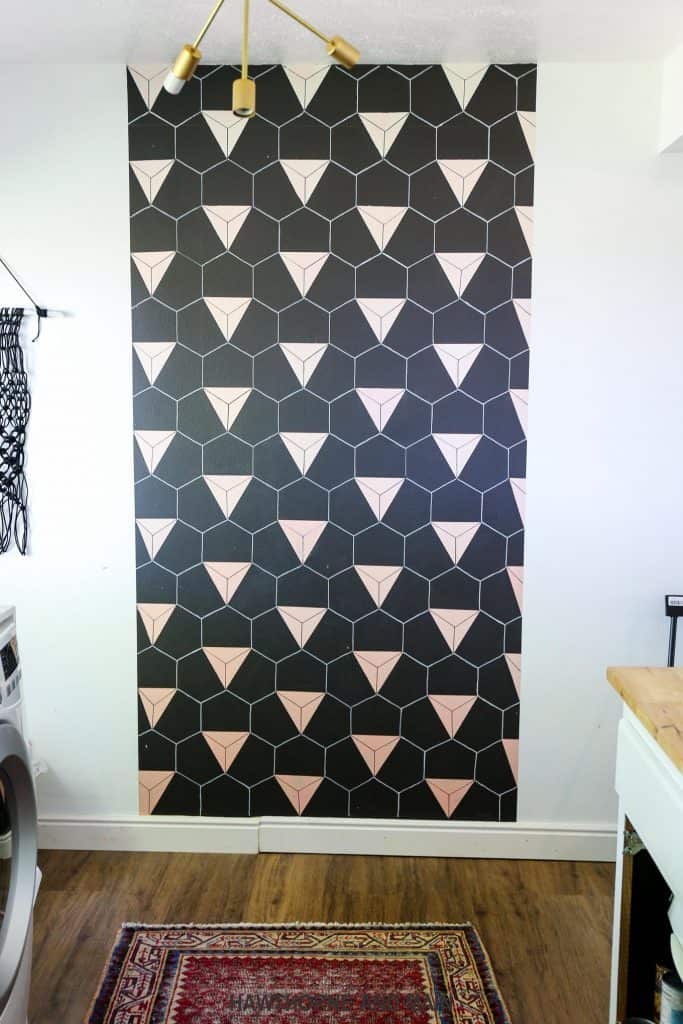 DIY Black and Brush Geometric Accent Wall by Hawthorne and Main
One of the easiest and quickest DIY accent wall ideas – this diamond accent wall creates an opulent effect. And all you need is paint and scotch tape!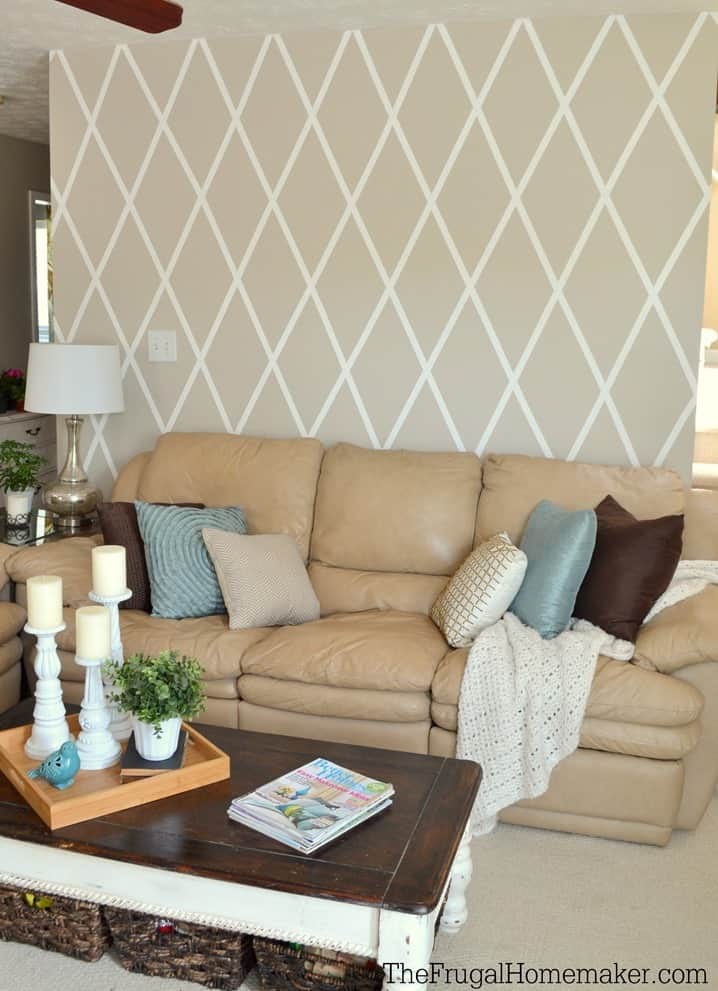 DIY Diamond Accent Wall by The Frugal Homemaker
What's easier than painting a feature wall? Painting half a wall! Paint on a diagonal and you'll create an interesting accent wall with a bit of interest.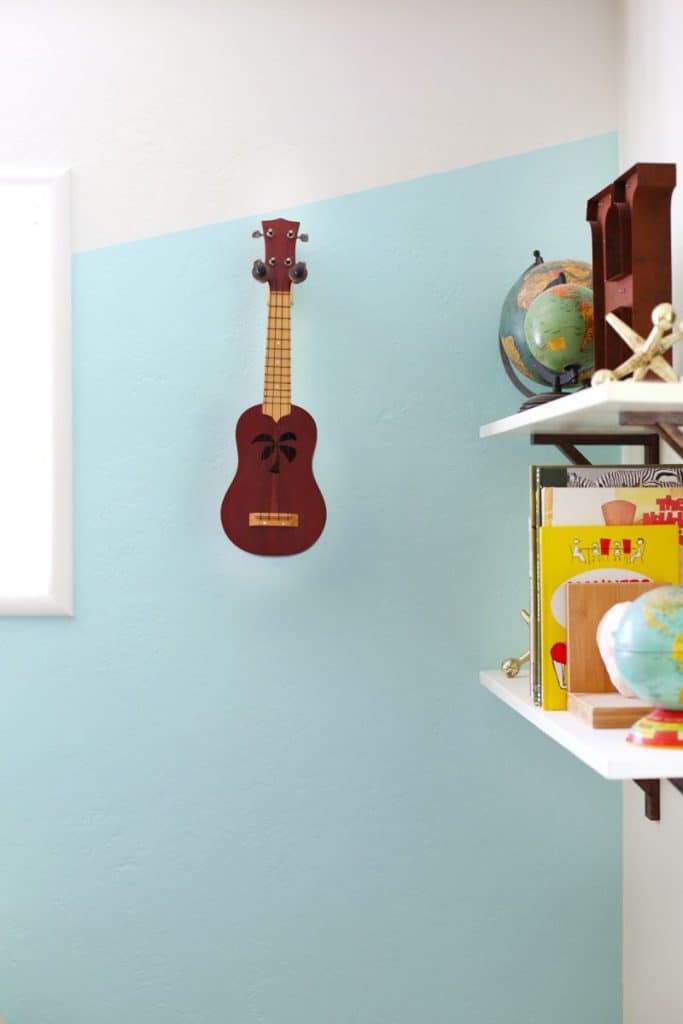 DIY Diagonal Painted Accent Wall by Lovely Indeed
Adding wood elements in a home helps to add a little interest to otherwise boring walls. This shiplap design is so simple and yet would add a whole lot of style to your home.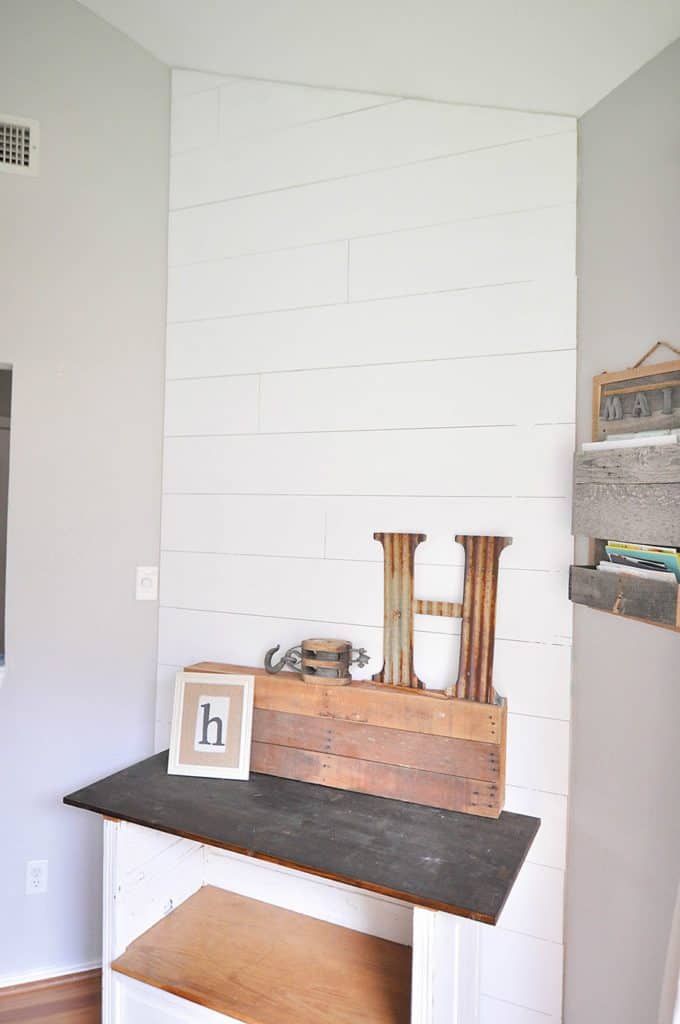 DIY Plank Accent Wall by Our Handcrafted Life
I love the romantic look and feel of this lace patterned accent wall. I think it'd be perfect for a dreamy bedroom or elegant lounge. And it's much easier to create than you'd think!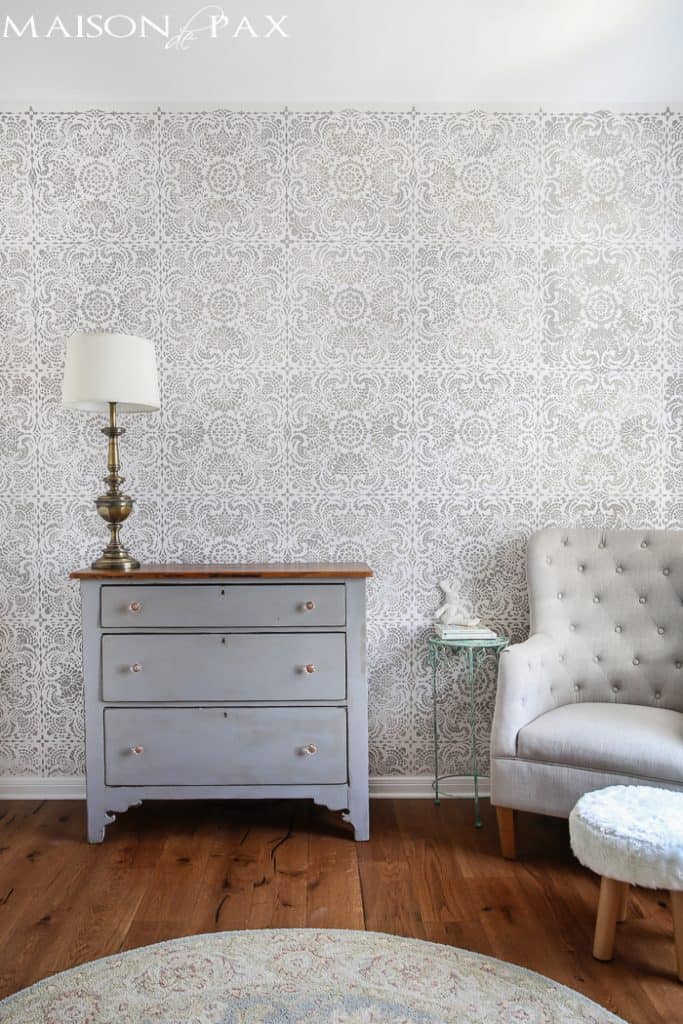 DIY Stencil Accent Wall by Maison de Pax
Rather than painting your whole room, make one wall stand out with a bold splash of color. Not only is it a budget-friendly way of redecorating, it adds a unique twist with oodles of style!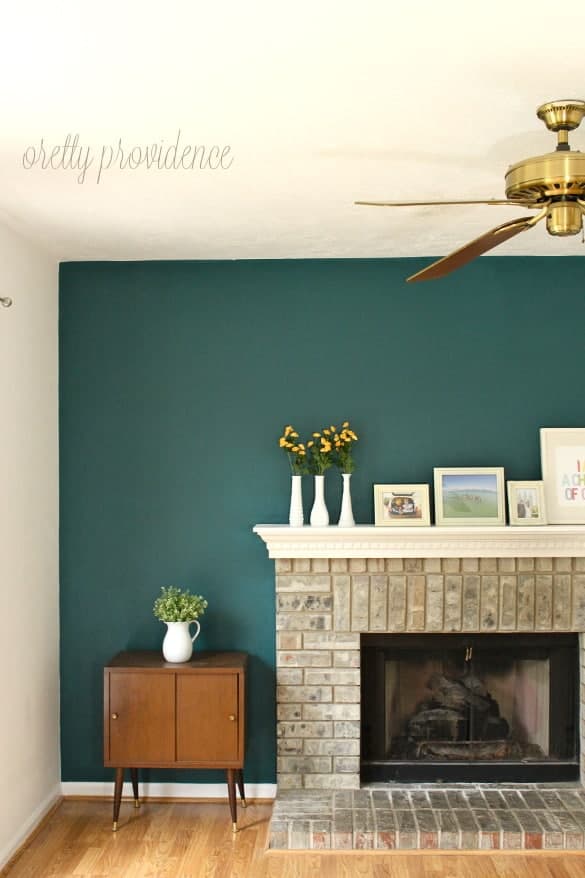 DIY Accent Wall for Beginners by Pretty Providence
I think this ombre colored scallop wall would be perfect in a baby or child's bedroom. It adds a beautiful touch to your walls and has a element of fun to it too.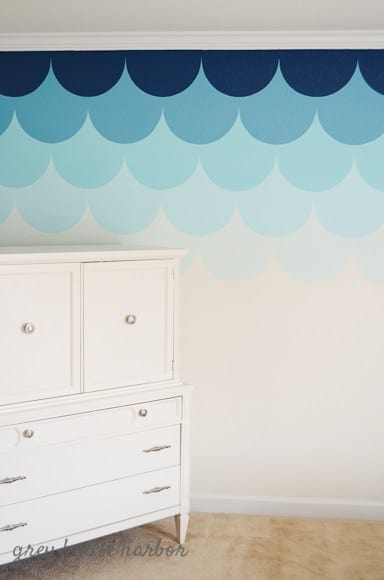 Ombre Scallop Wall by Grey House Harbor
For those who love rustic but live in a modern home, this DIY pallet accent wall is the perfect solution! It is a creative way to reuse wooden pallets, and it's a great cost-effective way to achieve a accent wall at a reduced cost.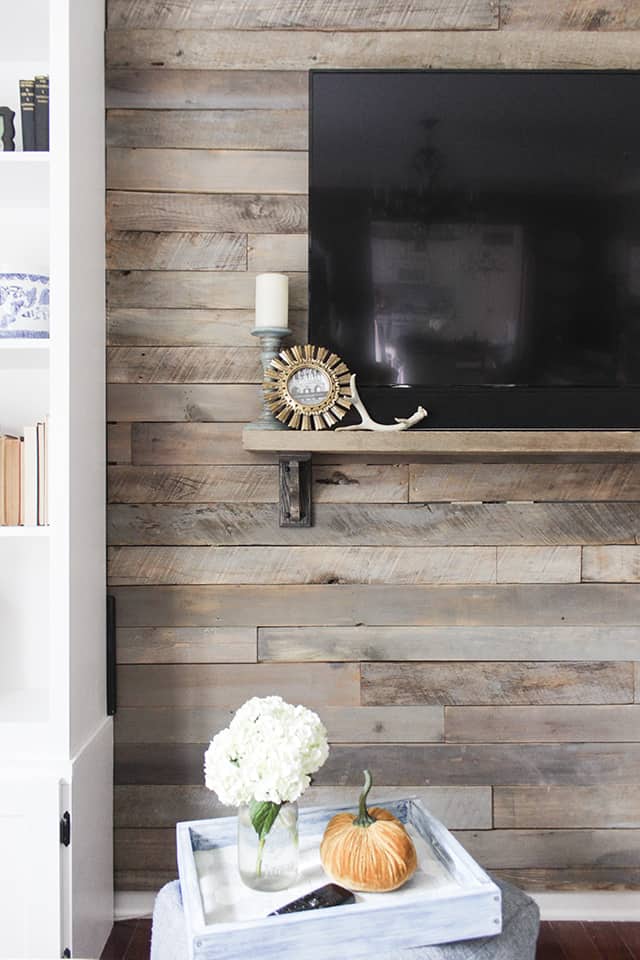 Pallet Accent Wall by Shades of Blue Interiors
If you love the idea of accent walls, but you live in a rented home, you may think it's just not an option for you. Well, think again! This renter-friendly accent wall is easy to remove, meaning you can create the effect you're longing for without annoying the landlord!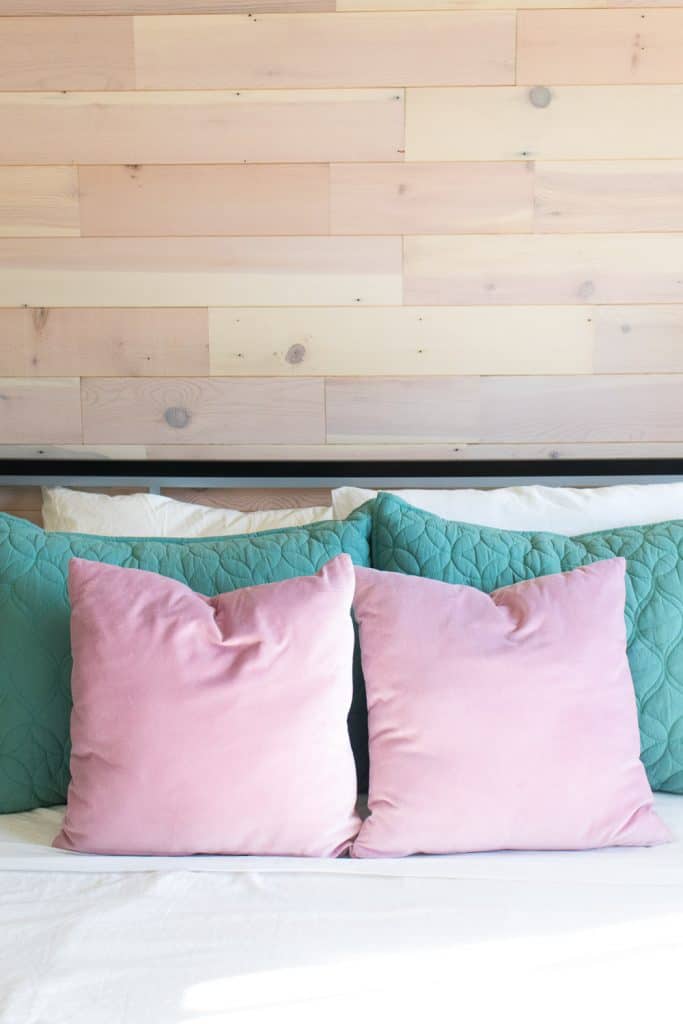 Renter-Friendly DIY Plank Accent Wall by Club Crafted
---