Being active is an important part of a healthy lifestyle. On a daily basis, it can be hard to fit in a workout around the daily grind of work, doing the school run, the chores, and all that other "life stuff" that gets in the way. Many times, that workout is done alone when the kids are asleep or may actually take away time that we could be spending as a family. It doesn't have to be that way. It can be possible to work out for a healthy lifestyle AND be able to spend time with your children. Here are a fouteen fun ways to workout with kids!
---
Ways to Workout With Your Kids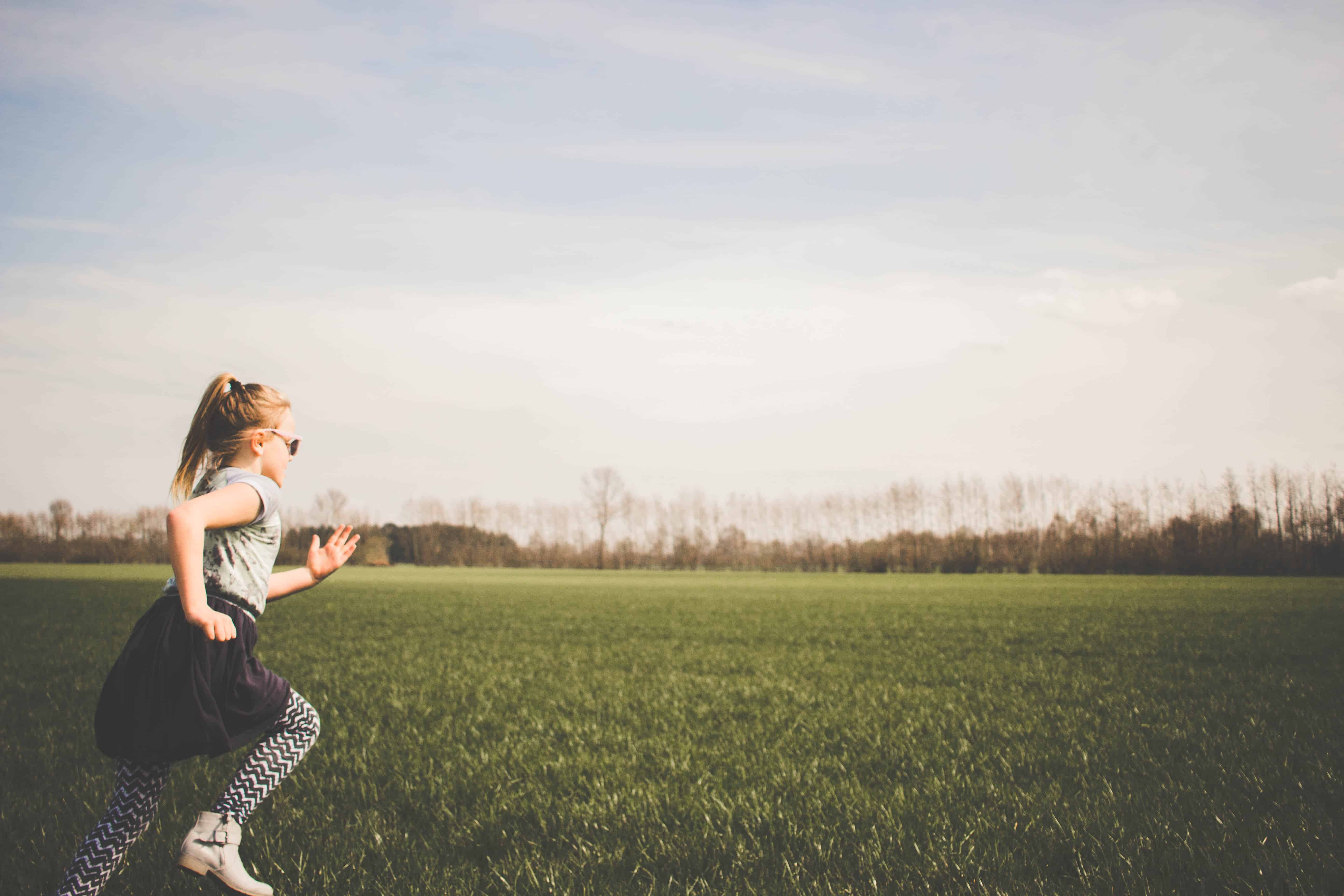 #1 Sprints.
Lace up those shoes, it's time for some good ol' sprints. Back and forth, up and down the street. Get those legs pumping. Who doesn't love a good run? Your kids will have a blast racing and running alongside you. What starts out as a workout can very quickly and easily turn into an innocent race full of laughter and fun!
#2 Hula Hoops.
Got a little one that's obsessed with hula hoops? This fun childhood pastime is also a great workout! Grab your own hula hoop and see who can keep the hoop spinning the longest. You'll both be in fits of laughter while your abs get in shape.
#3 Pushups.
Let's be real. Pushups can be the worst. That burning sensation in the arms – while we know it's building muscle -is enough to make you quit. Try having the kids join in to get your mind off the pushup pains. Have each of you see how many pushups you can do in 20 seconds, 30 seconds or over a longer duration. Then, have fun challenging one another. Can anyone do a hand-handed pushup? Or how about a pushup followed by a clap of the hands?
#4 Peddle time.
Kids of all ages love riding a bike – it doesn't even feel like a workout. Next time your little one wants to go for a peddle, grab your bike out too and join them in the fun. Like walking and hiking, it's a lot of fun to get outside for a bike ride as a family.
#5 Situps.
Doing situps can actually be quite a lot of fun. Each one of us does them differently and in our own way. Find out how your child prefers to do them as well and invite them to teach you their ways. Remember back to your childhood during PE when we had to do pushups and have someone else sit on our feet to hold us steady? Channel those memories and repurpose them to now. Get your little one giggling by having them sit on your feet to hold you from moving all over the place.
#6 Playground Circuit.
Next time you're at the playground with your kids, don't just be a spectator, challenge them to a circuit! Use all the equipment to make up a fun but challenging workout that you'll all enjoy. And you can warm up and cool down with a gentle lap around the park too.
#7 "Freeze" jumping jacks.
Get that body moving! "Freeze" jumping jacks is a fun game that incorporates jumping jacks with working out so nice and seamlessly. Get everyone in the jumping jack position. At the word "go", each one of you starts to do jumping jacks. Once you shout of the word "Freeze!", everyone pauses and stands statue still until you say "Go!" again. It's a hilarious way to workout while getting the giggles out and trying to follow directions. A fun twist on "Red Light/Green Light" where the only person who knows what is going to happen, is you.
#8 Yoga.
Ever since I started practising yoga at home I've had a mini workout buddy join me. I'm not sure what it is about yoga that kids love – whether it's the crazy positions we get into or the simple act of sharing a calm space together, but it's become one of the favourite parts of our day. Yoga also encourages good habits in your kids and teaches them calming techniques.
#9 Simon says Squats.
Squats! One can already feel the burn just by saying that word. The workout can be tedious but it's a great way to get in shape. Try to have some fun with this one. If you and your child are familiar with the game Simon Says, then start a fun version with your squats workout. "Simon says, hold you squat for 10 seconds" "Simon says, lower your squat a little more". Keep doing whatever "Simon," says to do, but be kind… those squats burn! Then, throw in a command that "Simon" didn't say to do such as, "Lift one leg in the air mid-squat." Whoever did that command, is out because "Simon" didn't say to do it.
#10 Hiking.
Who doesn't love getting out in nature for an invigorating hike? A perfect chance to get some quality family time in with your child, while also working out. Take a stroll in the park, or find an awesome new trail to see the sites together. Kids naturally love to explore and discover when they're out walking – and you should join in the fun. Climbing trees or playing hide and seek between the trunks can be a great workout too!
#11 Swimming.
I don't know about you, but I used to love swimming as a child. But as a grownup, it can seem too hard to have to get changed into togs and get wet when we really don't feel like it – especially in winter! It's worth the effort though as swimming with your child can make the experience a whole lot more enjoyable when you see how much they love it. Race each other down the pool, or see who can do the funniest strokes. If your children are too small to swim, you can teach them! And while you're walking up and down holding them and encouraging them, you'll still be getting a workout walking with the resistance of water.
#12 Shoot some hoops.
Running up and down the court, shooting some hoops is an awesome workout. Having your child join you to help with your game? Even better. Need a teammate to work on some of those assists, or someone to play a little bit of defense on you? Burn those calories and have fun enjoying some teamwork at the same time.
#13 Train for a 5K.
You may be surprised that your children love running and training just as much as you do. All you have to do is ask them! As you train and prepare for your race, ask them if they would like to join in the workouts. Even better? Ask them if they want to be your race buddy. Having an awesome event and experience that you can share with your child is priceless!
#14 Leg lifts.
This one can be super fun, as long as you are safe! Instead of using weights to lift with your legs, why not try a classic game of airplane with your little one? It's like you aren't even working out! Lay on your back, and have your child put his/her stomach on your feet to then have you lift them ever so slightly in the air. Be careful and don't overdo it. Safety always comes first. By doing this, you are playing together and working those legs!
---
Don't allow your workout to become mundane and lonely. Add some fun by having your children join in too. Try some of the ways to workout with kids listed above or let them create a fun and funky workout for you! Above all, be safe, have fun and enjoy the bonding moments and memories created!
Liked this? Pin it!