Whip up this smooth and sweetly flavored homemade blueberry sorbet for a treat. This blueberry dessert recipe is one that will be the perfect dessert to serve up on a hot day. A sugar-free sorbet recipe that needs just a handful of ingredients to make.
Nothing beats a homemade sugar free sorbet recipe in my books. And when you add in blueberries you got my attention front and center. If you have not tried a blueberry sorbet before, it is something you need to add this recipe to your repertoire!
Whether you snagged some fresh blueberries from your garden or bought extra at the store while they were on sale. Skip the muffins and make my blueberry sorbet next time!
---
Homemade Blueberry Sugar-Free Sorbet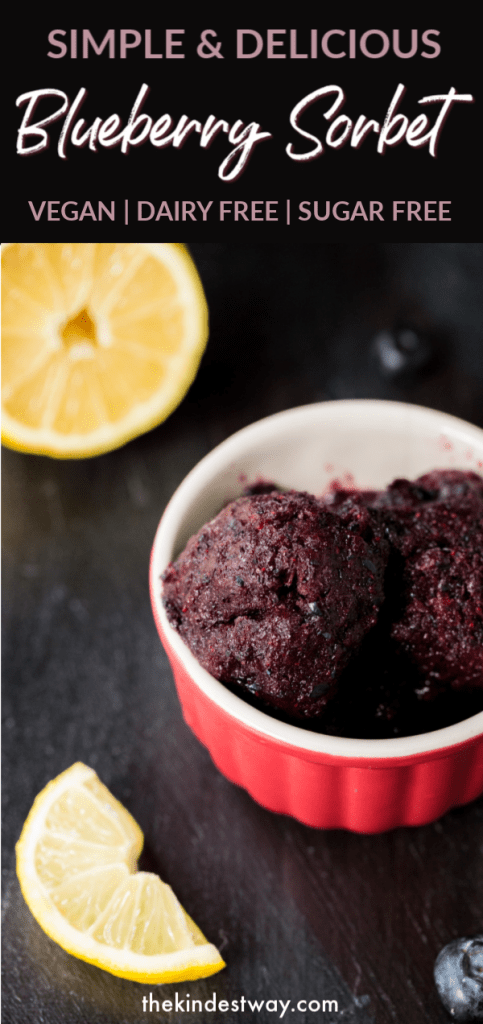 I use my Vitamix to blend up my sorbet, so it gives it the ultimate silky smooth texture so that as you pour it into your ice cream churn, you get the most indulgent smooth finish. You might even call this a blueberry gelato recipe if you will. Trust me, the silky smooth and brightly flavored sorbet will blow your taste buds out of the water.
How Long Does It Take To Freeze Blueberry Sorbet?
It takes around one hour to harden up once you put it in the freezer. You might go a little bit longer to reach the texture you want. When it is ready then grab an ice cream scoop and start serving it up.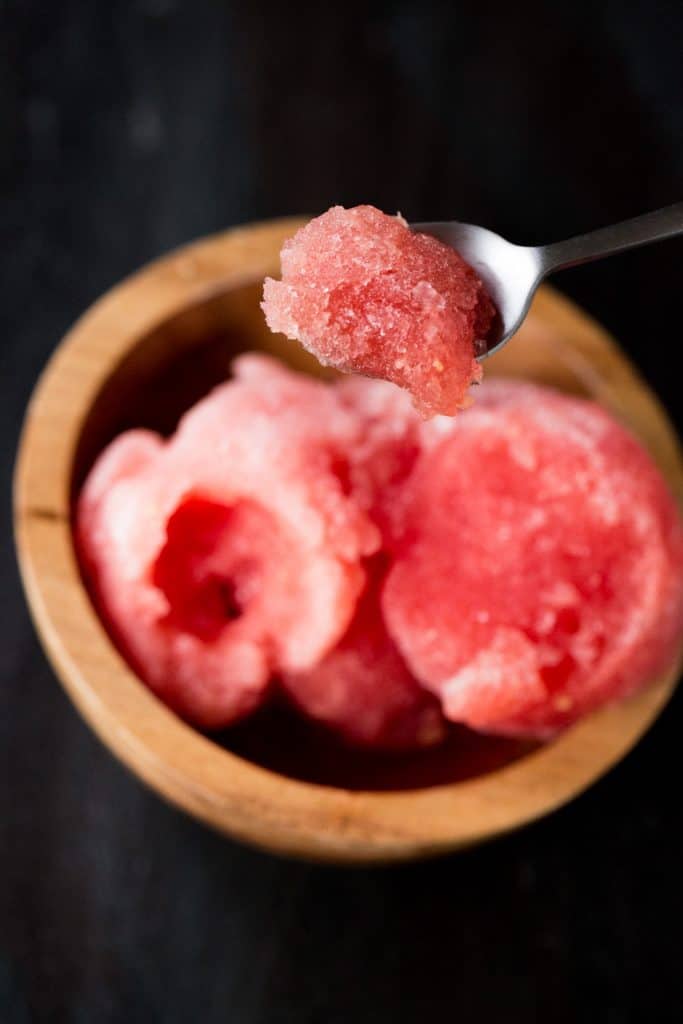 Can I Make A Sorbet With Frozen Fruit?
Because you are using an ice cream churn, you have the option for fresh or frozen fruit. I find that sometimes our supermarket doesn't have the best fresh blueberries and I have had to reach in the freezer section. Depending on the season and what you have available, you can use frozen blueberries in a pinch.
I do find that fresh offer a slight variance in flavor that I personally prefer, but the choice is yours.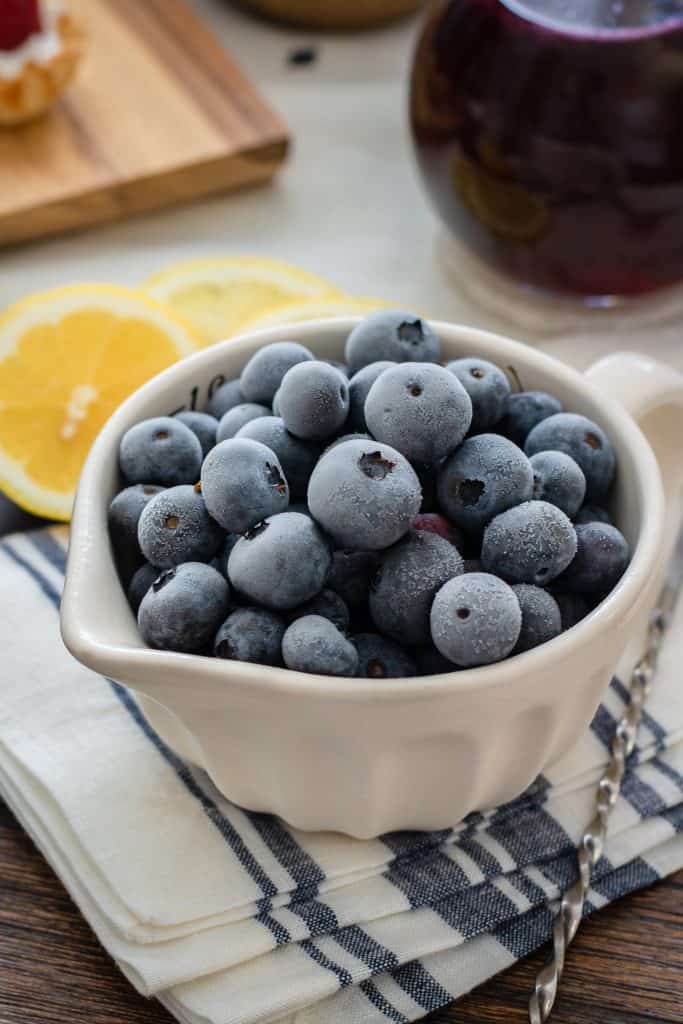 How Long Does Homemade Sorbet Last?
Homemade sorbet can last a long time in the freezer. If your freezer is at 0 degrees F. you can freeze your sorbet up to 2 to 4 months. Make sure to store it properly in an airtight container, otherwise, it may not last as long.
How to Make Homemade Blueberry Sorbet
Start by giving your fresh blueberries a good rinse under cold water.
Add all your ingredients into your Vitamix blender and blend it up until it is a nice and creamy texture.
Grab your ice cream maker and pour the mixture in, and select the proper settings to your manufacturer's directions.
Then pour into a freezer friendly container and freeze for around one hour or until it firms up.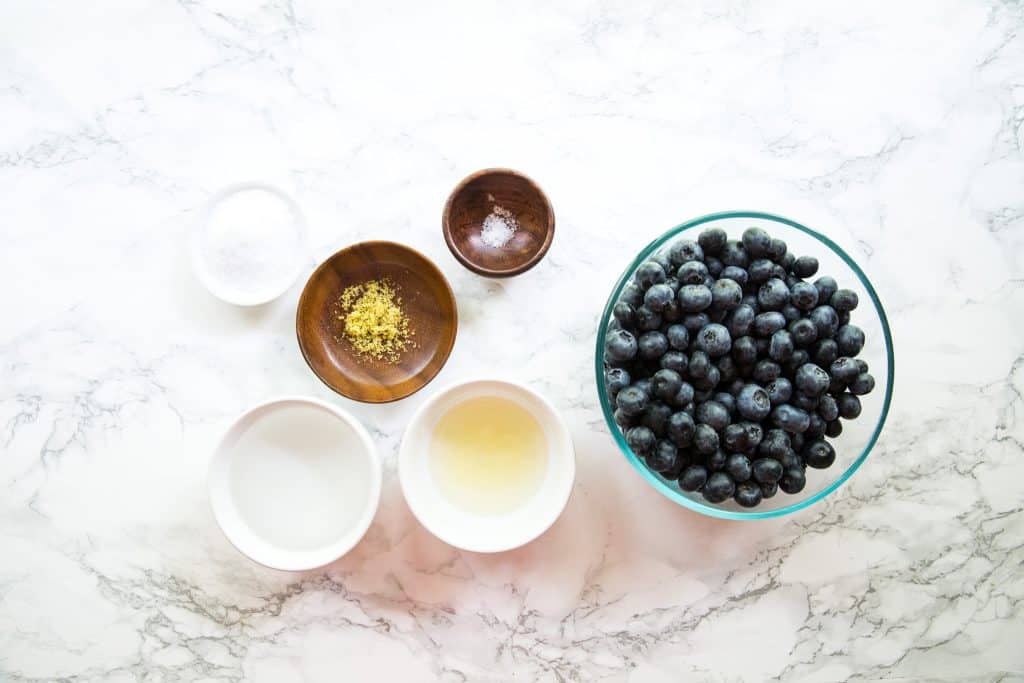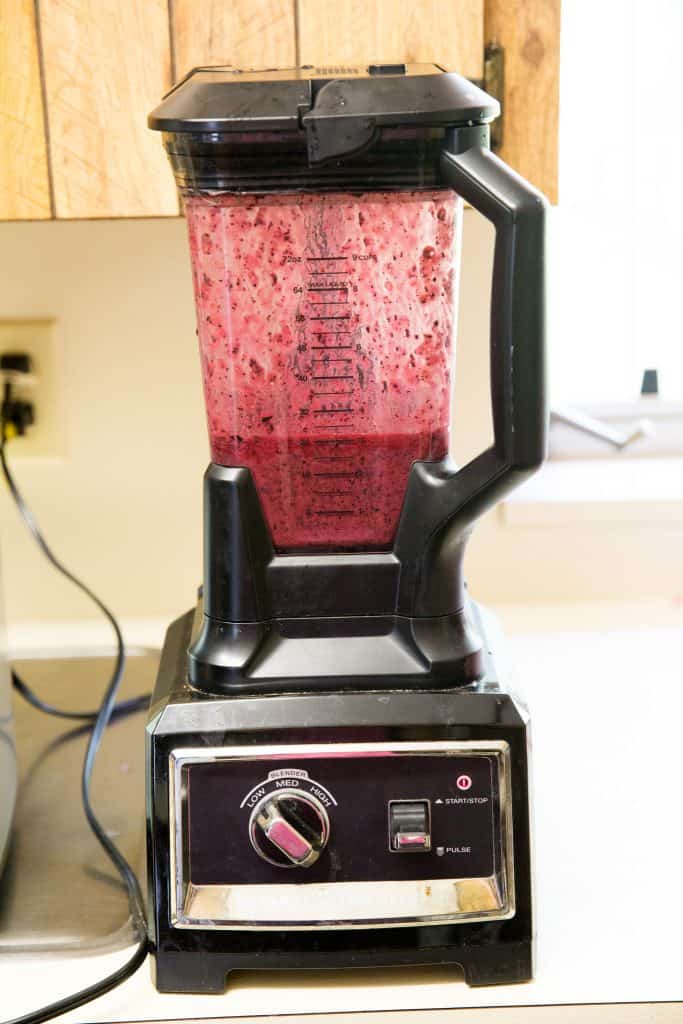 How to Make Blueberry Sorbet Without an Ice Cream Maker
If you do not have an ice cream maker, that is okay! Just put in a blender like directions state, and then place in a freezer friendly container and freeze for around 2 hours or until it firms up.
Is Blueberry Sorbet Vegan?
My recipe is a vegan blueberry sorbet recipe. I use minimal ingredients and I use xylitol to sweeten vs honey. So yes, this is a vegan-friendly recipe.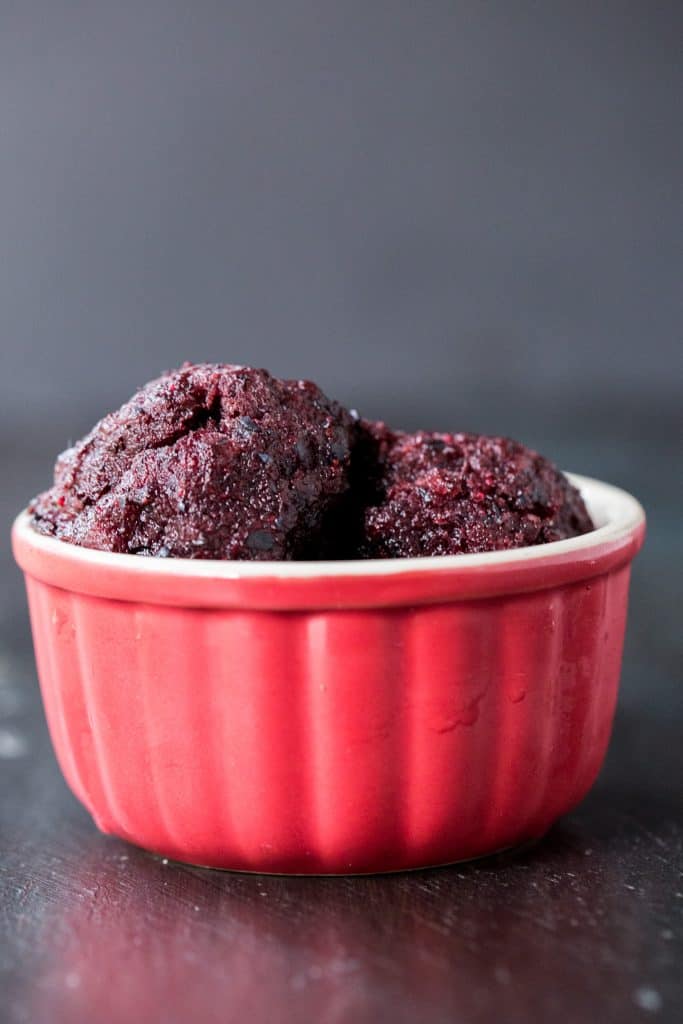 What is the Difference Between Ice Cream and Sorbet?
The biggest difference you will find between ice cream and sorbet are the ingredients they both use. Ice cream consists of dairy, while a sorbet uses fruit. Both offer a creamy and silky texture, but a sorbet tends to be more 'icy' in texture.
What Is Sorbet Made Out Of?
Sorbet is made using fruit puree or even fruit juice and water. Some recipes will use an egg as a stabilizer, but most are just fruit, water, and a few other simple ingredients.
This blueberry sorbet is so simple to prepare, and it will win over a crowd or your family. Give it a try for a cool down treat and let me know how you guys like it!
Blueberry Sorbet Recipe with Xylitol
This blueberry sorbet is quick and easy to whip up and can be made with or without an ice cream maker… Just blend, churn and freeze!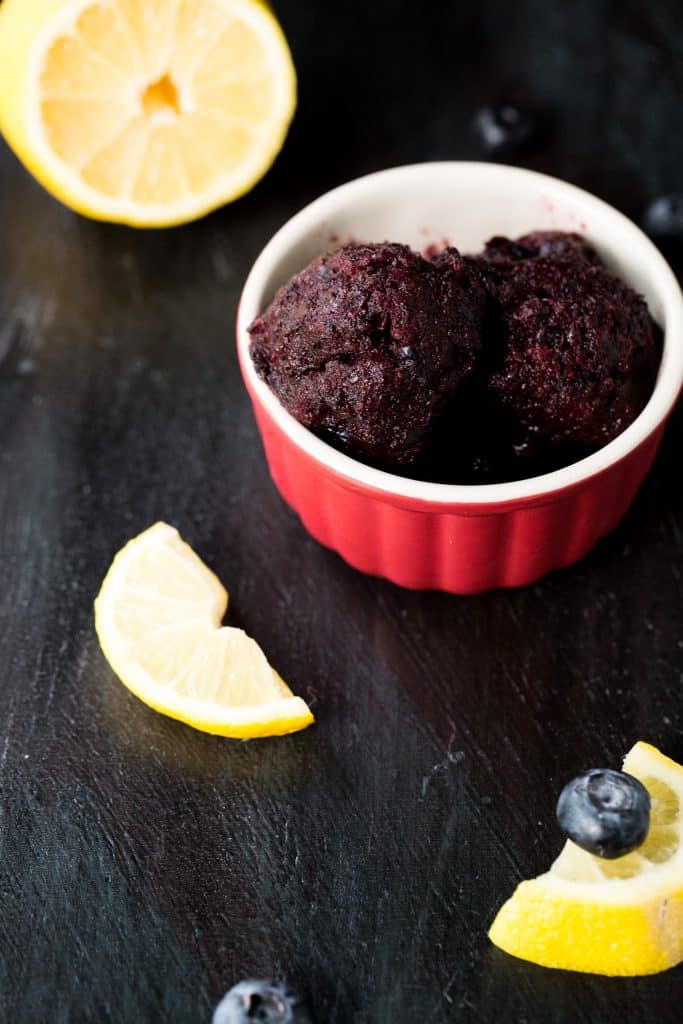 Blueberry Lemon Sorbet
Delicious and easy vegan-friendly sorbet recipe that everyone in the family will love!
Total Time
1 hour
5 minutes
Ingredients
3 cups of blueberries
1 tsp lemon zest
1/4 cup lemon juice
3 tbsp. xylitol
1/2 cup water
Pinch of salt
Instructions
Wash blueberries.
Place all ingredients into blender.
Blend all ingredients.
Add all ingredients to an ice cream maker. Place into churn and blend according to manufacturers directions.
Place into freezer for approx. 1 hour to firm up.
Notes
If you don't have an ice cream maker you can also blend for a little longer, and put into a freezer safe bowl before placing into freezer for approx. 2 hours
Recommended Products
As an Amazon Associate and member of other affiliate programs, I earn from qualifying purchases.