Single cup coffee makers come in all sorts of shapes, sizes, colors, and features. With so many options, it's good to have a clear picture in mind of what your single serve coffee maker needs are. Below we have listed 7 points you should look at when deciding on the best single serve coffee maker for your home or office.
---
Choosing the best single cup coffee maker
1. What sort of coffee drinks do I want?
This is a super important first question, as many single cup coffee makers can only make certain types of coffee. So think about what you want from your next coffee maker.
Do you like a filter/brewed style of coffee?
Are you more of an espresso drinker?
Bit of a fan of the milky, flavored coffee drinks?
Do you want the option to drink tea or hot chocolate from your machine too?
Decide what type of drinks you are most keen on, and write that down as your number one consideration.
2. How many cups of coffee do I normally drink?
Do you rarely pull the coffee maker out? Maybe just for entertaining guests? Or are you a huge coffee addict – that needs more caffeine than food?
Some single cup coffee brewers have water reservoirs, some do not, some you can even plumb into the mains water. If you need multiple coffees in quick succession, go for a machine with a big water reservoir.
As a few single serve coffee makers can only make one cup of coffee before you need to refill. And that can get tedious quickly!
If you have a large family or drink a lot of coffee – maybe look at a model that can be plumbed into the water mains. This means you'll never have to fill your coffee machine with water again, and you can enjoy endless coffee on demand!
3. How much space do I have for my new single cup coffee brewer?
Looking to get a single serve coffee maker for your boat, dorm room or small kitchen? You'll be after a good space saver coffee maker. If however, you need a coffee machine for your Brady Bunch-sized family or office tea room – you may need something a little larger!
You can buy tiny sized, ultra-portable single cup coffee brewers – like the Keurig B30 Mini coffee maker.
Some of the commercial grade coffee makers are pretty big, but built to last!
Alternatively, several companies make coffee makers that can be installed in the wall or under the counter to save on space even further!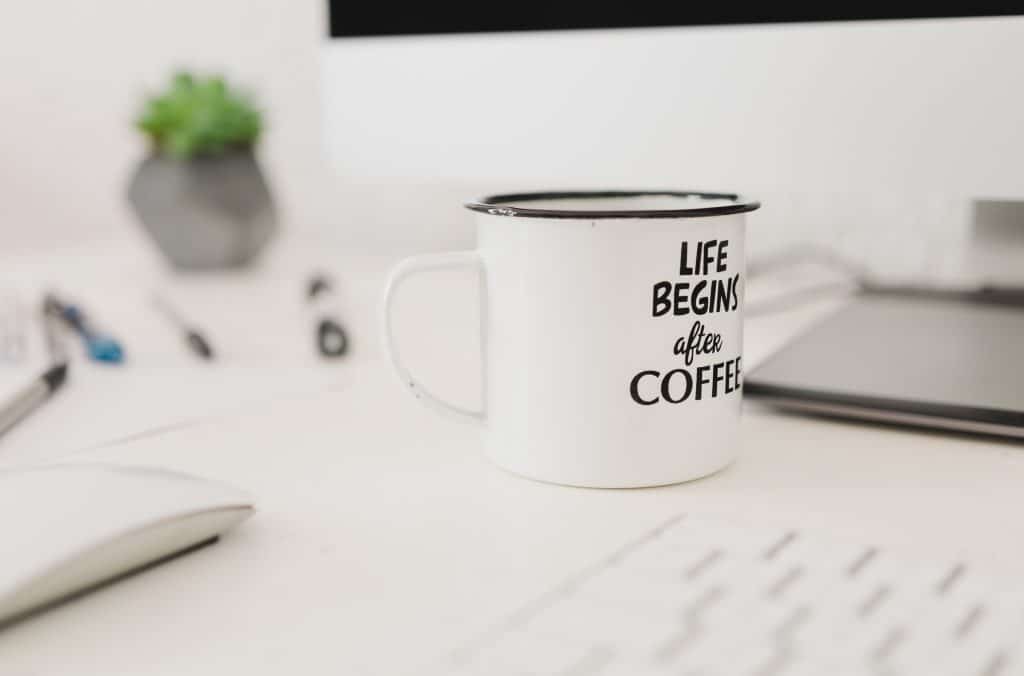 4. What sort of budget do I have for a single cup coffee maker?
Are you a Bill Gates or a Bill No-Gates? Poverty stricken student in need of a late night caffeine fix or are you after an extra coffee brewer for your summer home in the mountains?
Be sure to check some of the larger online stores for savings, or save your money until the big sale days like Black Friday.
Cheapest isn't always the best! Spend a little more and buy quality so you'll have a machine that lasts.
Speaking of quality, try to find a UL commercial rated coffee maker if you can – these machines are definitely built to last.
5. How much money am I willing to spend on coffee?
So you've got the machine you want in mind… but how much is the coffee going to cost you? Coffee pods are not only bad for the environment (unless you buy eco-friendly podseco-friendly pods), they can also be unforgiving on your wallet. They might only be 50 cents a pop, but this can add up pretty quick. A lot of people I know get hooked on using two coffee pods per cup of coffee, to give them that extra kick! This, of course, will double your coffee pods budget…
Buying refillable pods – like these Keurig k cups ones – is a good way to try pod coffee machines, while keeping costs down. And you can still grind your own coffee!
Set yourself a coffee budget, and try stick to it. A shiny new toy in your kitchen can easily become a financial burden if not used thoughtfully!
6. Read single cup coffee maker reviews.
Self-explanatory this one I guess… But many people walk into their local shop or jump online, and buy the first cool looking pod coffee maker they see. Do your research! Look at single cup coffee maker reviews, and you'll soon get a feel for which models people find to be the best coffee makers.
7. Check the single serve coffee maker ratings.
Many coffee maker review sites have coffee maker ratings posted each coffee machine. These are a great quick way to see how people rate them, and also how many people have rated them. No point buying a 5 star rated machine if only one person thinks its 5-star… Go for machines that have been reviewed or rated by lots of people. Safety in numbers… you know?
---
These 7 points should help you choose the very best single cup coffee maker for your needs. Take your time, do your research, follow these points and enjoy the variety of the single cup coffee maker world.
Pin this for later!