When it comes to living sustainably, beginning at home is the best place to start. You have the ability to make an impact on so many areas of your own life, from your diet to your wardrobe, just by making more conscious decisions and doing a little research. However, if you're ready to expand your sustainable living efforts beyond your own household, you might want to consider ways you can help your community become more sustainable and environmentally friendly. Not sure where to begin? Here are a few ways you can promote sustainable living in your community.
---
How to Help Your Community Become More Sustainable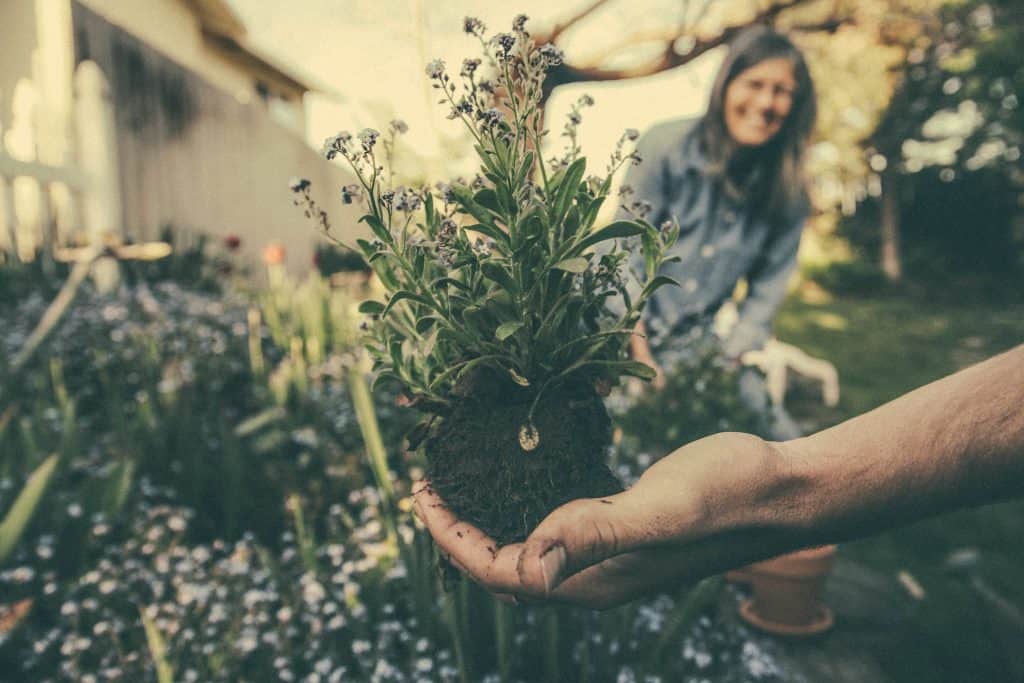 #1 Start a compost pile.
Composting your leftover food, newspaper, and yard waste can be an excellent way to keep your community green. By composting, you keep easily-degradable materials out of the trash pile and instead return them to the soil in the form of healthy nutrients. While a compost pile can be a worthwhile endeavor even for your own family, do a little research before you begin and see if you can get support from a few friends and neighbors before you start for the best chance of success.
#2 Support local restaurants.
Spend your money where it matters. Do your research before dining out and see if you can find restaurants and other small businesses that source their ingredients locally. Restaurants that purchase their products from local farms can sometimes cost a little more than their counterparts, but you'll sleep easier knowing you've given back to your community and promoted sustainable living.
#3 Volunteer!
Spending time volunteering in your community can be a great way to move toward a more sustainable environment. See what organized volunteer opportunities exist in your area, or set off on your own and collect litter from a nearby park or trail. Beautify your neighborhood by planting bee-friendly flowers wherever you're allowed to enhance open spaces.
#4 Encourage travel by bike.
If you're running a local errand and don't have to travel far, why not ride your bike? Unlike driving, biking releases no emissions into our environment and does no lasting damage. To encourage your community to embrace biking as a means of transportation, see what you can do to make riding your bike easier or more fun. Start a community bike night and coordinate a weekly themed ride around your block, or campaign your local government to designate bike lanes on busy roads.
#5 Sign up for a CSA.
Community supported agriculture – commonly known as a CSA – can be a great way to support sustainable efforts in your local community. To participate in a CSA, you'll pay upfront for a growing season's worth of fresh fruits and veggies from a local farm. Your goods are usually delivered or available for pickup on a weekly basis. You'll be delighted by the variety of fresh ingredients you'll receive each week to nourish your family, and you'll feel good knowing you've done your part to support a local business initiative.
#6 Encourage local businesses to install electric car chargers.
Electric cars have grown in popularity in the last few years as they've become increasingly affordable and capable of traveling longer distances without needing a charge. Whether your community has fully embraced this new, clean means of travel or it's struggling to take hold, making charging stations readily available can be a great way to encourage folks to make the change. Knowing they'll be able to easily recharge their vehicles will alleviate one of the biggest concerns of potential electric car-buyers and may increase adoption within your community.
---
Creating change throughout your community can be hard work, but it can be incredibly fulfilling to make an impact and help your friends and neighbors embrace a greener lifestyle. Have you taken any steps to make your neighborhood or town more sustainable, or do you have any ideas around ways you could improve your area? Let me know by leaving a comment!
Pin this for later!