Are you on the hunt for some Live Edge furniture projects? If so, you are in luck! I have 20 live edge furniture projects below waiting for you to get started. Live edge projects are very popular and in style right now. It is where at least one edge is a natural edge or plane of the wood. It can really give you that riff and a bit of contrast in a room, and be absolutely stunning. Below are a few projects you might want to try and incorporate into your home. 
---
DIY Live Edge Wood Furniture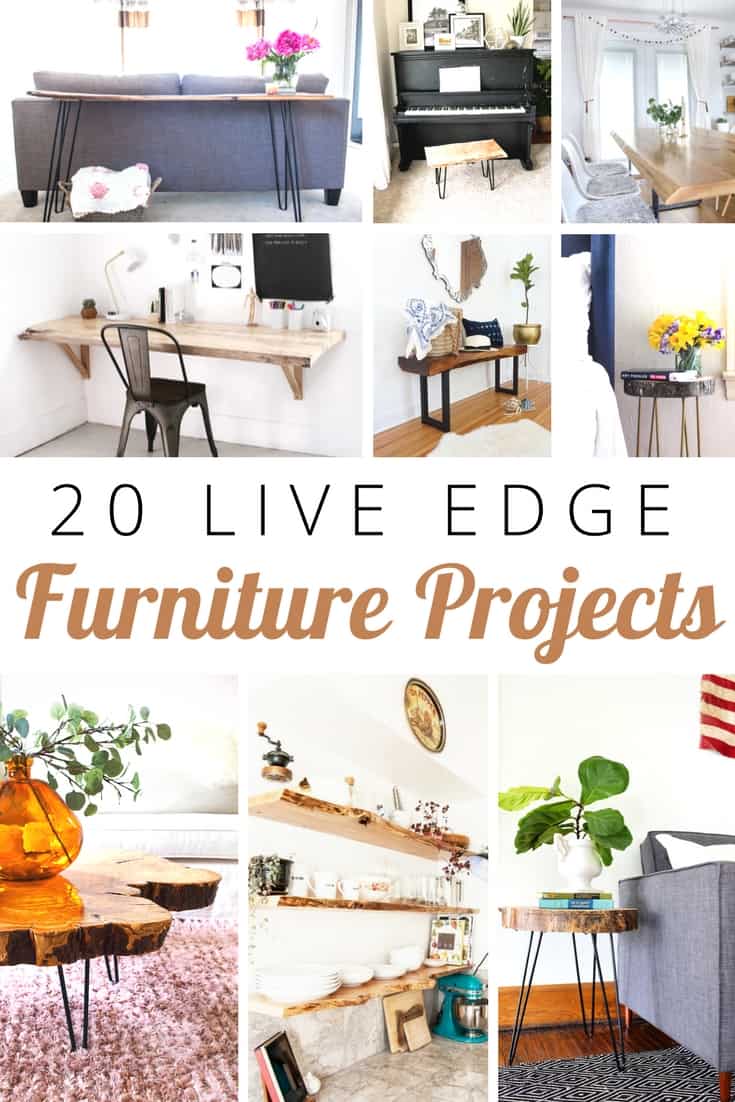 This bench is rich in color and would look stunning in the entryway of your home, in your living room, or even in a hallway. Add a few pillows to brighten up the space.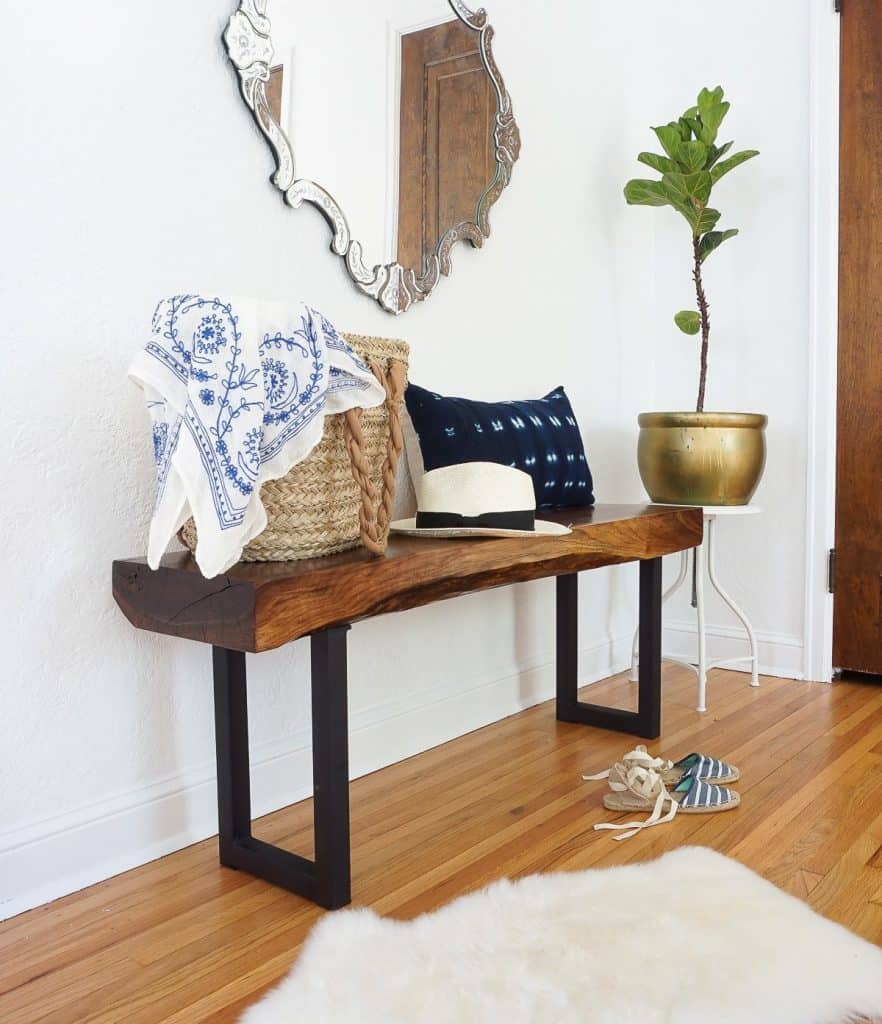 Floating shelves are one of the most popular styles of shelves right now. When you add the element of a live edge, it really gives your space a stunning look that will wow your guests.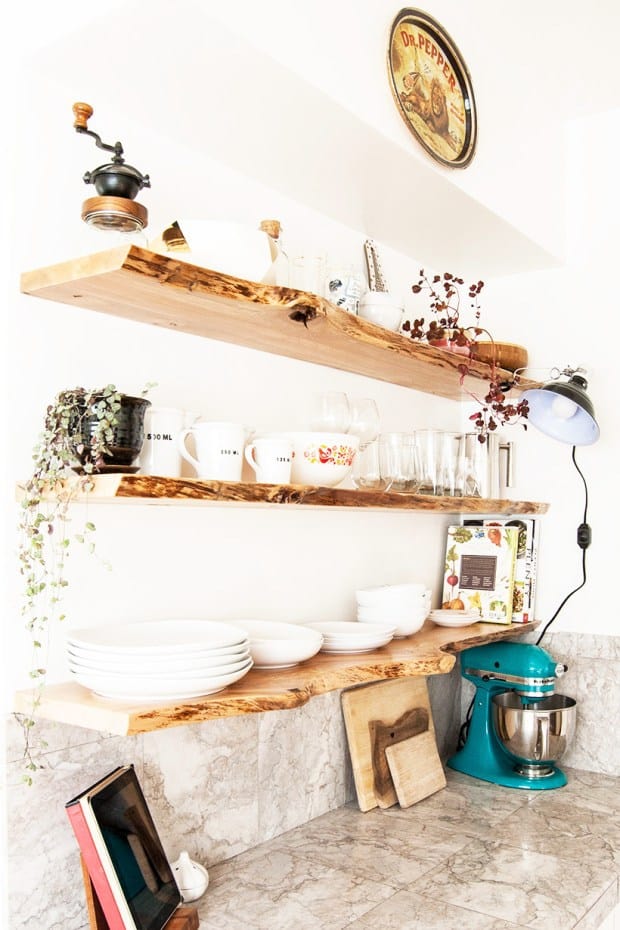 This desk is pretty easy to make if you are good at cutting wood and secures directly to the wall. Gives you a beautiful desk to get some work done, and dress up the room.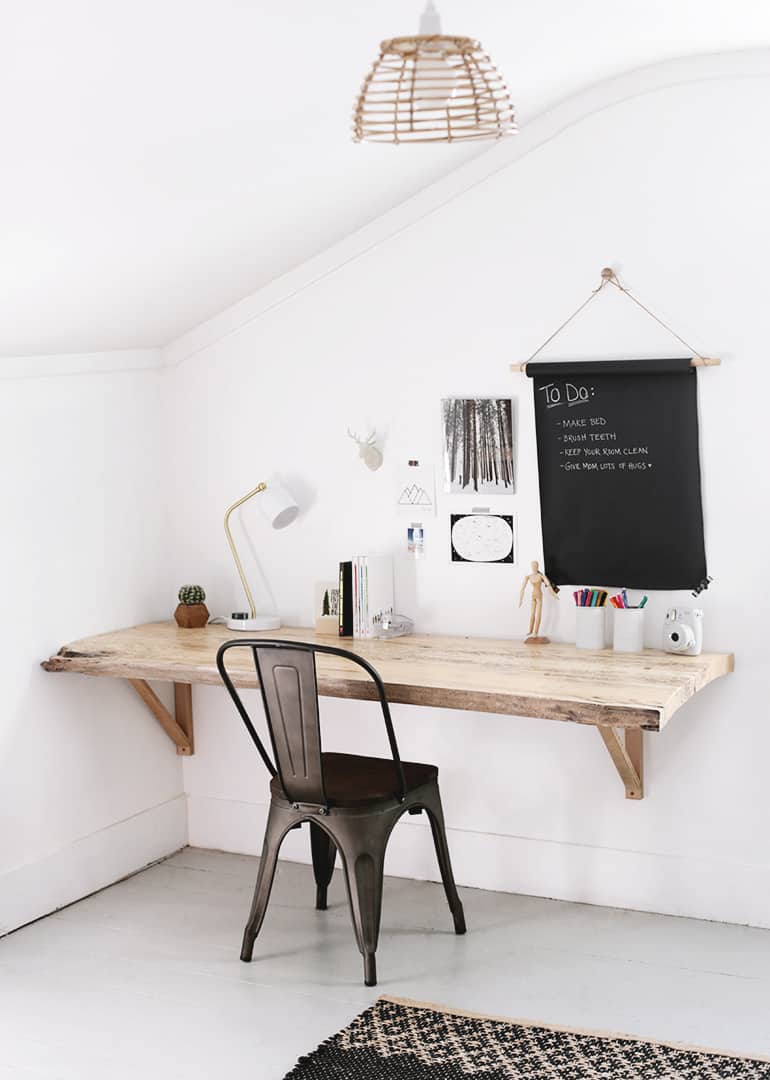 Do your counters need a facelift? Check out this DIY on counters, it completely brought a whole new look to the room and added such a comfy feel.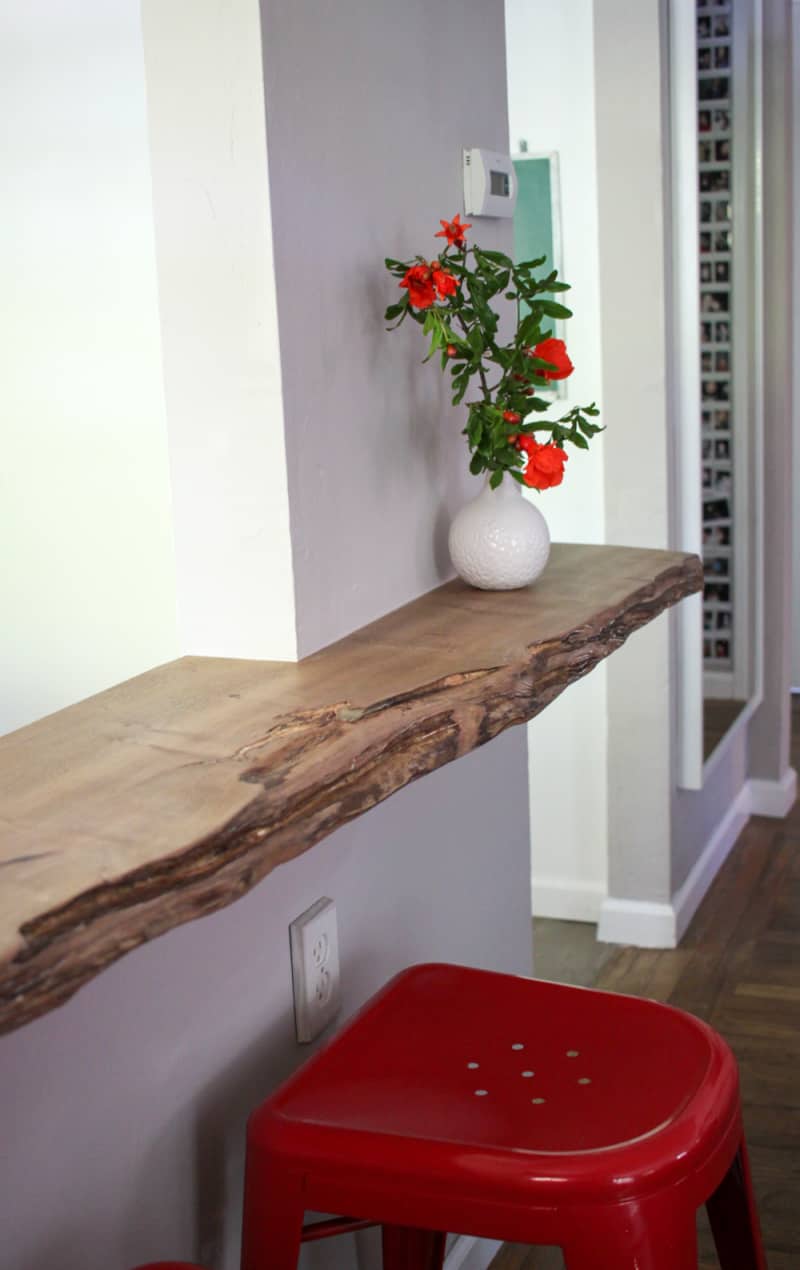 This is such a unique and modern look for a stool. I love the hairpin style legs, I had never seen any like this before. This could really dress up any space. 
This bench is made with macrocarpa slabs, that offer that beautiful live edge that has knots and texture. Great for sitting on your front porch to add sidewalk appeal and a place to sit.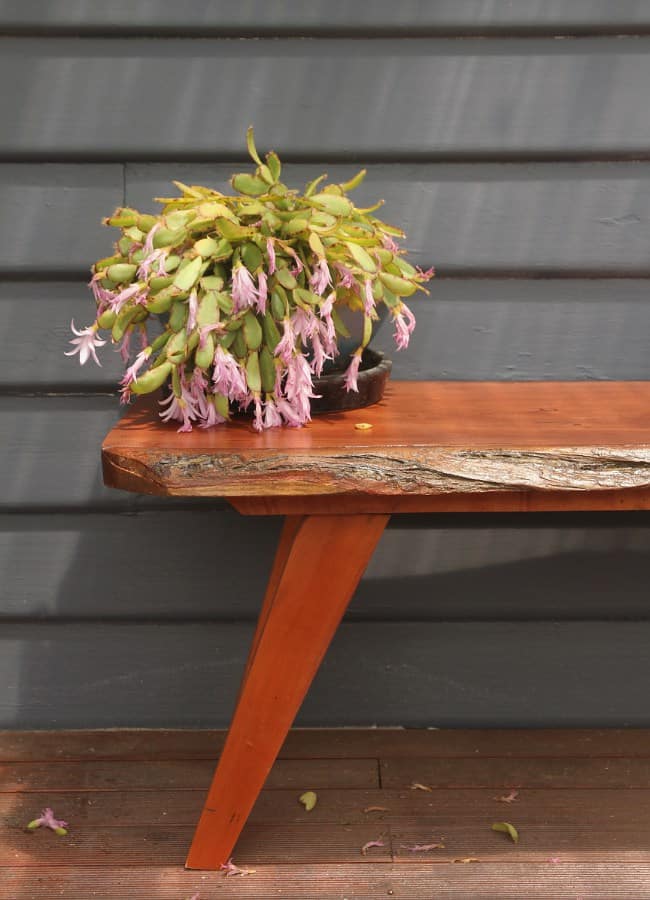 The legs are very simple so it offers a clean line and the live edge wood on top of the coffee table really adds character to the table. 
I love the bark texture on the outside line on the shelf, it gives it that country chic feel that is so inviting to your guests.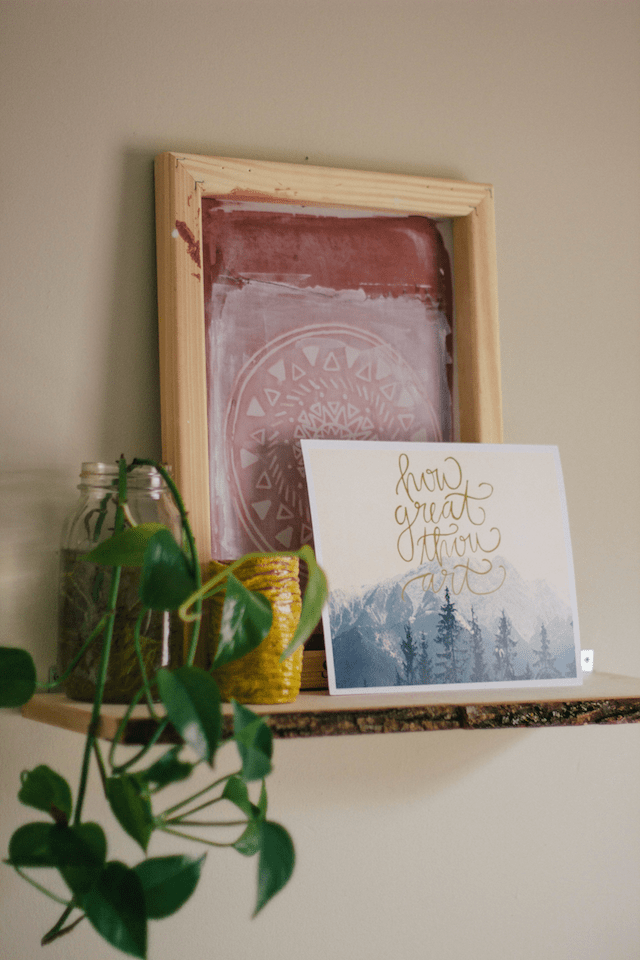 A great tutorial to help you create a wood bench with a live edge. I love the simple black legs, it really gives this a timeless and modern look.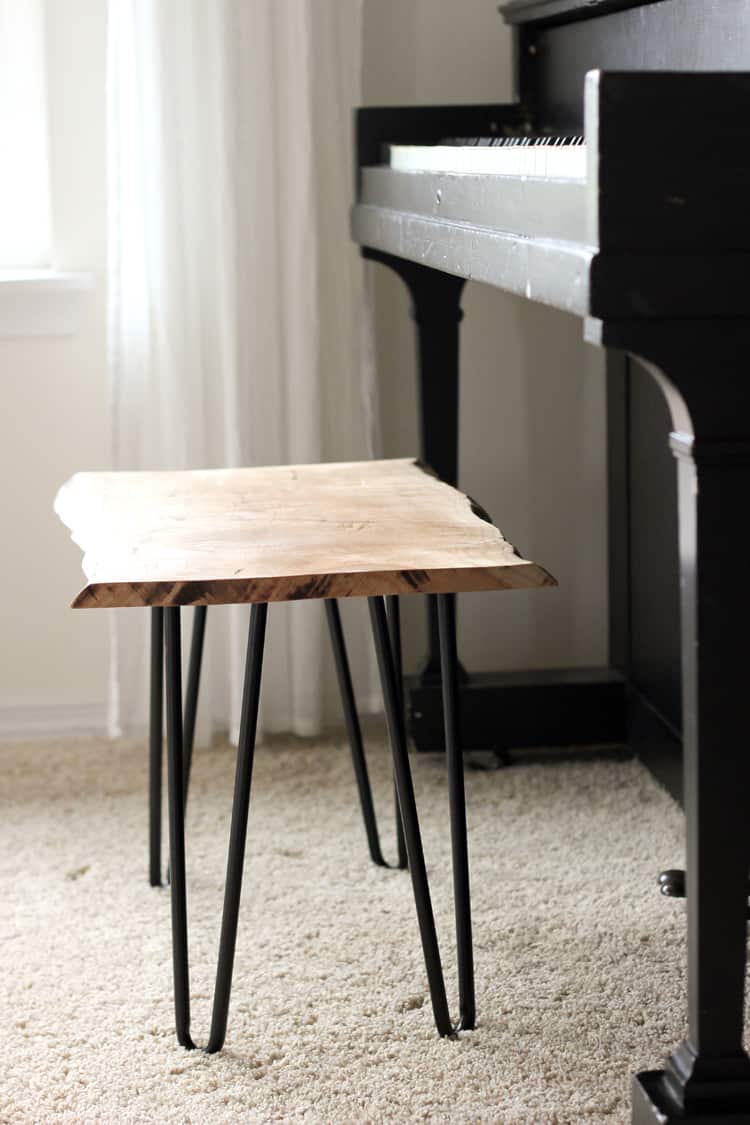 The live edge on this table is stunning and really adds that rustic element to a more modern room. This would be pretty basic and simple to make. 
If you found a piece of wood you can't live without, get it and make it into a coffee table so it can be the center focal point of the room, like this DIY coffee table is. The rings you see in this wood are breathtaking.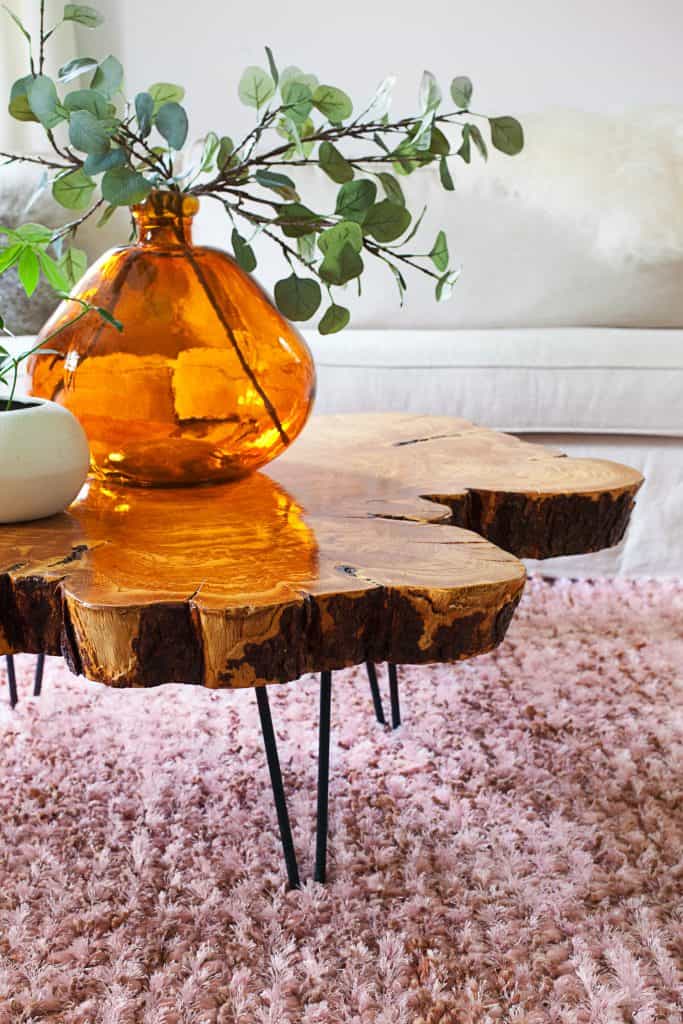 These shelves would look great in your laundry room, a kitchen that has a country feel, or even in a bedroom.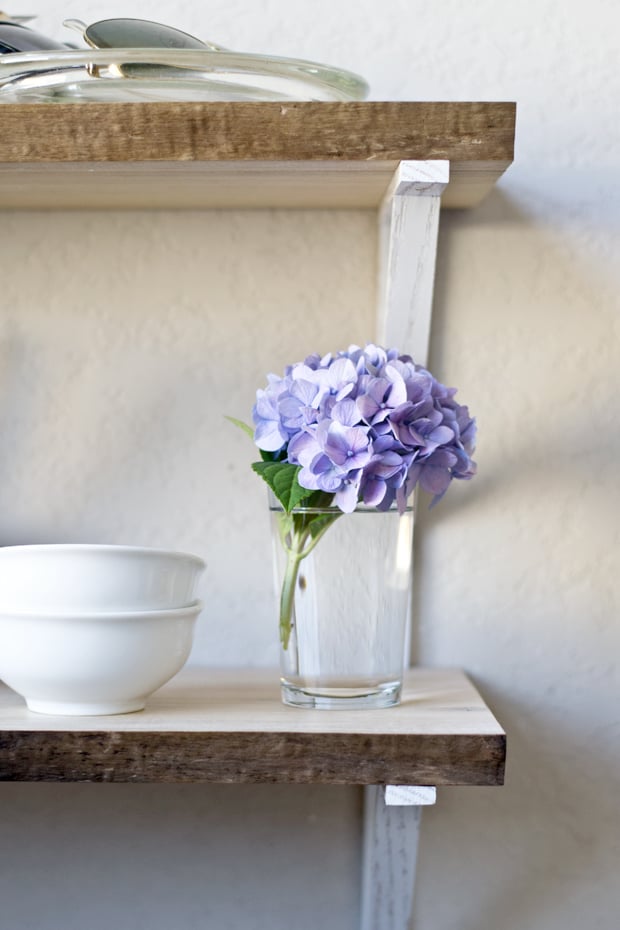 These tables offer a rustic but modern appeal to the room, I love the size where they are pretty small and don't take up much room.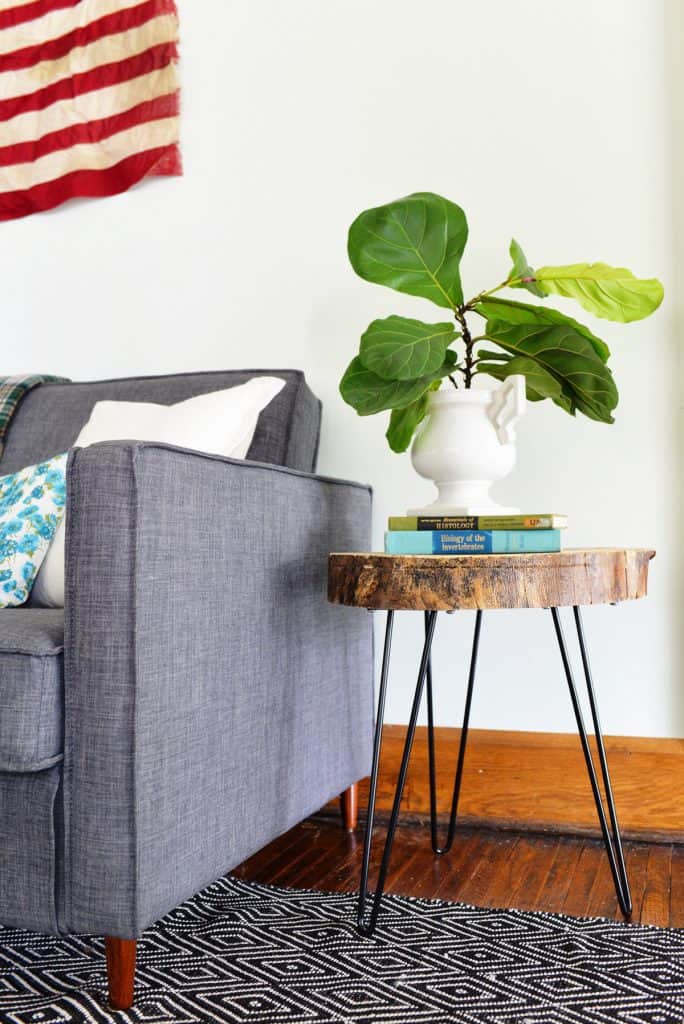 An easy to follow tutorial that shows you how to make unique and playful scaffolding board furniture for your home.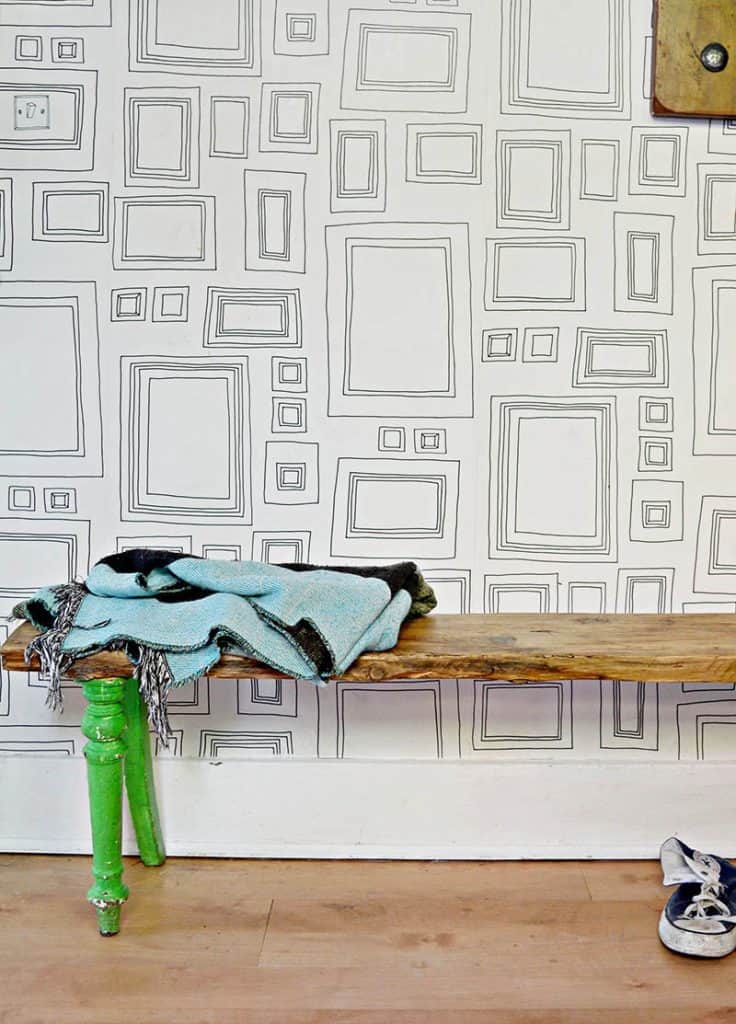 This table is gorgeous and I love putting it behind a couch to help break up the room and add a new element of design. 
This table would look great in any dining room, and the steel base really gives it modern clean lines. It would make a very pretty table for any dining room.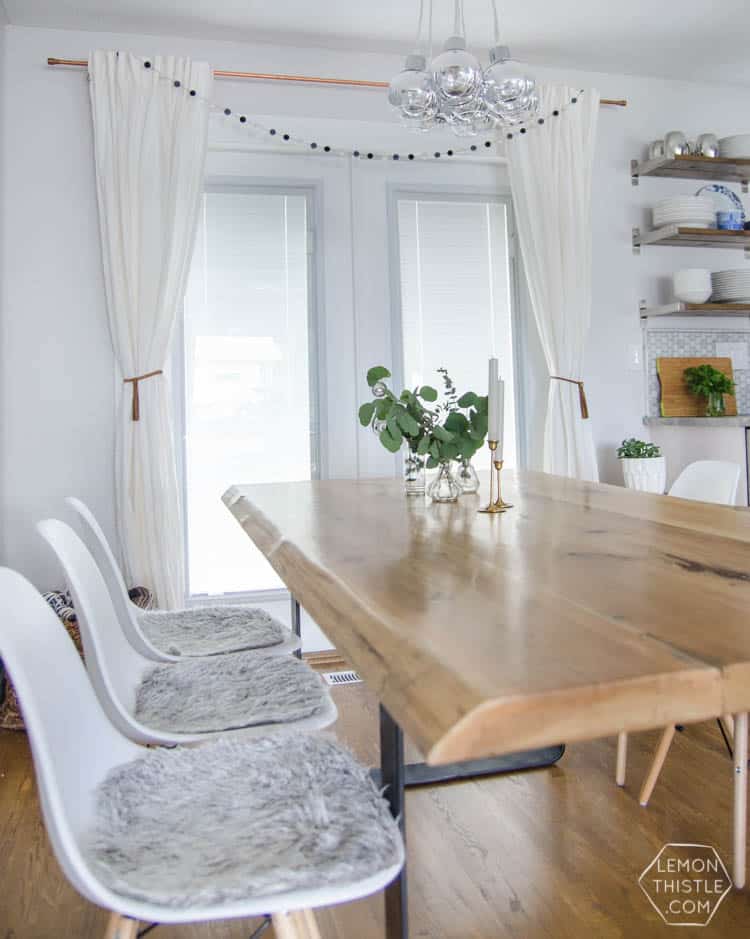 I love the unique style of this bench where it has all the different grain lines and colors. It offers a playful and modern bench appeal. 
Perfect for a corner in your home that needs a little dressing up, or use it as a small nightstand by the bed.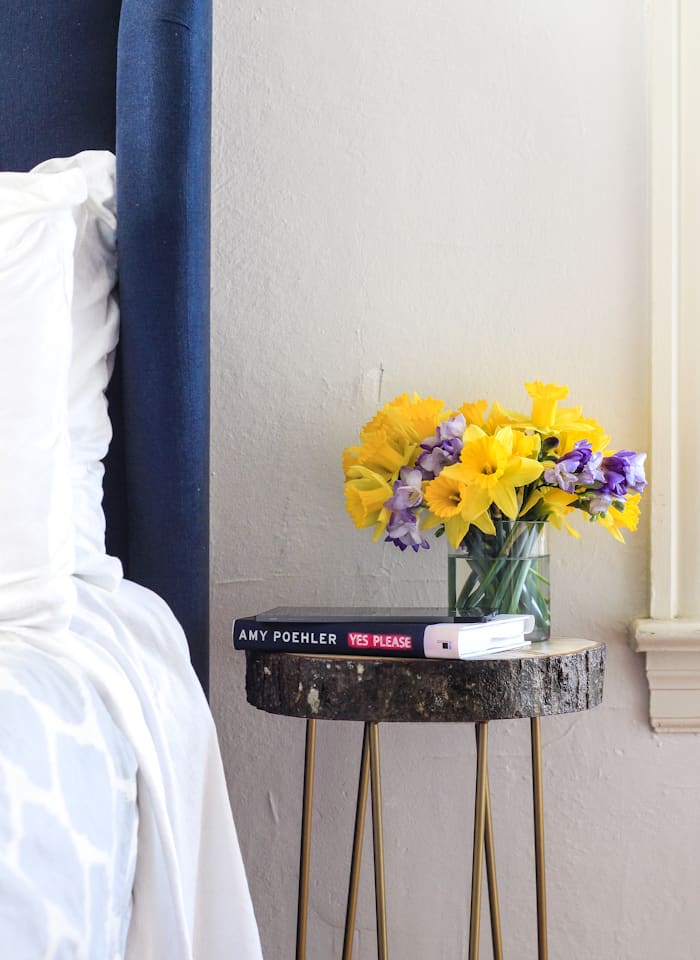 I love the look of how it has a huge knot in it like you can see a piece of the tree in the shape of this table.
Wow, this table really is a piece I would love to make and have in our home. The reclaimed wood really adds such a fun element to the table that you wouldn't get any other way.