Making toys is so much more satisfying than buying them! With these 20 creative DIY toys your kids will be kept busy for hours. And the best part is that they can help make plenty of them too!
---
20 DIY Kids Toys
(Don't forget to pin this for later!)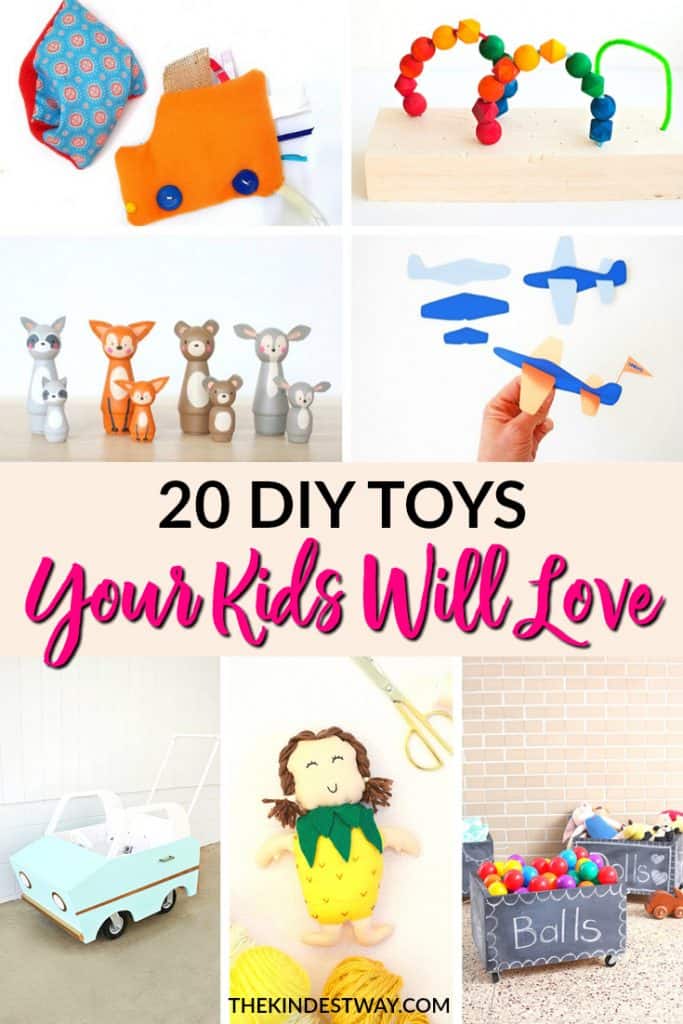 Looking for a quick and easy afternoon activity? These DIY spinner toys are just the thing to keep kids busy on a rainy day! They require minimal materials and they teach kids about color theories – what's not to love? You can even download free templates – so no creativity required!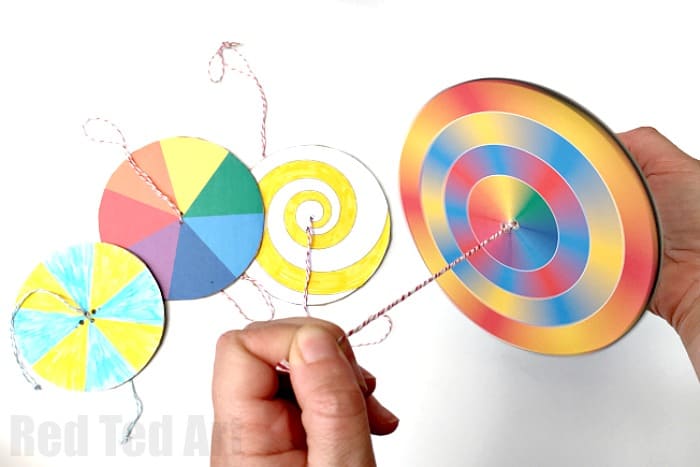 DIY Paper Spinners by Red Ted Art
This colorful DIY wooden toy will keep little hands busy for hours! Kids can get involved in the making part and will have so much fun coloring and threading the wooden beads. The best bit is that they can make it over and over again – making as many colored rainbows as they like!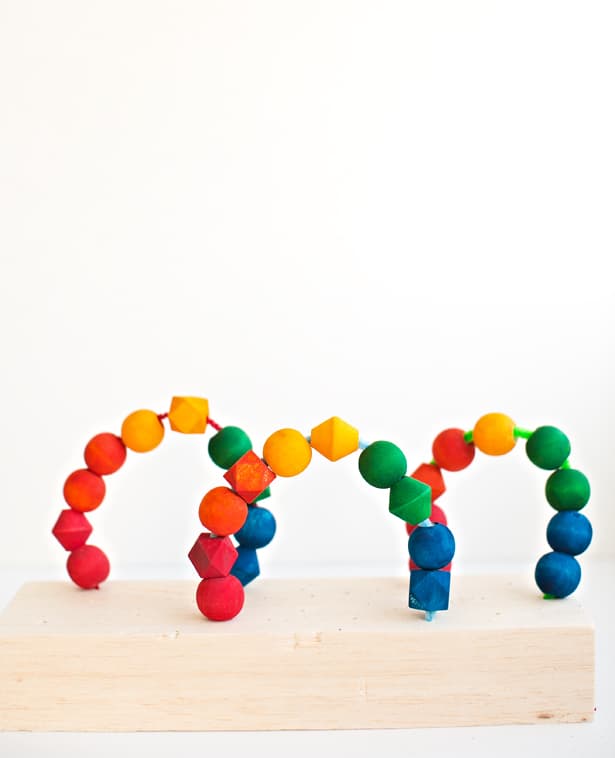 DIY Wooden Bead toy by Hello Wonderful
Possibly the cutest thing I've seen all day, this DIY ride-on car is a dream toy for any young child! This DIY toy requires a little more time, skills and materials, but you'll have a fabulous kids toy that may even make a great heirloom one day. Plus, you'll have so much fun deciding the color scheme for your little driver!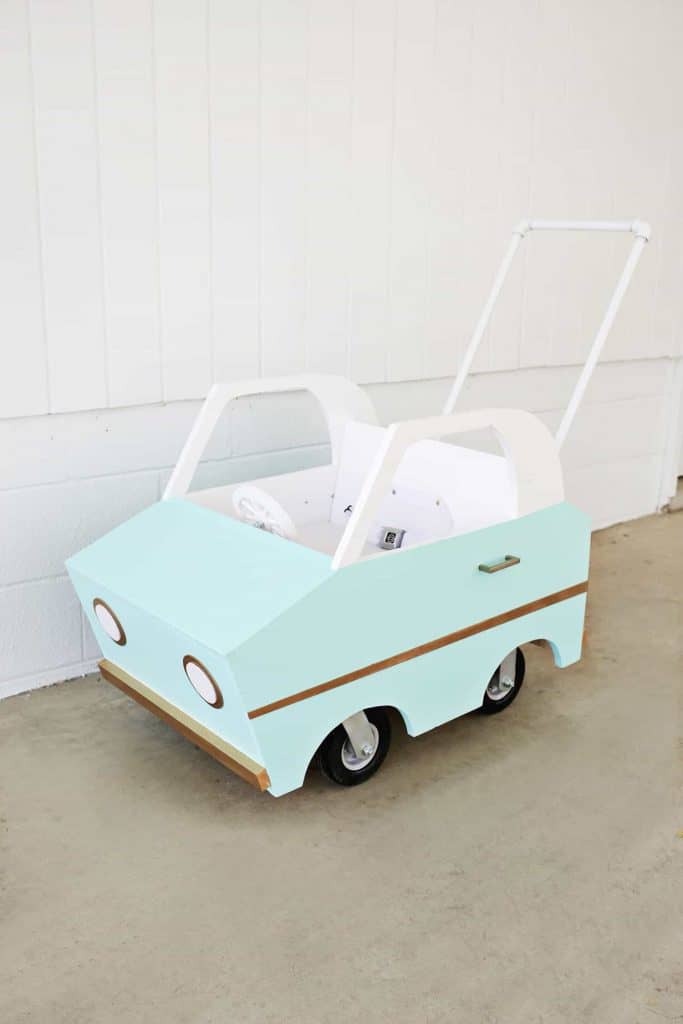 DIY Wooden Car by A Beautiful Mess
These DIY squishies make the perfect fidget toys for hands that just can't stay still! They're a fun craft to make with your kids and don't require a ton of materials. As for the shapes and colours – the choice is yours – but we think these cute watermelon squishies will be very popular!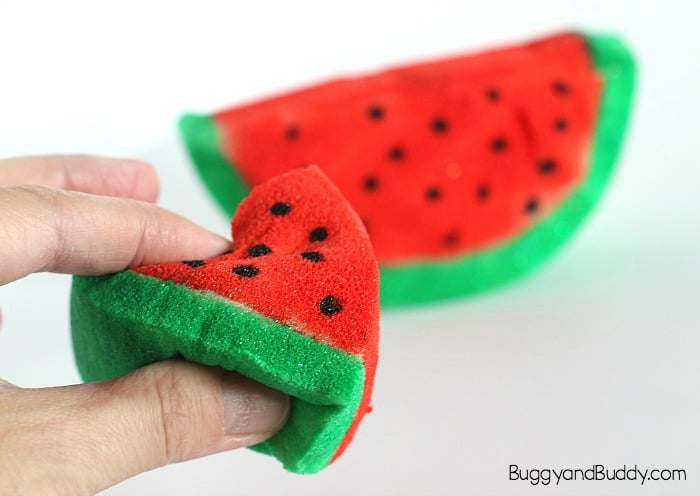 DIY Squishy Toys by Buggy and Buddy
Sensory toys can become a great addition to your toolkit when you have an anxious child. They help to calm children by helping them focus on different textures, weights and even scents. This easy DIY multisensory toy is the perfect craft activity that your children will love!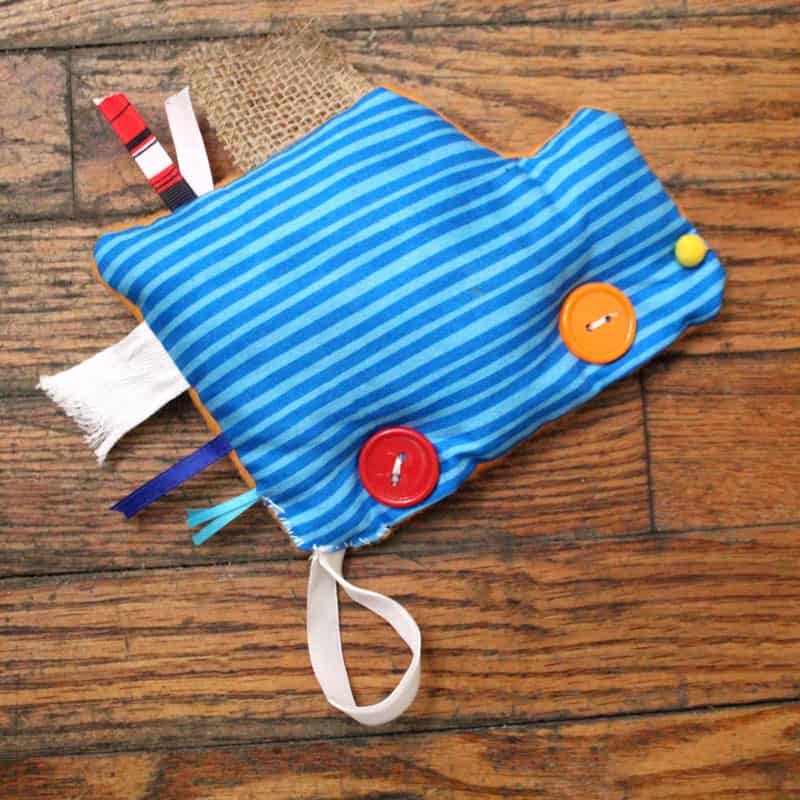 DIY Sensory Toy by Moms and Crafters
I used to love making paper kaleidocycles as a kid, and now they've been given a new lease on life with cool characters and themes! This DIY paper toy will keep kids amused for hours and it's super easy to make. Get your kids involved in the whole process – from choosing the characters, right through to folding it up at the end!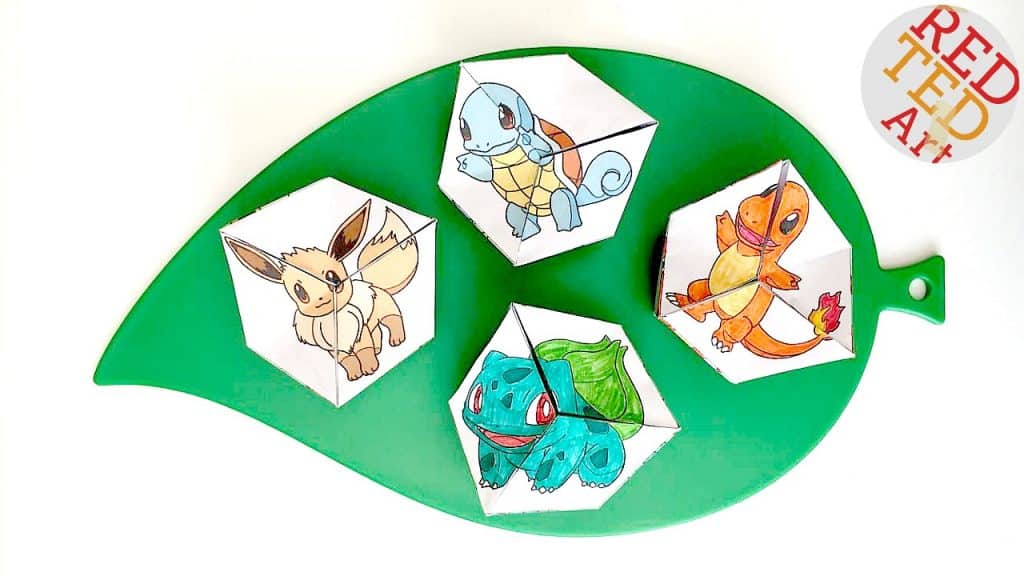 DIY Paper Toy by Red Ted Art
My son loves gardening, but the weather means it's not always practical to have him outside! This DIY plantable felt garden box is a great solution. It combines all the fun of gardening, without the mess. Perfect! Plus it's just plain cute and would make a beautiful gift.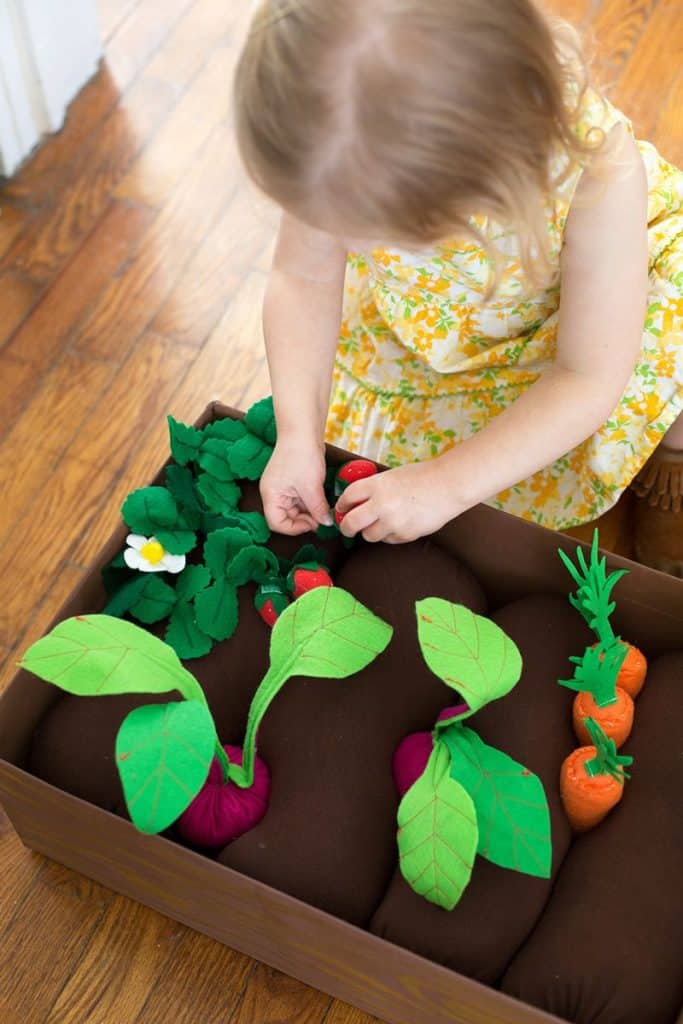 DIY Felt Garden by A Beautiful Mess
You know that feeling when you buy your baby a brand new toy and they're more interested in the packaging it came in? Yeah, kids don't discriminate between fancy new things and old bits and pieces laying around the house, so there's really no need to buy new all the time. We're huge fans of reducing/reusing plastic wherever possible, and this recycled baby toy ticks all the right boxes! Plus it won't cost you a dime to make.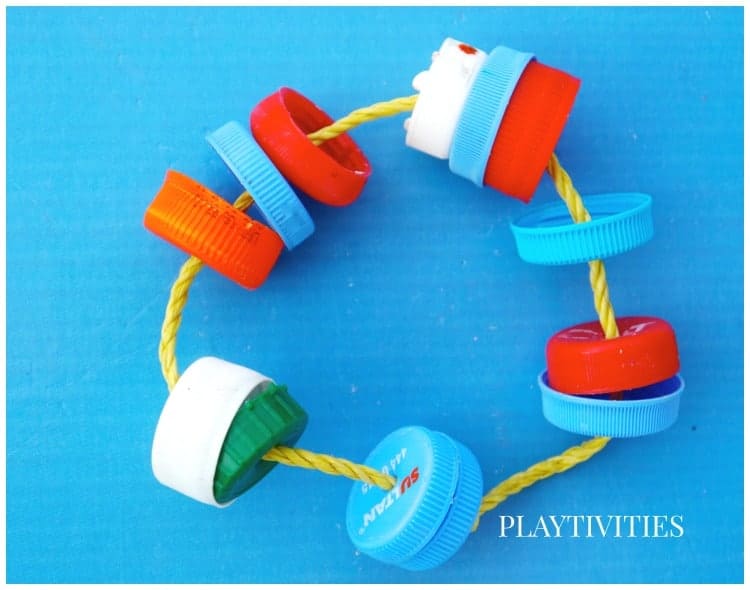 DIY Recycled Baby Toy by Playtivities
This one is so easy I'm embarrassed to admit that I haven't thought of it myself! The perfect DIY toy for babies and toddlers, it requires very little time and patience to put together. Simply grab some cardboard, markers and coloured paper and you're well on your way to creating a fun and educational game for little ones.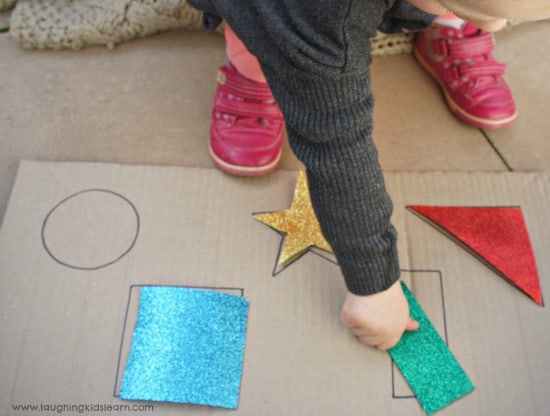 DIY Shape Puzzle by Laughing Kids Learn
Possibly the cutest DIY paper toy out there, these simple paper planes are sure to impress! Grab some colored card and use the free template to whip these little planes up at home. Kids will have fun zooming them around or playing airports with their new fleet of paper planes!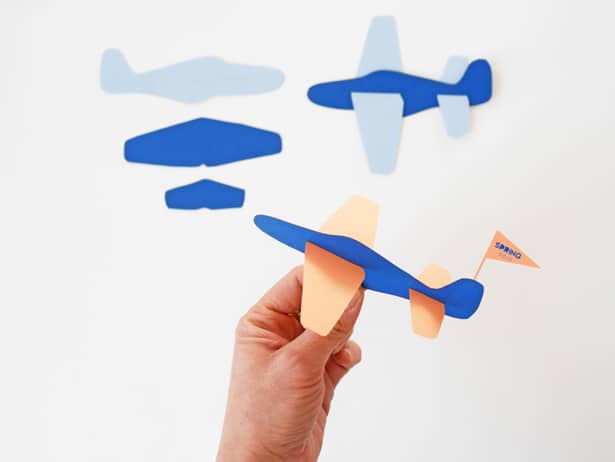 DIY Paper Planes by Hello Wonderful
Make spelling fun with these cute and colorful felt letters! They are easy to make – you don't even need a sewing machine to whip them up! And they make a great sensory toy for children. Little ones will love learning to spell their own names with this fun DIY toy.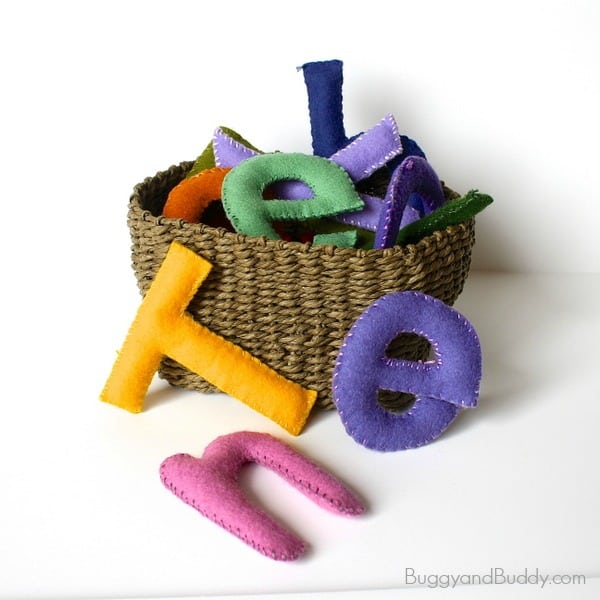 DIY Stuffed Felt Letters by Buggy and Buddy
It's no secret that little babies love looking at faces. And this DIY baby toy comes complete with a smiley face that's sure to be a hit! Made with simple shapes and baby-friendly patterns, this soft toy is perfect for little hands to hold on to.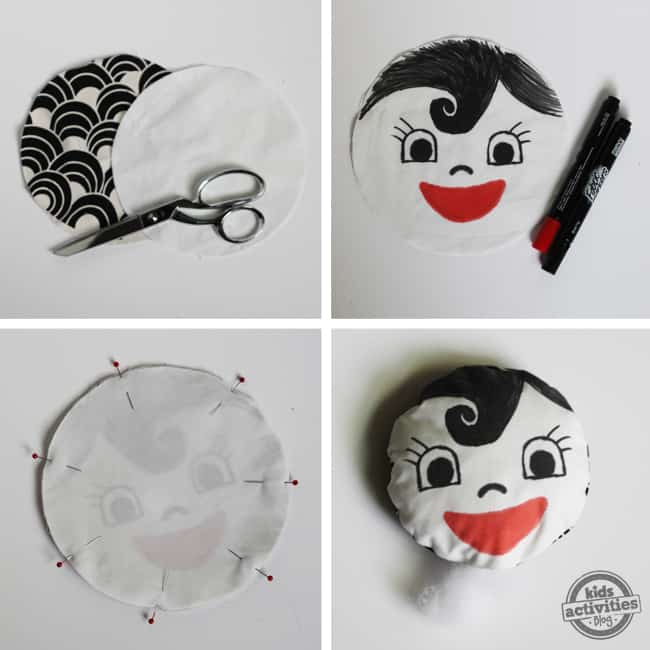 DIY Baby Toy by Kids Activities Blog
A great earth-friendly alternative to the plastic fidget spinner, this DIY fidget toy is made of wood and duct tape. It couldn't be simpler! You can color your cubes any way you like and add patterned duct tape to make them look even more fun.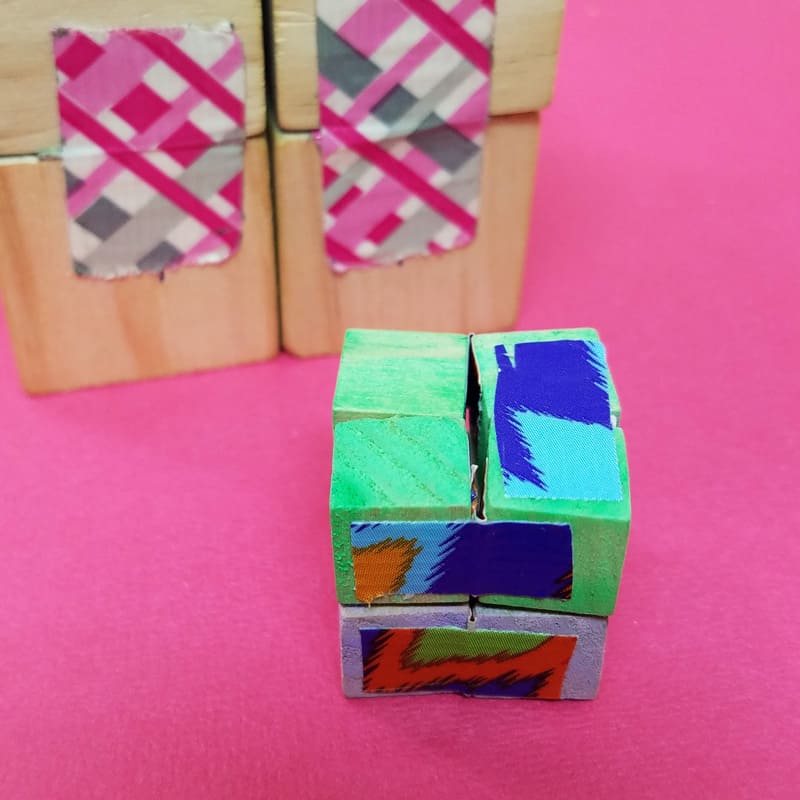 DIY Cube Fidget Toy by Moms and Crafters
A toy that's not only fun to play with, but that encourages children to tidy up? Yes, please! These DIY chalkboard toy boxes are fun to look at and draw on, but they also come in super handy when it's time to pack up and put the toys away. You'll have no trouble convincing little ones to help clean up if you make these fun toy boxes!
DIY Chalkboard Toy Box by A Beautiful Mess
If your kids are anything like mine, they'll always come back from a walk in the woods with armfuls of sticks and branches! This fun little DIY boat is a great way to utilise all their treasures and make the fun last a little longer! Simply join the twigs together with yarn and add a paper sail for loads of creative fun.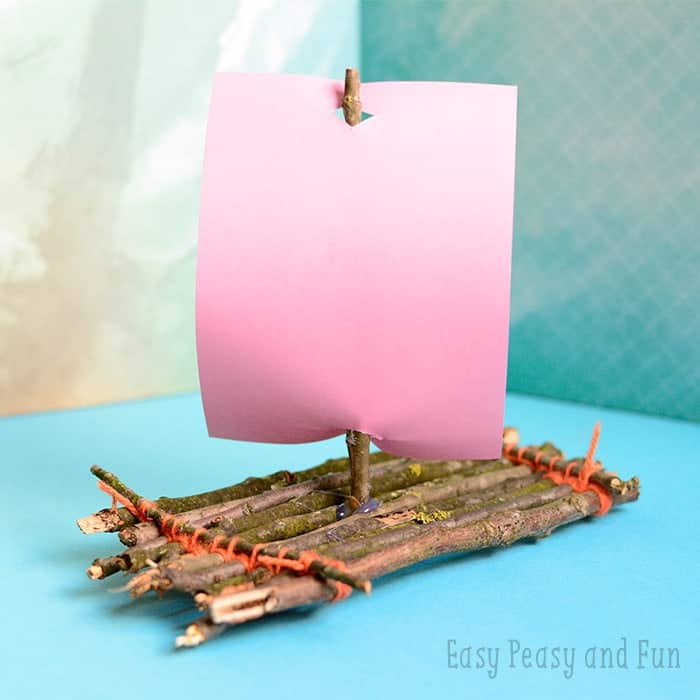 DIY Twig Boat Craft by Easy Peasy and Fun
I adore handmade wooden toys and think they make a really thoughtful gift too. If you're not super crafty, then these simple DIY wooden shape puzzles are just right for you! Simply paint some colorful shapes and cut the puzzle into four equal parts. It couldn't be simpler, and yet the result is super cute.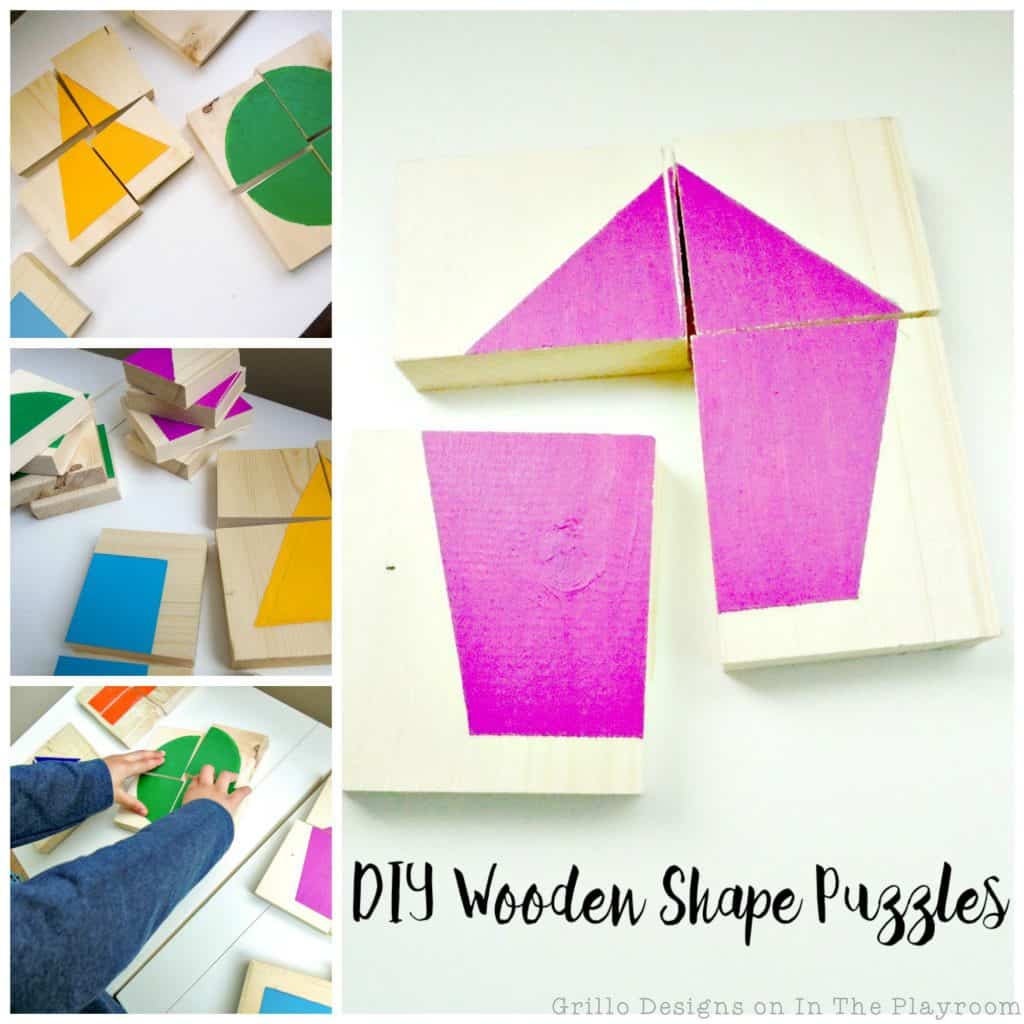 DIY Wooden Shape Puzzle by In the Playroom
The perfect baby shower gift, these DIY peg doll animal toys are super cute to make. They're a little fiddly and require a steady hand, but the result is oh so worth it! Paint your favorite animals, or make an entire animal family – the choice is yours!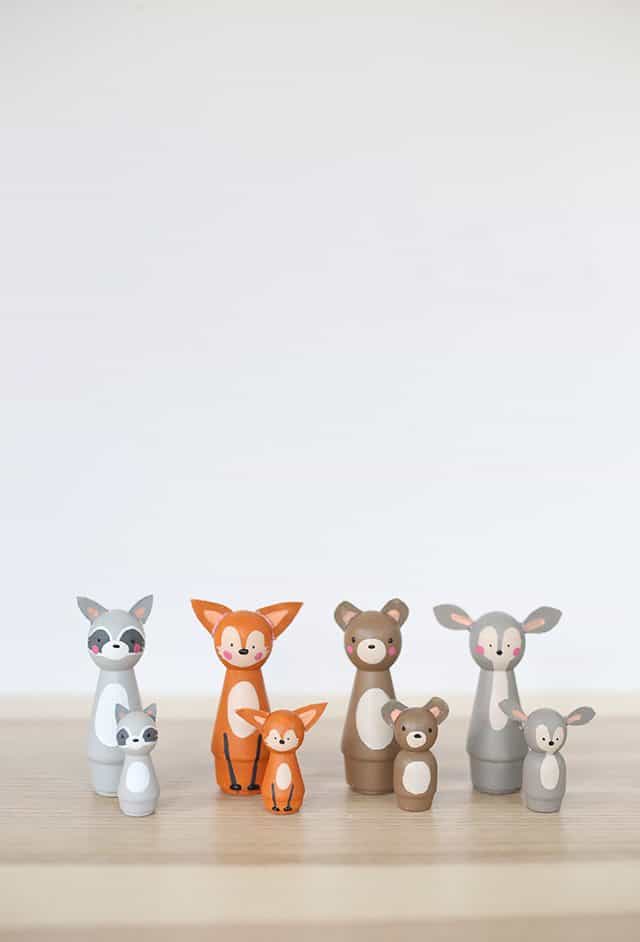 DIY Peg Doll Animals by Shrimp Salad Circus
There's something magical about a handmade dollhouse. Maybe it's the effort put into every detail, or the sheer cuteness overload of everything in mini! In any case, this DIY dollhouse is no exception. And while it may take a while to put together, the clever idea of using a CD shelf is sure to save you time!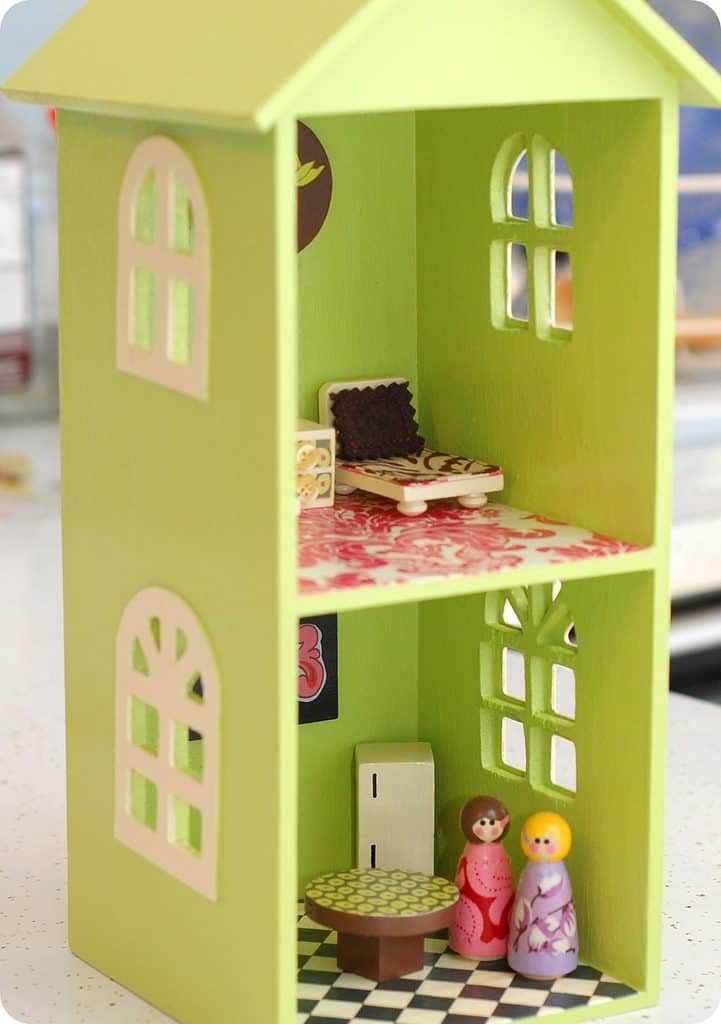 DIY Dollhouse by Sew She Sews
I'm going to admit, this is the first time I've heard of a pineapple doll, but now I'm determined to make one asap! This snuggly little doll is sure to become a favorite in your house, or you could go all the way and make an entire fruit doll family!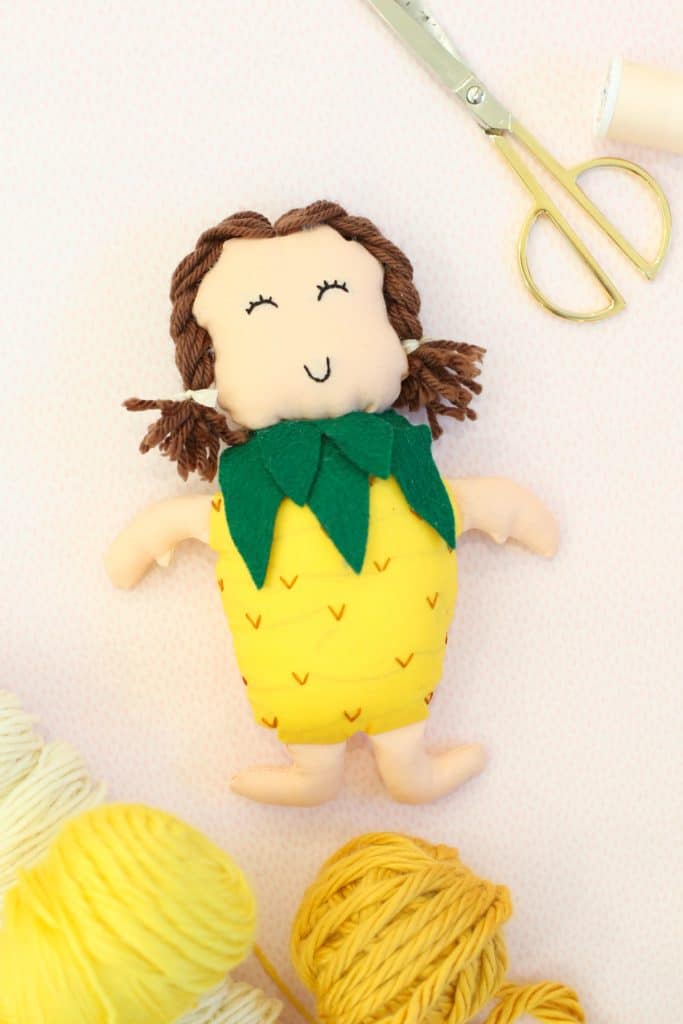 DIY Kids Toy by Lovely Indeed
Another fantastic DIY paper toy that's super creative and fun to put together with your kids. This ladybug only requires the simplest of materials to get started and the end result is so cute!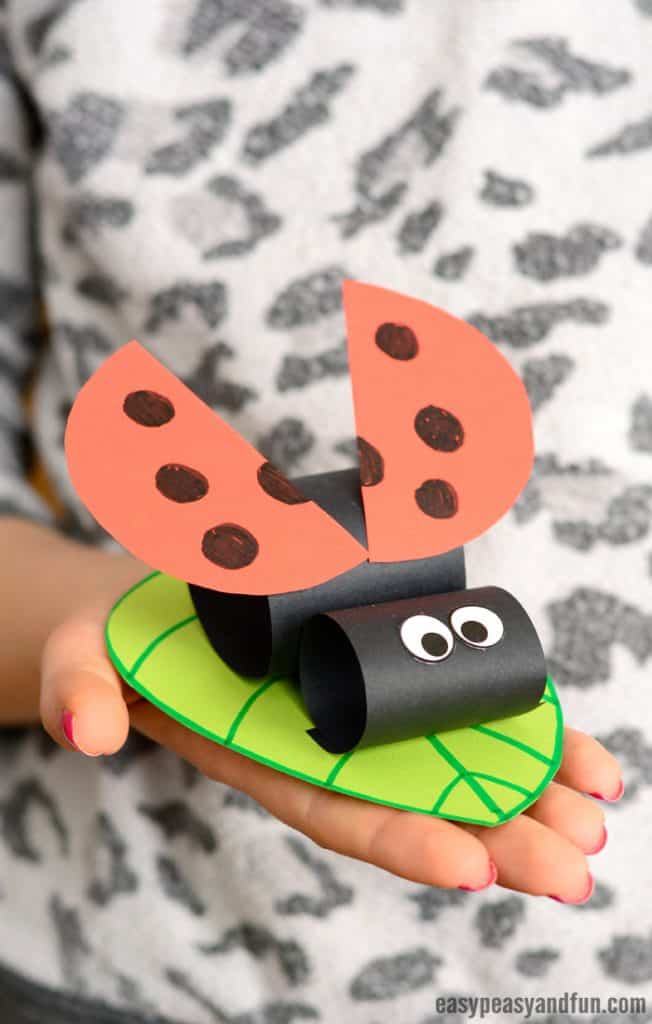 DIY Paper Ladybug Toy by Easy Peasy and Fun
---
These DIY toys are sure to be a hit with kids of all ages! Which one will you try first?