One of the best feelings in the world is doing something nice for someone else. For many people, it's an easy instinct that comes naturally. It's such an invigorating way to be able to help others by finding ways to pay it forward.
Think about how many times per day you actually have the opportunity to be kind to someone or pay that kindness forward that someone else showed you. When you stop to think about all the possibilities, there are literally a ton of times during our day-to-day that we have the opportunity to make someone else smile. It doesn't have to be something glorious and magnificent. It can be as simple or grand as we want it to be.
How often do you try to pay it forward? There are hundreds of ways to pay it forward and here are 15 super simple suggestions to help get you started!
---
How to Pay it Forward in Everyday Life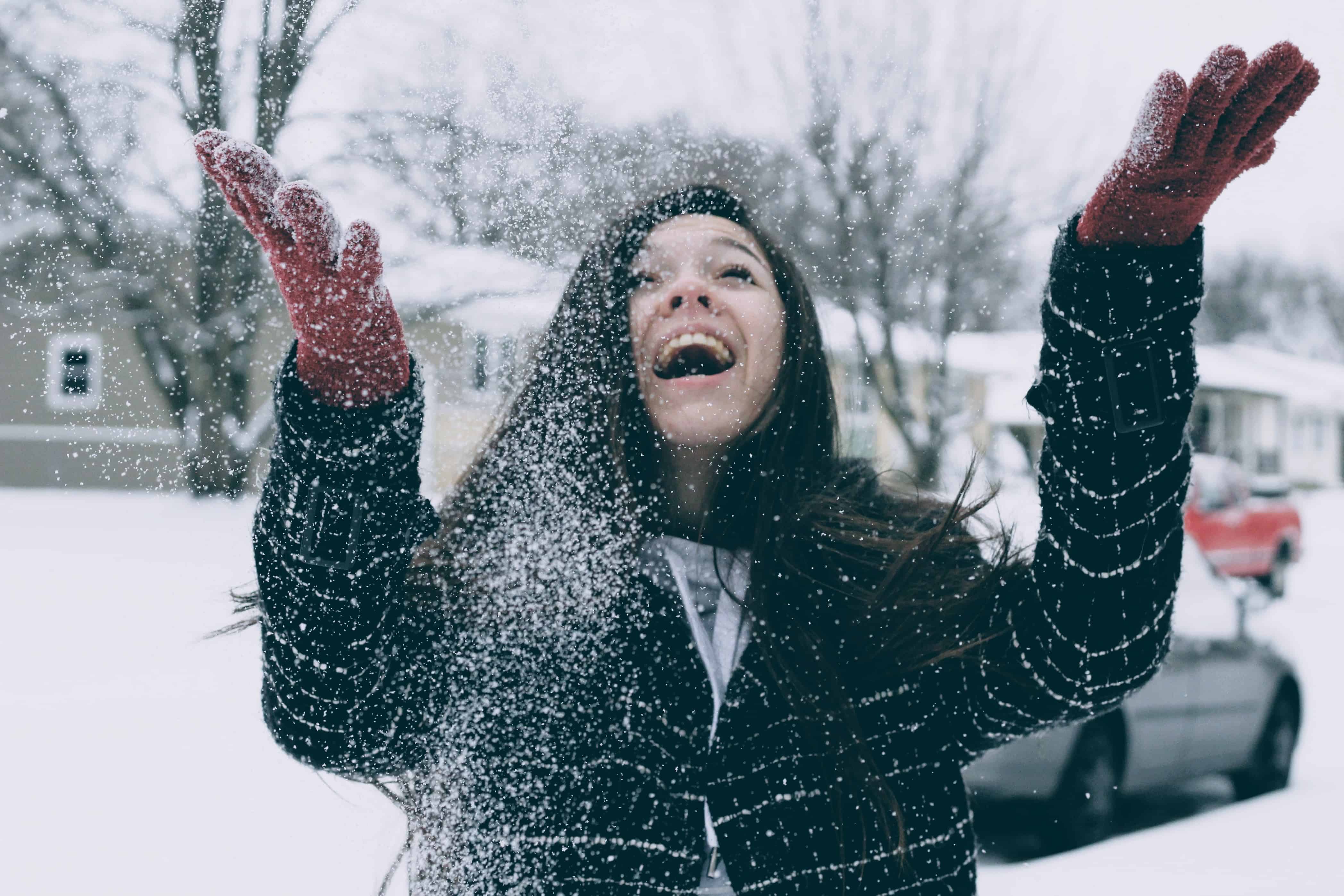 #1 Bring coffee to the office.
We all get a little tired of that break room coffee now and then. Surprise your co-workers by bringing in some yummy and delicious coffee for them one morning to really give them a boost in the AM.
#2 Say hello to someone.
Yep, it can be as simple as that. It may or may not strike up a conversation of some sort, but by saying hello, you helped that person feel recognized and relevant. A small hello can be a big booster for some.
#3 Pick some flowers for your neighbor.
Have beautiful flowers in abundance in your yard? Pick a few to take to your neighbor. You can hand them to them, or leave them as a special surprise on their doorstep when they get home.
#4 Tip well.
Next time you're at a restaurant, be generous with a tip. It's the simple things that make or break a person's day, and leaving a good tip is a sure fire way to help someone out and boost their morale.
#5 Pay for someone behind you in line.
When in the drive-thru, pay for the next person or two behind you in line. They won't know till they pull up to pay, but it's a great way to make their day, and hopefully, it'll start a chain reaction – spreading goodwill throughout!
#6 Leave I Love you Notes.
Put those notes everywhere in the house! What about leaving little notes in your kid's lunch boxes, or stuck in the wallet or purse of your spouse? Have fun with giving them a random note that is sure to make them smile.
#7 Bring up someone's trash cans to their house.
Save them a few steps and grab their receptacles while you are bringing your own up to the house. It'll save them time, and is sure to put a smile on their face.
#8 Scrape a few windshields.
Cold weather has you out in the cold scraping that ice and snow off your windshield? Why not do an extra car or two on your street and in your vicinity? Now that's an awesome start to anyone's day when they don't have to worry about scraping off that ice and snow!
#9 Pass your change on to someone else in need.
Whether it be to someone who needs it, popping it in the charity box at the store counter, or just giving it to a little kid for a fun treat for the vending machine. You likely won't miss it, but someone else will appreciate it!
#10 Bake some homemade goodness for a friend.
Who doesn't love fresh, warm cookies? If you've made a few, pass some on to someone else and share that yummy goodness.
#11 Smile.
That's it. Simple right? Just smile at someone, anyone or everyone. Reactively, most people will smile back causing it to keep going! Start a smile frenzy and have fun with it!
#12 Have a playdate for your friends' kids.
Offer to have your friends kids over for a playdate so that their parents can have a much-needed date night or get a few things done around the house. We all need a break once in a while.
#13 Help carry out groceries.
If you have an extra hand at the grocery store, offer to be of assistance to someone who may need it. Carrying out a bag or two or helping to load them all up in the cart is a nice gesture that is easy to do.
#14 Give compliments.
Share them freely! Tell someone how awesome they are, or brag about something great that they did. Why hold back?
#15 Start with you.
Be true and positive to yourself so you can pay it forward to others. Know how awesome you are and smile knowing that you can pass that positivity on to others!
---
Paying it forward is such a great way to make someone else's day. From something little to a grandiose gesture, it doesn't matter as long as you are doing it. Try a few of the ways to pay it forward listed above or have fun finding your own ways to spread that kindness.
Liked this? Pin it!