We all know spring is a great time to tackle those jobs we've been putting off all winter. But that doesn't mean we all enjoy spring cleaning! Luckily, help is on hand to save you time and money while making your home look and smell great. Read our comprehensive list of natural and budget-friendly spring cleaning hacks that you must try today!
---
Top Spring Cleaning Hacks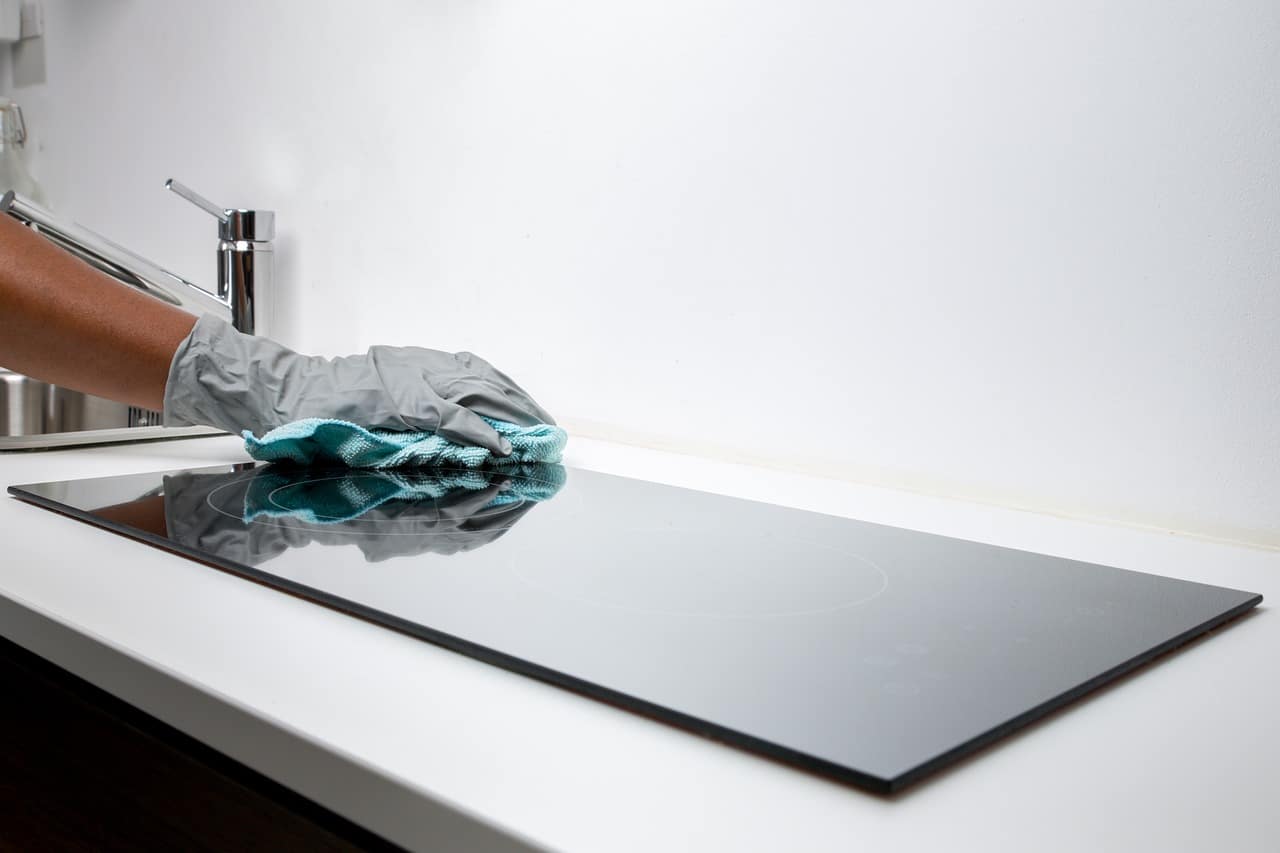 #1 Cleaning Toilets Without Chemicals
Let's face it, no one likes cleaning a toilet. But if you leave it too long between cleans you could be left with nasty stains that won't budge. Forget scrubbing elbow deep in chemicals. Just grab some rubber gloves and then douse plenty of paper towels in vinegar. Lay them in the bowl on top of the stains and leave them overnight (for maximum efficiency). In the morning just simply flush the paper towels and vinegar away and you're left with sparkling toilets – no elbow grease required!
#2 Make Your Aluminum Pans Sparkle Again
I love my aluminium cookware, but it easily gets stained – especially if I forget to rinse it out straight after use! Luckily there's a spring cleaning hack to get rid of cooked-in stains when a regular wash won't suffice. Simply mix 1-quart of water with 1/4 cup of white vinegar and 2 tablespoons of cream of tartar. Throw it into the pan and bring it to the boil before letting it cool and soak for around an hour. Then scrub off any residue and wash with hot soapy water.
#3 Freshening Up Your Pillows
We all wash our sheets frequently, but how often do you wash your pillows? Often it's put in the "too hard basket". But it's important to think about what you're resting your head on every night! Luckily, washing pillows doesn't have to be a chore. Just pop them in the washing machine with a liquid detergent and be sure to set the temperature as per the care label. If your pillows have become yellow, or have stains, you can add half a cup of baking soda to the running water before adding your pillows. Add a few drops of lavender oil to keep them smelling heavenly. To dry – lay them out flat in the sun, or pop in the dryer with laundry balls.
#4 Washing Your Walls
Walls often get overlooked on a regular cleaning schedule. But they're the perfect place to start with your spring cleaning checklist! From removing your toddler's sticky fingerprints, to smudges where your dog slumps against the wall, to smoke stains above the fireplace – your home will look so much fresher after a good wash. Simply grab a floor mop with a swivel head and detachable (& washable) pads. Then mix up 1 cup of white vinegar to 4 quarts of warm water in your bucket and get to work. Start at the top and work your way down the walls to avoid drips and marks as you go. For stubborn stains, make a solution with 1/4 cup baking soda and a tablespoon of water. Then gently scrub them away. Both these natural cleaners are safe for painted walls.
#5 Banish Limescale Stains with Lemon
Ugly limescale stains can tarnish even the most beautiful bathroom. But the answer to these unsightly marks is sitting right in your fruit basket! Lemon has an incredible effect on limescale that is hard to replicate with commercial products. Simply cut the lemon in half and use it to scrub the affected area, or soak a cloth in lemon juice and wrap it around the taps of your shower head to work its magic.
#6 Show Your Shower Curtain Some Love
I normally don't think too much about my shower curtain until the day I notice how grimy it is, and then I suddenly can't stand the sight of it! This is normally when I run out to buy a new one. But that's wasteful for both the planet and your wallet – so I found a way to refresh and reuse instead! Simply throw your shower curtain in the washing machine with your regular eco-friendly detergent. Make sure to run the cycle on warm as a cold wash could make the curtain brittle. And don't use a softener as it will only serve to attract more grime to your freshly cleaned curtain!
#7 Clean Your Oven The Simple Way
Oven cleaning is up there with the list of worst jobs around the home. But it doesn't have to be such a chore with this great oven cleaning hack. Instead of reaching for the potent products, try this eco-friendly version instead! Head to your kitchen cupboard and grab some baking soda. Make a nice thick paste by adding a little water and then spread it throughout your oven, while being careful to avoid heating elements. Leave it on overnight to do its thing and then wipe off with water in the morning. To remove any residual paste, spray with a little vinegar and wipe away.
#8 Don't Forget Your Microwave Oven
Microwaves can quickly get grimy with food splatters. If you don't wipe it down regularly, the food becomes encrusted making it harder to remove. In this case, vinegar comes to the rescue again! Simply mix a 1/4 cup vinegar with a 1/4 cup water and place it in a bowl in the microwave. Heat it until it's boiling and then let it rest inside the microwave for 10 minutes. Then remove the bowl and the stains will come away easily with a quick wipe down.
#9 Forget Having to Clean in Hard to Reach Places
One of my favourite tips for spring cleaning! Save yourself the hassle of cleaning hard to reach places such as the tops of furniture, fridges or even windowsills by laying down reusable cloths. No one will be any the wiser and when it comes time to clean, just grab them off, pop them in the wash, and repeat!
#10 If in Doubt, Turn to the Dishwasher!
Save yourself hours of washing up by throwing everyday items in the dishwasher to clean instead. Everything from kids plastic toys (non-battery operated), to makeup brushes, to bathroom accessories, to pet bowls, to refrigerator compartments can be washed in the dishwasher.
#11 Then Wash Your Dishwasher Too
The dishwasher is one of the hardest working appliances in the home, but how often do we give it some TLC? Spring is a great time to treat your dishwasher to a good deep clean. And it's super easy to do! Just place a plastic container with around a cup of vinegar on the top shelf of your dishwasher and run it for a cycle. Then sprinkle baking soda on the bottom of the dishwasher and run it for another quick but hot cycle. Et Voila! A sparkling dishwasher without any bad odours.
#12 Wipe Down Venetian Blinds the Quick Way
If you have Venetian blinds in your home – this spring cleaning hack is a game changer! Save yourself hours of tedious cleaning and dusting by simply wrapping a damp cotton cloth around some tongs. Then close the tongs around each blind and pull along to the other end. Super easy and quick to clean both sides of your blinds at once.
#13 Banish Scuff Marks on Shoes and Skirting Boards
Scuffed skirting boards can become an eyesore if not treated quickly. To bring them back to their former glory take some toothpaste and apply to a damp cloth. Then just wipe the scuff marks away! This works a treat on your shoes too. Banish dark marks on white soles by rubbing a little toothpaste on and then wiping off with water.
#14 Remove Carpet Stains and Smells With This Easy Solution
Old stains can be a real eyesore. And in the case of pet urine, they can smell pretty bad too! Anyone who has had a young pet (or an old one for that matter!) knows that mistakes can happen. But that doesn't mean you have to live with the sight and smell of carpet stains. Instead, soak the area in vinegar and then pop baking soda on top to soak up the stain and associated odors. Then just vacuum it all up again! It works a treat – even on old stains.
---
There we have it – 14 awesome spring cleaning hacks that are totally natural and will save you time and energy keeping your home looking great. Which item is first on your spring cleaning checklist?
Don't forget to pin this for later!