Don't we all dream of having a large closet? A space that we can make our own, full of items that are neatly organized by color, size and seasons. Sounds amazing, doesn't it? For some, it may actually be a reality to have that type of closet, but others can only dream of having a large closet space in their home. Every home is different in the amount of closet space that is available and sometimes, those closets can be downright tiny! Don't give up hope just yet. Even with a tiny closet, there are ways to utilize and organize that space to make it feel 10x larger than its actual square footage. Need some ideas and tips? Here are a few tiny closet organization hacks to get you started.
---
Tiny Wardrobe Organizing Hacks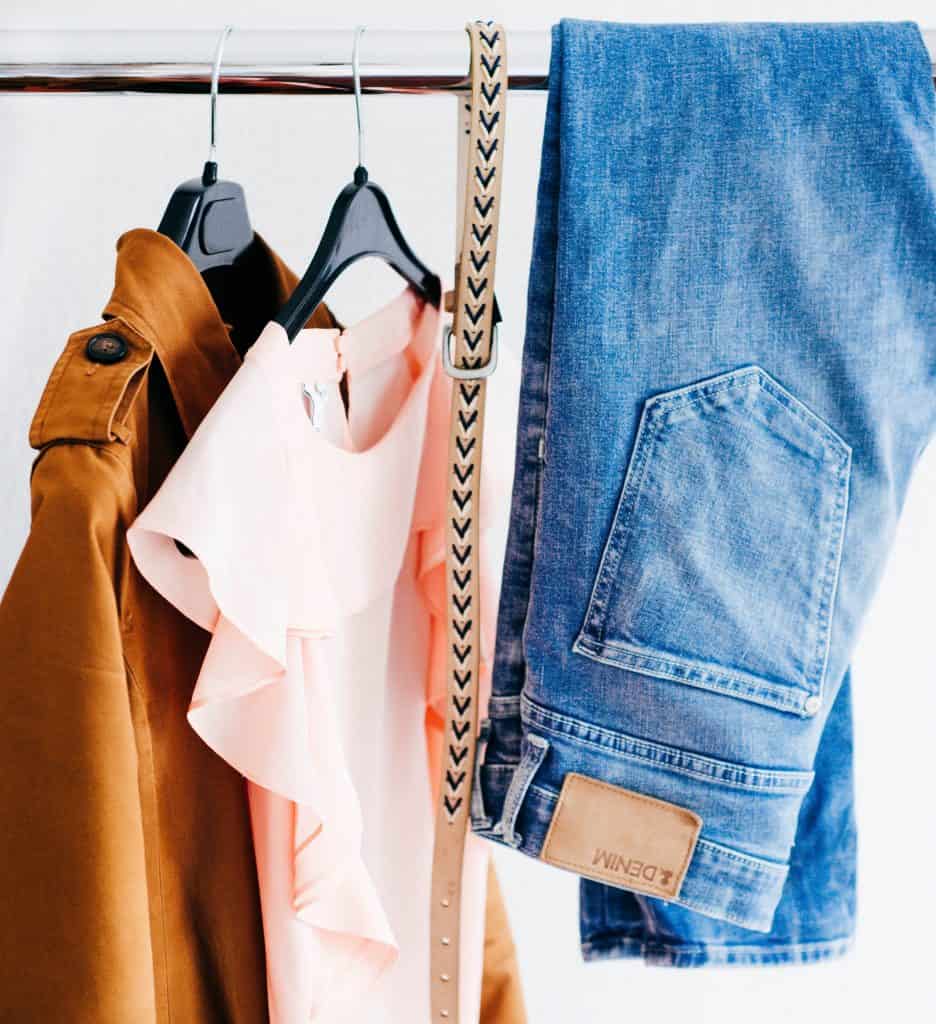 #1 Expandable Closet Organizer System.
If you find that your closet has literally no space, then create some elsewhere! With this entire closet organization system, you can easily create more room to hang your clothes and store your items. It has two clothing racks for laying double, which means even more room for anything that you want to hang up.
Check latest prices and see details here.
#2 Foldable Storage Bag Organizers.
Don't have room to keep your winter clothes out year round? Small closets just don't have room for that. Use these storage bag containers to keep your out-of-season clothes tidy and out of the way. They are clear in the front, so it's super easy to see exactly what is in there!
Check latest prices and see details here.
#3 Double closet rod.
Have one rod in your closest for hanging clothes, but looking for that second? This is a super quick and easy fix!
#4 Stackable 15-Unit Organizer.
Stop and count how many shoes you have scattered all over your closet floor. Disorganization central, right?  With this option, you can store up 15 different pairs of shoes! No more digging around and looking for matching shoes, or having your footwear taking up valuable space on your floor that could be used for other items.
Check prices and see details here.
#5 Hanging Shelf with Two Drawers.
Create a quick and easy dresser in your closet with this unit. It's handy and super easy to install, and instantly provides a small shelf and two extra drawers to be able to store extra clothing items.
Check prices and see details here.
#6 Six-Tier Skirt Organizer.
Does each and every one of your skirts really need to take up that much room in your closet? Check out this awesome 6 Tier Skirt organizer. It allows you to hang up to 6 skirts at one time, all laying flatly on one another, thereby aking up minimal space.
#7 Two-Section Closet Organizer. 
Looking for a unique space to store your purses, hats, and scarves? This may be exactly what you are looking for.  Hangs easily from your closet rod and provides bigger storage cubbies for larger items.  
Check prices and see details here.
#8 Three-Tier Metal Shoe Tree.
This awesome tree holds up to 18 pairs of shoes and comes with a handle to move it around easily. Not only does it save space, but its vertical form allows each pair of shoes to be displayed for ease of use!
Check prices and see details here.
#9 Multifunctional Hanger Holder.
Each of these hangers has 28 circles that you can use to store socks, ties, scarves, and belts. A fun and unique storage space saver that makes those smaller items easier to grab when needed!
#10 Deluxe Weekly Hanger Markers.
If you are looking for a way to help organize your closet and manage your time more efficiently, then these weekly hanger markers are a must. You can plan out your daily outfits ahead of time and place them on the hanger with the day of the week you are going to wear them. Talk about using your time and energy to organize your space and your week ahead!
Check prices and see details here.
---
Don't be overwhelmed due to the lack of space in your closet, find a way to capitalize on it and make it work for you. Where there is a want, there is usually a way to make it happen! Small spaces don't have to mean small options, it just means that it's time to get your creative hat on and research ways to make it work better. Let me know which of these tiny closest organization hacks have worked for you!
Pin this for later!