Ever look at your fridge and freezer and wonder how they could be organized more efficiently? There's nothing worse than digging around looking for that item you KNOW you have, but can't for the life of you find. It can be a real burden on our time, especially when we're in the middle of cooking dinner!
How often do you find rotten food at the back of the fridge because you forgot you had bought it? That's not only wasteful on the wallet, it just feels wasteful in general to buy food we 'forgot' to eat.
If all this is sounding familiar, then help is at hand! Here are 10 freezer and Fridge organization products to make your life, and cooking, more efficient.
---
How to Organize Your Fridge and Freezer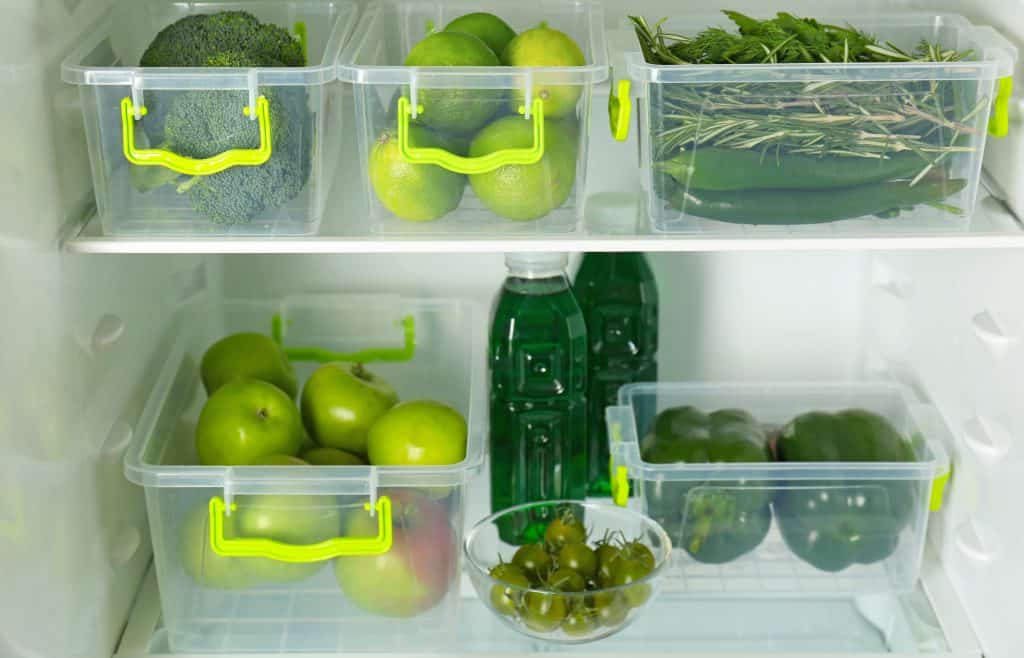 The essential fridge organization tool! Not only do they sit nicely on the shelf for ease of use, they are also clear so you can see everything that is in them. One of the best features is that they are removable as well, so if you are wanting to carry everything to the table, you can literally take the entire storage container out making it super simple. Use them for things like condiments or fresh spices that are always getting lost in the fridge!
No more wondering how long ago we opened that jar of sauce or having to do the sniff test to figure out what something is! With these labels, you can place them directly onto your containers and know exactly what something is, and the date that you placed it in the fridge. Then when you're done, these ones simply dissolve away in the wash! Soon you'll find labelling is a game changer.
Perfect for your reusable water bottles! You can fill them up for the whole family, and have them waiting in the fridge nice and cool for your next adventure. Plus, you can stack multiple racks on top of one another creating even more usable space.
Say goodbye to using plastic in your home, and say hello to these awesome snack bags. Not only are they clear to help you see what is inside of them, they also help to organize your fridge (and life!) by keeping your lunches packed, prepared and ready to go for the week. Or use them to store raw ingredients – either way, you'll find these are a game changer. Plus, they are reusable which is the only way to go to help the environment!
Have half an onion left over from dinner and don't want to pollute the fridge with its smell? Or want a fun and funky way to store small loose items like berries or grapes? These containers are a great way to store small things and can be stacked on top of each other to save space.
These are such a simple solution for adding space and organizing your fridge! Just clip them on and fill them up with all those fiddly little things that normally end up getting lost at the back of your fridge. Plus, they're super affordable!
Not only are these temperature resistant, but they are also microwave and dishwasher safe! Plus, you can use them over and over again to freeze items or to store things in your fridge. They can be laid flat or stacked on top of each other to create more space as well.
These baskets are great for organizing your chest freezer!  Use them to keep your frozen fruit and veggies in one,  and your pre-made products in another. No more digging around in the freezer to find what you're looking for. These are a simple and cost-effective organization hack.
Save yourself the trouble of fishing around in the fridge for all of your condiments and store them in this easy to ease condiment bin. Take the whole thing out and place in on the table and make cleaning up a breeze when it's time to put everything back in the fridge!
Have a little extra room left in your fridge that you could utilize? With this sleek and shallow tray, you can make the most of every inch! It can easily be set on top of other containers and provides a flat storage for your smaller items.
---
There is hope to organize your fridge and freezer! Take charge of the space and implement a few of the organization hacks above. Before you know it you'll wonder how you ever managed without these fridge organizing products!
Pin this for later!